10 Things to Know About the Fallout 4 Contraptions Workshop DLC
Quick Fallout 4 Contraptions Workshop Review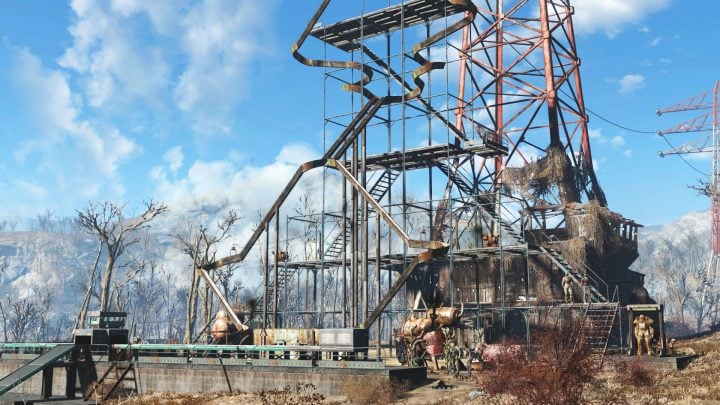 So what do you get for $5?
Bethesda'a latest DLC doesn't add new quests or factions but it's a whole lot of fun if you like Rube Goldbergs and decorating/improving your settlements.
The DLC adds a host of new items including elevators, conveyor belts, stairs, scaffolding, pillories, armor racks, weapon racks, and a whole lot more.
With the DLC installed you can show off all of your unique gear and you can also construct contraptions that can shoot balls down ramps with a big payoff or trap Marcy Long. Tons of possibilities and tons of room for experimentation.
We've had a ton of fun upgrading our settlements and devising machines with lengthy ball tracks but if you aren't into building silly gizmos or settlement building you'll probably want to save your money and skip the Contraptions Workshop DLC.
For now at least.

This article may contain affiliate links. Click here for more details.