Otterbox Commuter Series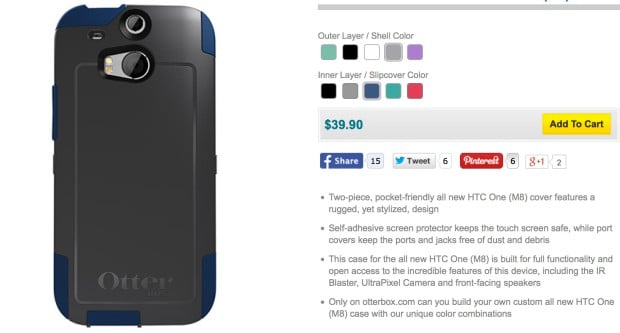 Next up we can't forget about Otterbox. This company has been making cases for all types of devices for years, and its smartphone options are some of the best in the market. Otterbox doesn't offer cheap cases, but the higher prices ensures complete satisfaction. They're a bit bulky for my liking, especially the Defender, so the middle option Commuter series is usually what we recommend.
The Commuter has an inner layer that's a soft sleeve for absorbing shock, then a tough outside layer to handle the elements. They're both easy to slip on, and the corners still has the soft-touch inner sleeve exposed for superior grip. It's an excellent solution that works great, and the durable materials make this one of the most expensive options we've mentioned. There's tons of colors to choose from, so make your own today.
$39.90 from Otterbox

This article may contain affiliate links. Click here for more details.