16GB Nexus 7 Now Shipping in 3-4 Weeks On Google Play
The 16GB Google Nexus 7 shipping estimates have slipped. The $250 version of the tablet now ships in 3-4 weeks through the Google Play Store.
Google still lists the 8GB version of the Nexus 7 as shipping in 1-2 weeks. It's only the 16GB model that will now ship a bit later. We assume this is because Google sold out of its next shipment of the 16GB model, but still 8GB Nexus 7 devices in stock for the next shipment.
The 16GB model is also the model that many retail stores are selling. Stores like GameStop, Office Depot, and Staples only carry the 16GB model of the Jelly Bean tablet. For now it seems like retail might be the best option for getting a Nexus 7 as soon as possible.
Read: Where To Buy The Google Nexus 7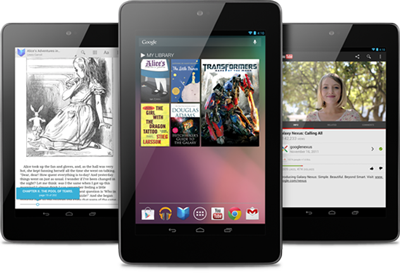 We know that GameStop was already taking pre-orders for the next shipment of the tablet at launch. That next shipment will come in around August 7. Users who want to make sure they get the tablet when it comes in should pre-order it at their local GameStop store. Unfortunately, the video game retailer doesn't sell the tablet through its website.
Keep in mind, however, that GameStop's August 7 date is exactly three weeks from today, so ordering through the Google Play Store will likely result in the tablet shipping around the same time. GameStop doesn't charge the $14 shipping that Google does, however, and you'll know exactly when it's available. If Google's release of the device was so confusing, we have no reason to doubt that subsequent shipments will be as well.