2 New Android 4.4.4 KiKat Updates Roll Out
Google's Android 4.4.4 KitKat release is in full swing as two new Android 4.4.4 KitKat updates have appeared on the scene a little more than a week after Google rolled out the update to replace its Android 4.4.3 KitKat update.
In early June, Google pushed out its long awaited Android 4.4.3 KitKat update. The update, which had been rumored in the weeks leading up to its release, delivered exactly what rumors said it would deliver.
Android 4.4.3 KitKat, while small, tackled many  of the Android 4.4.2 KitKat problems that surfaced in the months after its release. In addition to those fixes, Android 4.4.3 KitKat also introduced some cosmetic changes for Nexus users (to the dialer and to the People application) and delivered some key enhancements to owners of the Moto G, Moto X and Moto E.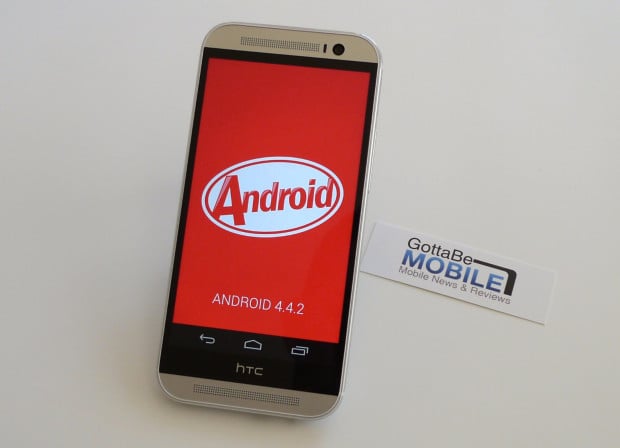 Shortly after Android 4.4.3 pushed out, Google released another Android 4.4 KitKat update in the form of Android 4.4.4 KitKat, a smaller update (at least for Nexus users) that brought security patches. The update, which began rolling out in late June, has deployed to several devices including the Sony Xperia Z1,  Google's stable of Nexus smartphones and tablets minus the Nexus 7 LTE, the LG G Pad 8.3 GPe, and the Samsung Galaxy S4 GPe.
Today, the Android 4.4.4 KitKat update and its fixes have reached two new devices, the HTC One M7 Google Play Edition and the HTC One M8 Google Play Edition. The 20MB updates, which come straight from Google, will likely roll out over the course of the next few days though HTC One M7 GPe and HTC One M8 GPe users are encouraged to manually check for the updates. There is a chance that they will be ready and waiting.
These two new Android 4.4.4 KitKat updates come just a day after noted HTC insider LlabTooFeR released a new unofficial HTC upgrade schedule that reveals HTC's target dates for both Android 4.4.4 KitKat and Android L updates.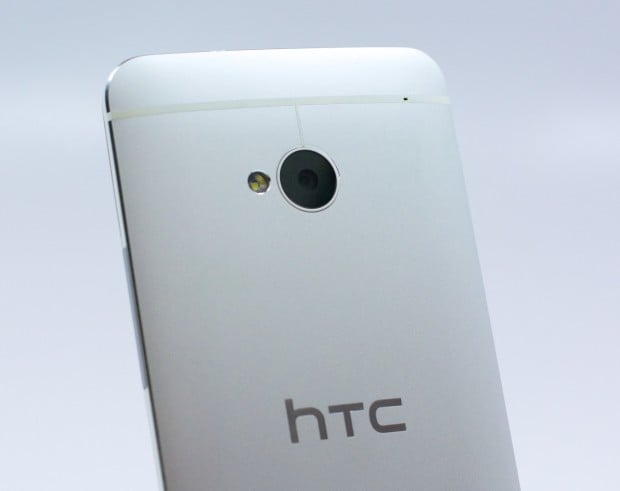 According to his information, the regular HTC One M8 and HTC One M7 models will get the Android 4.4.4 KitKat update in July or August. HTC recently confirmed that its working on an Android 4.4.4 KitKat update for the HTC One M7 in the United States, so this new information to confirm the company's plans for the future.
The leak indicates that the HTC One Mini 2, HTC One Dual Sim and the HTC One E8 will all be getting Android 4.4.4 KitKat down the road and quite possibly, in the same window as the HTC One M7 and HTC One M8. Specific dates have not been confirmed and it's not clear what kinds of features these Android 4.4.4 KitKat updates will bring when they arrive.
He also says that HTC is planning an Android L release somewhere between October and December. He believes that the company is evaluating the Android L update for a number of HTC devices including the HTC One M8 and HTC One M7, devices that HTC has said will get the update within 90 days of the software's release.
He claims that all 2013 and 2014 HTC devices should get the update, that includes devices like the HTC One Max and HTC One Mini, but that the company is still evaluating its plans and that they could change down the road. More details should become available in September or October as we get closer to an Android L release.
The Android L release has been rumored for Q3 or Q4 alongside a new Nexus 8 tablet from HTC and it appears that both could be landing this fall rather than in the summer.
Android L is a much bigger update and it will be delivering a number of changes including improvements to notifications, battery life, the lock screen, and Android's UI. The biggest changes can be seen in action in the video below.
Besides the HTC One M8 and HTC One M7, the Android L update will be heading to Google's Nexus 5 and Nexus 7 and quite possibly, the Nexus 4 and Nexus 10 as well.

This article may contain affiliate links. Click here for more details.