20 Exciting Apple Watch Apps
Expedia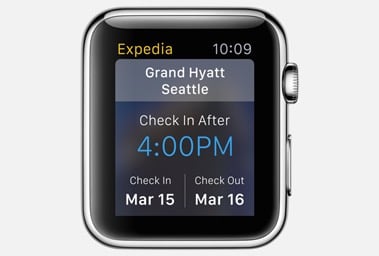 Expedia is one of the very few travel services that will have an Apple Watch app available at launch, and it can make your traveling experience a better one overall.
The app lets you look at your itineraries for upcoming trips and get detailed flight and hotel information. For flights, you can see gates, terminals, and times, and for hotels, you can get check-in and check-out times, ratings, locations, addresses, phone numbers, etc.

As an Amazon Associate I earn from qualifying purchases.