20 Exciting Apple Watch Apps
ESPN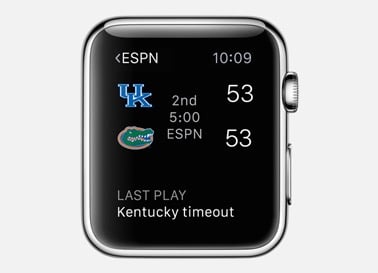 If you'd rather have access to more than just baseball, ESPN has its own Apple Watch that lets you see scores, news, highlights, etc. from all kinds of sports.
The app will send you notifications whenever there's a score change during a specific game that you specify, as well as view details throughout different games. If you're a sports nut, this the app for you if you get an Apple Watch.

As an Amazon Associate I earn from qualifying purchases.