2012 Predictions: Warner's Take-All Eyes on Microsoft
Making predictions for what is to come in the New Year in this topsy-turvey world is both an easy chore and a difficult exercise. Just about everything in any field of human endeavor, much less the world of mobile tech, is in such a state of transition, or in a state of wait-and-see these days, that we could see efforts yield results that no one can imagine today. By the same token, with the exception of 2012 being a year full of big expectations for Microsoft, we could see the rest of the mobile tech news continue along without much significant change. Don't get we wrong there will be change, but how Microsoft fares with its Windows 8 efforts will be a big part of the story for 2012.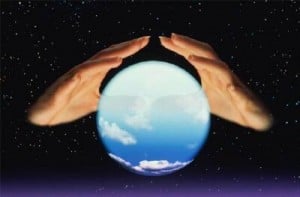 2011 proved to be make or break year for some in the mobile tech world as we saw huge successes  (Apple and Google, and potentially Amazon) and huge failures (RIM, HP). We also saw significant personnel change at some major companies. We'll likely see more in 2012. (Check out how I graded on my 2011 predictions here.)
The turbulence and disruption brought about by the rush to market a Tablet seems to be settling down a bit as most of the players have recognized that the rat race of the last two years proved that creating a Tablet requires a substantially different effort than it did to compete in the age before the iPad. Tablets will still be a big force, but I think strategies are moving on to other targets effectively yielding the playing field to Apple for the time being. Google is still trying to compete, but by saying it won't have a "high class" Tablet ready to go until June, Google runs the risk of being in a three-way race as Microsoft finally makes its late play. And let's not forget that Amazon may be a very successful dark horse when all is said and done.
And in reality Microsoft will be the big news in 2012. The expectations are high for Windows 8, Microsoft's Tablets, and well, just about everything else it does, with the exception of its Xbox and Kinect business. As I say below, Microsoft needs to hit a home run in 2012. And even if it does it may not be enough to win the game. But as next predictions for 2013 begin to roll around, you can bet that Microsoft will be a big topic of focus at year end.
The Big News
Apple and Google will continue to dominate the mobile news for the early part of the year until-
Microsoft will be making big news with Windows 8, Tablets, and everything we've been waiting to really see for 2 years now. It will be a make or break year for Microsoft in terms of the public's perception.
Apple's aggressive patent wars will continue casting a pall on the entire industry.
Amazon will continue to gain influence as a mobile force by going its own way.
June will be a big month for Google as Eric Schmidt says that's when we'll see Google TV everywhere and "high end" Android Tablets.
The legislative battles in Congress over SOPA and PIPA will continue with most folks not really paying attention, including those who are charged with voting on the legislation.
Ultrabooks will be labeled the next big thing. They won't be.
The push to control the living room will continue. No one will gain control over the living room and the battles will rage.
A new update to Android, iOS, Windows Phone, or some other system will be released and within 24 hours there will be a major bug or flaw in each one.
The carriers will continue their wicked ways but more customers will start to push back.
Nokia will look to bounce back and extend its US presence on the back of Microsoft. It will make inroads but not at the level it is hoping.
RIM will come closer to burying itself after having no more feet left to shoot.
There will be a change at the top at RIM.
Voice Control: Siri, how many competitors will you have in 2012?
The 4G wars will continue unbated but will be slowed down a bit by issues with battery life and uptime issues.
Google
Google will continue to tighten its focus and improve its design ethic.
Google will face more trouble with governments and regulators.
Google will once again try to clamp down on standards for Android but will not succeed.
Ice Cream Sandwich will continue to be the story (until the next version gets hinted) but Google will have to contend with the morass it has created when carriers and OEMs delay updating existing devices.
There will be ICS updates promised for devices shown at CES 2012 that will not see an update before the end of 2012.
Google TV will still be looked at as a failure.
Google + integration in Google's products will continue to proliferate.
Apple
Apple will take some needed lumps for a less than spectacular and less than speedy follow through on the iCloud release.
Apple will release a new iPhone and a new iPad. The cycle will continue.
The question "where are the Thunderbolt accessories?" will begin to haunt Apple.
We'll start to see stories that blame Tim Cook for Apple's problems.
Apple will not release a 7 inch iPad.
Apple will make moves towards taking over the TV market but will have early stumbles.
Microsoft
Windows 8 will be heralded as a big success. Microsoft has to hit a home run with Windows 8 on many levels. They will hit a triple.
Steve Ballmer will step down.
Steve Sinofsky will step down after Windows 8 is released.
The Metro UI on Windows 8 will be equally praised and condemned.
Stories that say most enterprise customers see no reason to upgrade to Windows 8 will be a dime a dozen.
The Cloud
Now that the majority of the big players have their own cloud for syncing and streaming (some) media, we'll start to see promotions and tie-ins that seek to differentiate.
The real tension with Cloud Computing has always been how the carriers treat data plans. This tension will increase as the year goes on and folks start to discover the limits that they have chosen.
Amazon
Amazon has extended its beachhead into mobile computing with the Kindle Fire and will continue to  enlarge its impact. Amazon has the room to maneuver on price point that no one else does and will use that to its advantage.
Amazon's Kindle family will expand in 2012.
Best of the Rest
Also ran and follow the leader Tablet makers will start to abandon the form factor for greener pastures.
Facebook will continue to iterate and irritate its user base but will continue to grow, alarmingly so.
Social networks and applications will reach a saturation point. We'll see trends begin to point downward.
The Rumor Rampage in tech blogging will start to see a backlash from readers.
The US Presidential election will see plenty of action on the web and in social media and will generate even more stories in the mass media about how we need to keep the web and social media under control.
Bluetooth 4.0 will become a big story. The question will be will there be devices that support it.
Intel will hope to make a big push that actually works into mobile, but it may be too little too late.
We'll start to see more governments trying to clamp down on cameras and video during public protests.

This article may contain affiliate links. Click here for more details.