2016 Lexus NX 200t F Sport Review
The Lexus NX 200t F Sport is an impressive compact SUV that offers the cargo capacity you need with the joys of acceleration and handling that scratch the itch that many car lovers have.
Many times when a vehicle tries to span two categories like that you end up with something that is merely okay at both, but doesn't stand out in either. Sit behind the wheel of the Lexus NX 200t F Sport and you'll discover that it is an exception to that rule.
The NX 200t F Sport straddles the divide between carrying cargo and delivering a fun, performance filled driving experience with ease — and it is luxuriously appointed inside.
2016 Lexus NX 200t F Sport Review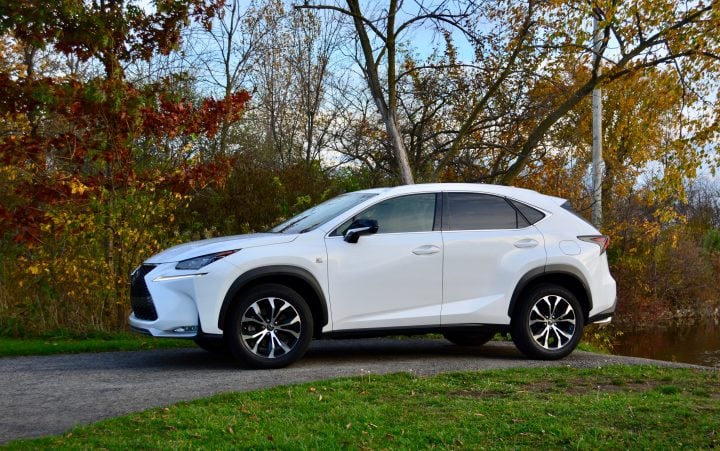 The 2016 Lexus NX 200t is a compact SUV that doesn't drive like a SUV. It's fun to drive wherever your day takes you, from downtown to a curvy country road. Acceleration is impressively quick and handling is great.
What We Love
Amazing cabin design and materials
Good legroom in back seat
Spirited driving and handling
Smart driving features inspire confidence
What Needs Work
Remote Touch Interface is frustrating to use while driving
Although it doesn't need work, it is important to note that there is not a lot of cargo space in the NX 200t F Sport. There is more room than in a car, but thanks to the smaller body you can carry less than in a traditional SUV.
The 2016 Lexus NX 200t F Sport starts at $38,365 including the base F Sport options. With additional options like navigation, wireless charging, the F Sport Premium package and smart cruise control, the Lexus NX 200t F Sport review vehicle we spent the week in is $46,440.
2016 Lexus NX 200t F Sport Driving & Performance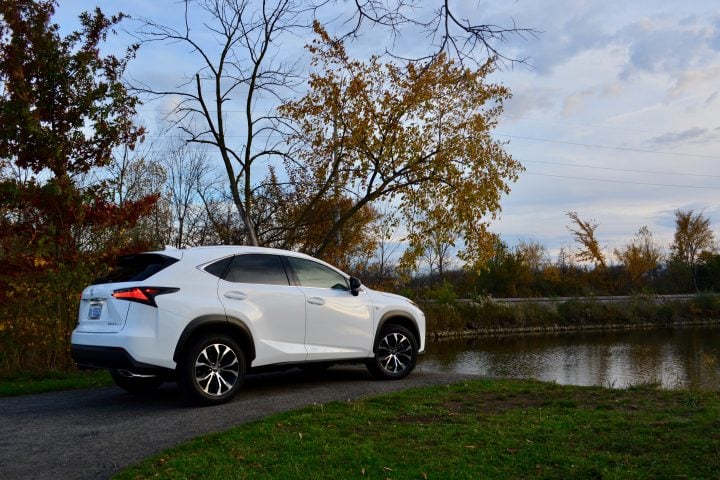 When you upgrade to the F Sport package you get a Sport tuned suspension, 18-inch F Sport wheels with all season tires and a variety of F Sport upgrades inside the cabin as well.
The Lexus NX 200t F Sport handles much better than a traditional SUV thanks to the sport tuned suspension and partially due to the size of the vehicle.
Under the hood is a 2.0L Turbo 16-valve DOHC Dual VVT-Iw engine putting out 235 horsepower and 258 lb-ft of torque.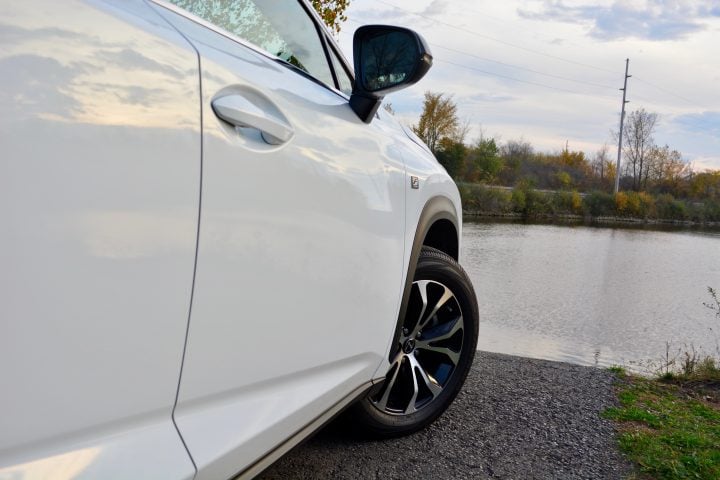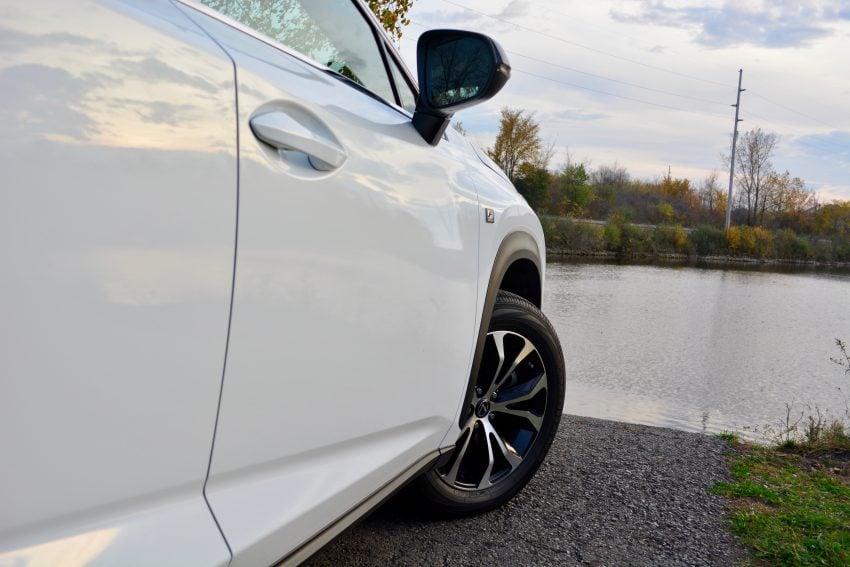 Acceleration is quick and handling is very responsive. Although you sit higher than in a traditionally sporty vehicle the center of gravity is still pretty low so curvy roads are fun, not frightening. Getting up to highway speed is fast and easy.
While driving you can choose from normal, sport and eco modes that adjust the shifting patterns of the six speed automatic to deliver either better performance or more fuel economy.
The EPA rates the Lexus NX 200t F Sport at a combined 24MPG, with 22 city and 27 highway.
2016 Lexus NX 200t F Sport Design & Interior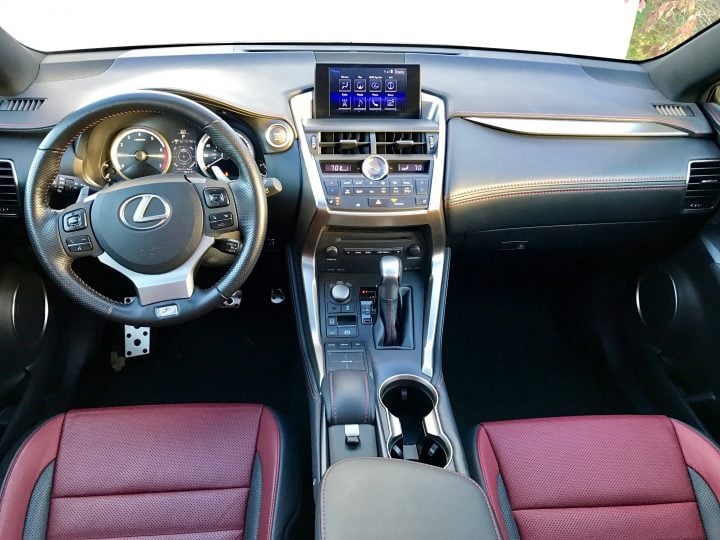 Inside, the Lexus NX 200t F Sport is incredibly well-appointed with a luxurious look and feel.
In addition to the F Sport performance upgrades you also gain a F Sport trimmed steering wheel with paddle shifters, F Sport NuLuxe Seats and metallic sport trim in the cabin. This upgrade also includes heated front seats and a heated front steering wheel.
We loved the deep red accent color that really levels up the look of an already sharp cabin. The backseat offers decent legroom and matching two-tone seats that are comfortable.
The back of the NX 200t is small, but this is a compact SUV, so that is to be expected. There is a small cover to keep someone from looking in to see what you have back there. You can remove this to pile packages high and you can also fold down the back seat to haul larger items.
A wide grille and Lexus logo adorn the front of the compact SUV with aggressive LED accent that match up with curves and angles that draw attention. This is a small SUV that looks good from any angle. Check out the gallery below to see why we like the NX 200t design.
2016 Lexus NX 200t F Sport Technology & Safety
The Lexus NX 200t F Sport includes the same Remote Touch controls as the Lexus RC F. Instead of a touch screen, you need to use a trackpad to move a cursor on the screen and make your selections. Even with the haptic feedback it's frustrating to use, and distracting to use at all while driving. Lexus really needs to borrow from the Toyota side and allow touch screen controls for ease of use.
A 10 speaker sound system fills the cabin with well balanced sound and controls on the steering wheel make it easy to control your music.
The large and easy to see screen in the center of the dash offers access to navigation, apps, media and phone calls. The car also includes Lexus Enform Connect with collision notification, a stolen vehicle locator, SOS button and enhanced roadside assistance. This is free for a year, after that you can upgrade to a paid plan.
A backup camera makes parking easier and with blind spot monitors and the rear cross traffic alert it is easy to know where you are in relation to traffic and pedestrians.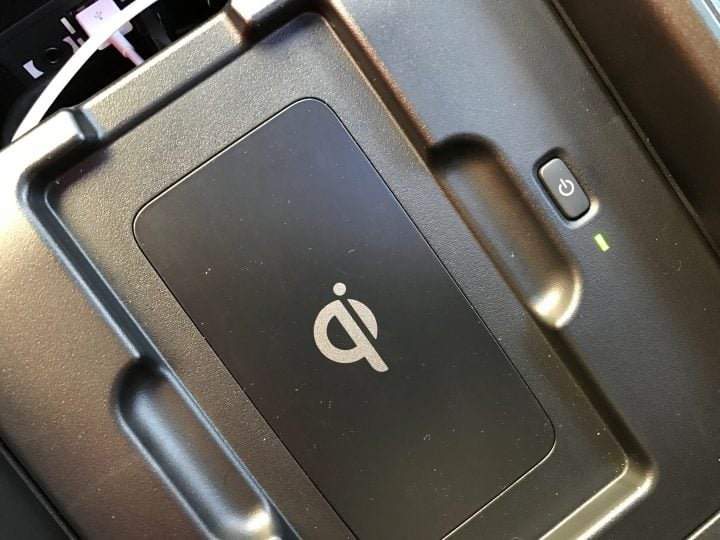 Make sure you get the smart cruise control option that lets you choose how close you should be to the car in front of you. Instead of constantly changing your speed or pressing the brake, the car will keep you in pace with the car in front of you at all times, but under the speed you set as the cruise control. This is essential if you spend any amount of time on the highway in traffic.
We love the SmartAccess entry system that allows you to unlock the car simply by grabbing the handle. A Qi wireless charger is under the center arm rest so you can charge compatible phones without a cord.