2020 Secretlab Titan Review: Is it Worth Buying?
The 2020 Secretlab Titan is a new and improved model of my favorite gaming chair. It comes with upgraded armrests, a new more durable leather and a cooling gel memory foam pillow.
After spending the last six months using the Titan to game with, it's held up very well, the seat has just a little more give to the cushion while still being firm and it's still my must-have accessory for gaming.
After using the previous model for just under a year I've been able to try out the new 2020 model in my office and in my game room to see how these changes handle in the real world.
The 2020 Secretlab Titan is comfortable, incredibly adjustable and it makes gaming for long periods easier. It's not going to instantly turn you into a pro gamer or Twitch Partner, but it will let you game longer in comfort, which can make you a better gamer.
Is the 2020 SecretLab Titan Worth Buying?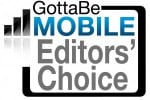 Sitting on the new Secretlab Titan gaming chair instead of the couch or a beanbag is on the same level as upgrading from your TV speakers to a gaming headset. With the new upgrades, the 2020 Secretlab Titan is the best gaming chair you can buy.
While it is an expensive chair at $399, the Titan's build quality is great, the materials are soft and durable, plus the five year warranty really sells the value. Add in the ability to control recline, lumbar and completely adjust the armrests make it an easy choice for the Gotta Be Mobile Editor's Choice Award.
[letsreview]
Instead of leaning in from the couch while I play games, I can sit comfortably on a chair with loads of customization options to handle intense games like PUBG and Apex Legends or to chill out while playing Rage 2 or Forza Horizon 4. I also like that it is easier to get to the perfect position since a chair like this is easier to move.
What's New
The 2020 Secretlab gaming chairs feature four major upgrades from the previous model.
The biggest upgrade is the new full metal armrests. Secretlab took the good armrests and made them great with a sturdier construction and a new flush button that also locks the armrests in place. The metal is also a cool dark grey finish.
The new Secretlab Prime 2.0 PU Leather is nor more durable. They tested it to be four times more durable than regular PU leather and kept the nice look and feel. With the signature Cold-Cure foam you get a firm, but comfortable seat that holds up over time. The neck pillow is now a memory foam pillow with a cooling gel that offers a nicer feel than the old version.
Rounding out the upgrades is a five year warranty, up from the two year warranty offered on previous models.
Size & Design
The Secretlab Titan and Omega are designed to handle larger and taller gamers. The Titan is made for users between 5'7″ and 6'4″ and up to 290 pounds and the Omega is for users 5'3″ and 5'9″ and up to 240 pounds.
The Titan's seat is 22-inches wide, which is perfectly sized for my six foot, 230 pound frame. If you're a smaller user, you'll definitely want to go with the Omega or you may feel out of place on the Titan.
Secretlab offers the Titan in stealth with carbon accents as well as a variety of colors, special collaborations and options.
With the stealth option you get a great gaming chair, but it doesn't look ostentatious like many gaming chairs, so it's just as good in an office as in a game room.
Assembly
The Titan comes in a few parts that you need to put together. This is a simple process that takes about 15 minutes. You'll need a screwdriver, but that's all. It's easier with someone to give you a hand, but I assembled the 2020 Titan in 18 minutes by myself.
Comfort and Customizations
The 2020 Titan is incredibly comfortable thanks to the variety of adjustments. The larger seat is a perfect fit for me and I like that the arm rests are easy to move to the right position, and stay there even if I grab one to move the chair.
With the new metal construction the armrests feel sturdier. I tend to angle them in if I am going to lean in to play a game like PUBG so i have a place to rest my arms. With four adjustment options it's easy to find the perfect spot when gaming or sitting at a desk.
There is a lumbar control that adjusts the firmness of the lower back region, but there is no specific lumbar pillow like on the Omega. You can set the pillow for the Omega or another lumbar pillow there if you want, but I didn't feel the need.
Like any office chair, the Titan leans back, but you can also recline. Pull the lever on the right side and you can lay back almost to a recliner level. It's a handy way to take a quick break and the cooling neck pillow really comes in handy. There are also standard up and down controls that are easy to operate and a lock to prevent the chair from leaning back.
This is a hefty chair, but I am able to move it from my office to the downstairs gaming room without much hassle.