2nd Gen Notion Ink Adam Clued for December Launch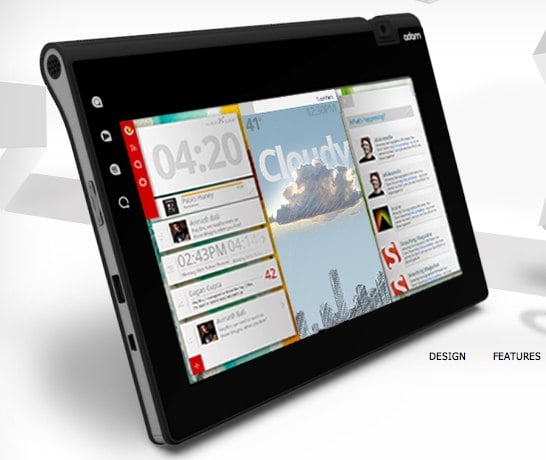 Speaking with Light Reading India, CEO of Notion Ink, Rohan Shravan made it known that the company is looking to the launch the next version of their Android-based Adam tablet in December, in time to show off at the next CES.
When asked about a launch, Shravan replied, "This December you should see Adam 2 if everything goes fine. We love CES." Additionally, he said the company will continue with its approach of batch production of the Adam. By building in limited batches and selling direct to consumers, the company is able to avoid having capital locked in inventory. Slow and steady wins the race. No mention of the specs on this upcoming model, but Good E-Reader (by way of Liliputing) points to a Tegra 3 processor and improved Pixel Qi display. (Kind of a no-brainer.)
Notion Ink started touting their futuristic new tablet a couple years ago, before the launch of the iPad. The initial lure was the Pixel Qi display, which promised viewing without a backlight, allowing for daylight visibility and prolonged battery life. Since then, they've added a standard LCD option, and the focus has shifted to the unique wedge-like design and custom software built on top of Android. The Adam software has seen a steady stream of updates since the somewhat buggy launch. Look forward to seeing how 2.0 pans out.
Hat tip to Liliputing

As an Amazon Associate I earn from qualifying purchases.