32GB Nexus 7 Appears in the Flesh
The 32GB Nexus 7, a device that has seen quite a few rumors in recent days, finally has made what looks like an appearance in the flesh. It also has appeared in another leaked inventory screenshot which means that a launch appears to be just on the horizon.
According to The Digital Reader, it appears that a Twitter user named @oppese was mistakenly shipped a 32GB Nexus 7 instead of the 16GB Nexus 7 that he or she ordered. The device which arrived was labeled as a 16GB model but as you can clearly see, the device sports a lot more memory than a 16GB model. In fact, it houses 32GB of storage space, something that the Nexus 7 can't do just yet.
This is the first time that we've seen the 32GB in the wild and it lends to the whispers surrounding the 32GB Nexus 7 and its rumored launch sometime in the future.
Read: 32GB Nexus 7 Launch Appears Likely.
Additionally, it looks like a leaked inventory screenshot from a UK Retailer and it points to the device as being sold at Currys/PCWorld in the United Kingdom. The listing is clearly shown in the screenshot and it matches up with similar screenshots that we've seen leak out over the last few weeks, all of which point to a 32GB Nexus 7 launch in the coming days.
Google itself has yet to confirm anything in regards to the 32GB Nexus 7 which means at this point, the device is still in the shadows and only remains a possibility. However, the evidence is mounting up and there's no denying that it appears that a Nexus 7 launch with 32GB of storage space could be on the way.
One place where Google could announce such a device is at the All Things D: Dive Into Mobile conference where Andy Rubin will take the stage. We don't know what he will be talking about but we know that it will likely be about Android and maybe even the Nexus program.
Read: LG Nexus Launch Date Reportedly Set for October.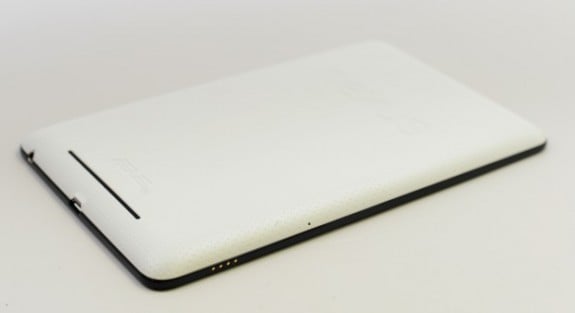 In 2012, Rubin took the stage at the same conference and announced the Motorola Xoom and Android 3.0 and he might be showing off the 32GB Nexus 7 and more at the conference this year.
LG is rumored to be producing a Nexus smartphone, set for launch later this month, and Android 4.2 is also rumored to be on deck as a replacement for Android 4.1 Jelly Bean.

As an Amazon Associate I earn from qualifying purchases.