$35 Indian Android Tablet Discussed, Reviewed on Video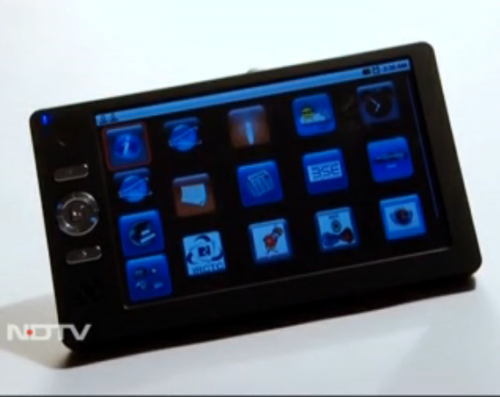 The government of India's been working on a $35 education tablet. The government official heading up the project appeared on The Gadget Gurus, a show that airs on India's NDTV. It's a very interesting discussion and big promises are being made. Over the next couple of years, India hopes to ship a million of them.
Fast forward to about 2:15 in if you want to skip the gadget news and get straight to the interview of Kapil Sibal and the review.
The $35 price tag is what the government of India would need to pay the manufacturer per unit for a bulk order of 1,000,000 units. They would be given to higher-education students and may possibly hit store shelves at a higher price.
The reviewer's biggest complaints were the resistive touch display. They also seemed a bit skeptical as to whether the device will actually be delivered to 1,000,000 students within a couple of years.
The device is getting some attention fro Google, Microsoft and the founder of OLPC, amongst others.

As an Amazon Associate I earn from qualifying purchases.