$399 Galaxy Tab 7.0 Plus to Hit Stores November 13th
Raise your hand if you're surprised to learn that Samsung's new 7-inch tablet, the Galaxy Tab 7.0 Plus, will cost $399 instead of something closer to $199? No one but me? Oh.
Perhaps it was a foolish hope. After all, the Kindle Fire's low price is part Amazon's willingness to take a profit hit in order to ensure people buy content and part due to it not having all the same parts as a regular tablet. Still, I had hoped that Samsung would price the Galaxy Tab 7.0 Plus low to compete.
The Tab 7.0 Plus will feature the same aesthetic and design sensibility as the Tab 10.1 and Tab 8.9, measuring only 0.39 inches thick and weighing 0.76 pounds. A 1.2-GHz dual-core processor will power it, and it'll run Android 3.1. Nope, no Ice Cream Sandwich yet, but maybe someday.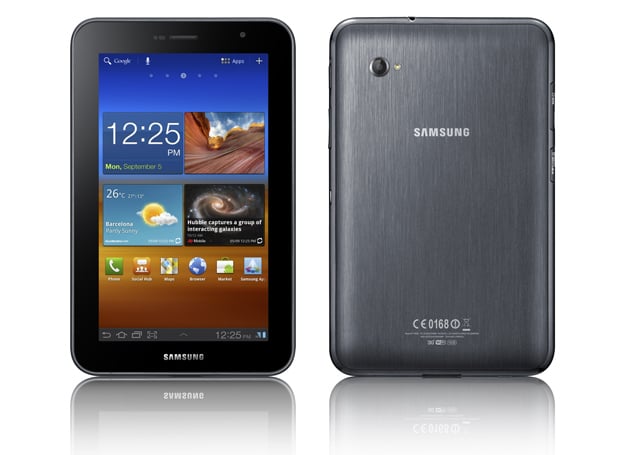 A couple of interesting little additions to this tablet include infrared communication, which means it can act as a remote for your TV or other home theater devices even if they aren't Wi-Fi or Bluetooth capable. Samsung has partnered with Peel and the Tab Plus includes an app to make this all possible. It should be interesting for the media buffs out there. And makes sense since apparently most people use their tablets in front of the TV.
But is that really enough to entice people to part with $399? Given that the Kindle Fire costs less but also does less, can Samsung make the case to consumers that what they want is a "real" tablet/remote control? We'll see in a few weeks. Pre-orders begin on October 23rd.

As an Amazon Associate I earn from qualifying purchases.