4 HTC Smartphones That Could Launch in February
As you may know, we have a major mobile conference on the horizon in the form of Mobile World Congress 2012. The show is slated to kick off in Barcelona on February 27th and last through March 1st. And while we won't see the Samsung Galaxy S III launch, we're definitely going to see a fair share of devices emerge from the shadows. LG is rumored to be announcing four smartphones and it now appears that HTC might be announcing four new devices of its own.
HTC has made it clear that it will be announcing fewer devices over the course of 2012 so it's possible that these four phones will represent the company's lineup for the first half of 2012.
(Read: Why Samsung Doesn't Need a Press Conference at MWC.)
The company also will apparently be introducing a new brand at the conference, a move that appears to be similar to what Samsung does with its Galaxy brand, and very similar to what HTC has done with its Sensation lineup of phones.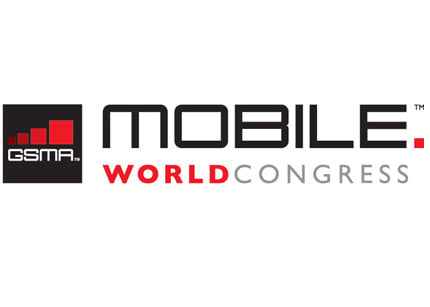 (Read: 4 LG Smartphones That Might Launch in February.)
With that, let's run down the four phones that HTC might announce at this year's MWC.
HTC One X (HTC Edge/HTC Endeavor)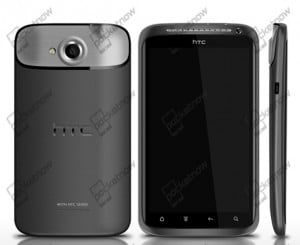 We've been over the HTC One X numerous times before so we'll keep this short. The phone once known as the HTC Edge and HTC Endeavor will apparently be launching as the HTC One X.
It's a device that is rumored to have a quad-core processor on board along with Google's Android 4.0 Ice Cream Sandwich operating system and it figures to be the company's flagship smartphone.
The HTC One X will supposedly feature a massive 4.7″ 720p HD display, a slim design, tons of storage space, and an NFC chip for use with mobile payment platforms like Google Wallet.
(Read: HTC Edge Rumor Roundup: Features, Release Date, Carriers.)
It's not, however, expected to be a 4G LTE enabled device.
Instead, it will apparently be an HSPA+ device which means that it has a shot of landing on either AT&T or T-Mobile here in the United States.
When exactly?
That's unknown at the moment but NVIDIA says that quad-core smartphones will be shipping during this quarter so we may not have to wait long to see it arrive on shelves.
HTC One S (HTC Ville)
The HTC Ville is another device that has been heavily rumored for an appearance at MWC. It appears that it will also have HTC's new branding attached to it as it's apparently going to be launching as the HTC One S.
And while it won't offer the same next-generation specifications as the HTC One X, there is still quite a bit to like here.
(Read: HTC Ville Rumor Roundup: Features, Hands-on Video, Release Date.)
Before we get into the specifications, have a look at this hands-on video of the HTC One S below:
What you see in the video is a phone toting a sub-9mm design, a 4.3″ qHD display, an 8MP rear camera, a VGA front-facing camera, 1GB of RAM, and a 1.5 GHz dual-core processor of unknown origins.
Not half bad.
The HTC One S is also an HSPA phone which means it won't have the blistering 4G LTE data speeds you've been hearing about, but, it has been rumored for T-Mobile which means it could end up on the carrier's HSPA+ 42 network which is certainly a consolation prize.
While not as fast as LTE, which offers data speeds up to 10 times faster than normal 3G, HSPA+ 42 is still fast.
42 Mbps fast.
HTC One V (HTC Primo)
The latest addition to HTC's rumored MWC lineup comes in the form of the HTC One V, a device that has previously been known as the HTC Primo.
The picture of the HTC One V is a little less clear that those of the HTC One X and One S, but Pocket-lint was still able to provide a couple of details to digest prior to the MWC feast.
It'll supposedly feature a a 3.7-inch screen and rock a 5MP rear camera, and a 1GHz processor with 1GB of RAM to complement it. In addition, it appears that it too will be running Google's Android 4.0 operating system.
So, clearly, this isn't a high-end device but it certainly might appeal to those who don't want to spend a ton of money on a solid smartphone.
HTC One XL
Last but not least, we have a phone called the HTC One XL, a device that came along with the HTC One V rumor. At the moment, nothing is known about this device other then its name and the possibility of a launch at MWC.
The only thing we can glean is that it might be a phone with a massive display.
See that XL in its name?
Other than that though, it remains a mystery.
Fortunately, we only have a few more days before the arrival of MWC and it will be there that we'll find out for sure if HTC is going to be releasing four new smartphones into the wild.