4-inch iPhone & iPhone 7 Release: 5 Things to Know Now
The iPhone 7 release schedule and features are the center of a new note to investors that provides an early look at Apple's new iPhone plans for 2016 — including the return of a 4-inch iPhone. Tim Cook did not take to Twitter to talk about the 2016 iPhone 7 and 4-inch iPhone upgrade, but the source is still worth paying attention to if you are waiting for a major change before you buy a new iPhone next year.
KGI Analyst Ming-Chi Kuo is one of the best sources for Apple's plans — even a year out. While he is not perfect, when Kuo talks about the iPhone 7 release and a new 4-inch iPhone with a metal frame we take notice.
Nothing is official, and it is still very far out, but the next new iPhone will likely be the iPhone 7, This follows Apple's naming scheme and fits the timeline for a brand new device.
Over the past two years we've heard rumors about a new 4-inch iPhone, often called the iPhone 6c, but it did not arrive. This new report suggests Apple is working on a 4-inch iPhone with a metal frame. This may end up arriving in a similar timeframe as an iPhone 7c, or under a different distinction.
Here's what the investor note from Ming-Chi Kuo reveals about the current iPhone 7 release plans according to leaks and industry sources.
iPhone 7 Release in 2016
In the note we learn that the iPhone 7 release date will take place in the third quarter of 2016 based on Kuo's predictions. We typically do not hear about specific release date timing until closer to an actual release, but this timing makes sense.
iPhone 7 Features Rumored
Kuo's note suggests we will see the same 4.7-inch and 5.5-inch screen sizes in the iPhone 7 for 2016.
Inside will be a new Apple A10 processor. This is not a bold prediction, but Kuo suggests there will be a big difference between the iPhone 7 and iPhone 7 Plus. The iPhone 7 will feature 2GB RAM and the iPhone 7 Plus will feature 3GB RAM according to the report.
While we have heard in other rumors that Apple is working to dramatically change the iPhone 7 design and possibly make it waterproof the report does not weigh in on these  details.
4-inch iPhone Release Date
It's not clear what Apple will call the new 4-inch iPhone. The report suggests Apple wants to keep a distinction between it and the iPhone 6s and iPhone 6s Plus, but this may be the iPhone 6c we heard rumors about earlier this year.
If you are looking forward to buying the new 4-inch iPhone you may not need to wait that long. Kuo tells investors that the 4-inch iPhone 6s release date will arrive in the first half of 2016.
Metal 4-inch iPhone
For years we've heard from consumers who want a new 4-inch iPhone that allows easier one-handed use that doesn't delegate buyers of a small iPhone to the aging iPhone 5s.
Kuo's report claims Apple is working on a new 4-inch iPhone that is similar to the iPhone 5s, with a metal design that will set it apart from the iPhone 5c's plastic body.
4-inch iPhone Features Chopped
This new 4-inch iPhone will include the Apple A9 processor found in the current iPhone 6s according to Kuo, but it will not include support for 3D Touch like the newest iPhones.
It is not clear what other features Apple will include or cut to keep a clear line between this new iPhone and the iPhone 6s.
With major features not present, and a release that may be within months of the iPhone 7, it is not clear what price Apple may charge for the 4-inch iPhone if it is real.
Analyst reports like this one are not always accurate, but Kuo has a better track record than most when it comes to predicting Apple's moves well in advance.
iPhone 7 Release: 5 Things to Know in 2015
iPhone 7 Release Date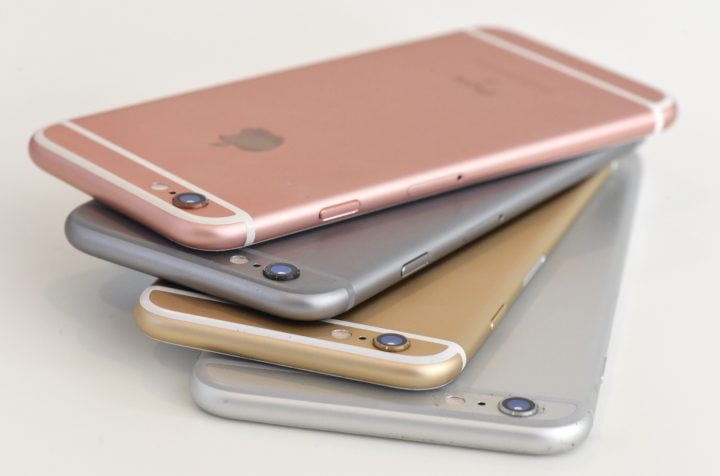 We're just a few weeks removed from the iPhone 6s release date so it's safe to assume that we won't be seeing another iPhone launch for several months at least.
Apple's iPhone release protocol calls for one iPhone launch per year and that means that you shouldn't expect an iPhone 7 release date in 2015. The company typically announces and releases its iPhone in September before the end of its fiscal year.
iPhone 7 release date rumors are scarce though analysts believe that "we are still almost a year away from the next iPhone launch."
A recent report suggests that Apple and its partners will begin production on iPhone 7 components in the early part of next year ahead of a release sometime in the fourth quarter.
iPhone 7 release date rumors probably won't firm up until we're weeks away from the iPhone 7 launch event. Which, again, probably won't take place until sometime later in 2016.