4 More iOS 7 Cydia Tweaks That Bring Android Features to iPhone
The official iOS 7 jailbreak has been available for a while now, and we've been taking some time to play around with a lot of jailbreak tweaks (old and new) for iOS 7 and seeing which ones are worth your time.
We've already discussed and featured a ton of iOS 7 Cydia tweaks in the past that dramatically improve the iOS 7 experience, but we're back with even more. Since jailbreak developers are constantly updating and releasing new tweaks that are compatible with iOS 7, we figured it was time, once again, to tell you about some of the best iOS 7 Cydia tweaks that we've found.
This time around, however, we're focusing on five jailbreak tweaks that are specifically aimed at iPhone users wanting some of the great features that Android devices are known for. We've already discussed five of these, but we're back with four more.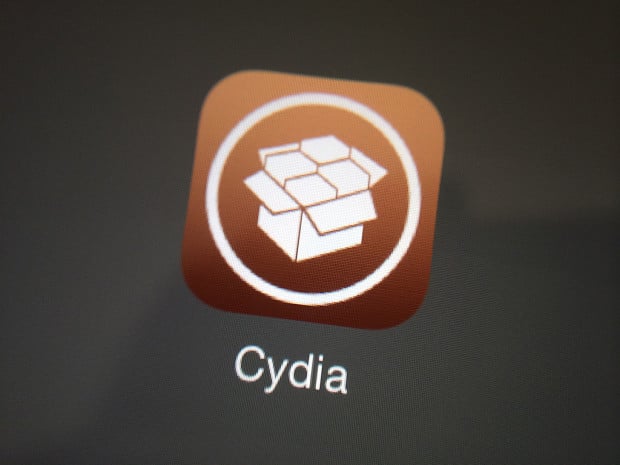 Just like with our past article on jailbreak tweaks for Google users, we're guessing that there are a lot of iPhone users who also enjoy Google's products, and we don't blame them for wanting the best of both worlds when it comes to iOS and Android features. Here are five jailbreak tweaks that you should check out if you're one of these users.
OkSiri
Android's always-on voice recognition comes in handy when you're hands are tied up, allowing you to say "Ok, Google" and then search for whatever you need. iOS 8 will come with the same feature once it's released later this year, but a new jailbreak tweak allows iOS 7 users to take advantage of this feature right now.
It's called OkSiri, and it allows you to activate Siri using just your voice, rather than having to press and hold down on the Home button. You'll need Activator to make the tweak work, but it's a free app that you can download in Cydia. OkSiri uses Activator to enable always-on voice recognition and listen for a certain keyword. The keyword defaults to "Ok Siri," but it can be changed in the tweak's settings.
Of course, OkSiri isn't terrific just yet, as it doesn't hear your command 100% of the time and it's really slow to respond. It will probably take a few updates to make it perfect, but it's a good start and it's worth using if you like Android's "Ok, Google" command.
Predictive Keyboard
One thing that's great about the Android keyboard is its ability to predict words that it thinks you're typing out. iOS 8 comes with an addition to the iOS keyboard that does this same thing (called QuickType). Much like SwiftKey and the Google keyboard on Android, QuickType learns your typing habits over time and predicts what your next word might be.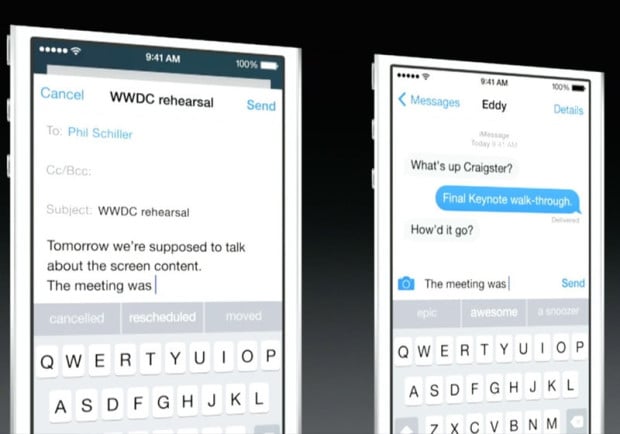 However, if you're jailbroken, you can simply download PredictiveKeyboard and get the same functionality on your iOS 7 device. The tweak will predict what word it thinks you'll type next by looking at your past typing history and making adjustments to its predicting engine as needed.
Android 4.4 KitKat Theme on Winterboard
If you want to go really overboard with Android features on your iPhone, the best way to do that is to download Winterboard from Cydia and install an Android 4.4 KitKat theme.
Unfortunately, you can't change the look drastically, but you can change the wallpaper to the KitKat default and even have some of the app icons changed to the Android look, like Google Maps, the App Store, Notes, Stocks, Videos, etc.
It's not incredibly useful by any means, but it's fun to implement if you are wanting to add a bit of Android flavor to your iPhone. Or, ya know, just get and Android phone if it bothers you that much.
SleepFX
Are you a fan of the cool old-school TV tube sleep effect in Android? In other words, when you put an Android device to sleep, it gives you a cool effect that makes it look like the screen is an old TV turning off.
SleepFX is the jailbreak tweak to get if you want this effect. It costs a steep $4.99, which may seem like a lot of money to spend on something that simply changes how your screen is turned off, but it comes with a whole heap of other effects that you can try out and use, which makes the tweak worth it in the long run.

As an Amazon Associate I earn from qualifying purchases.