4 Reasons Not to Install iOS 15.7.9 & 11 Reasons You Should
Install iOS 15.7.9 for New Emojis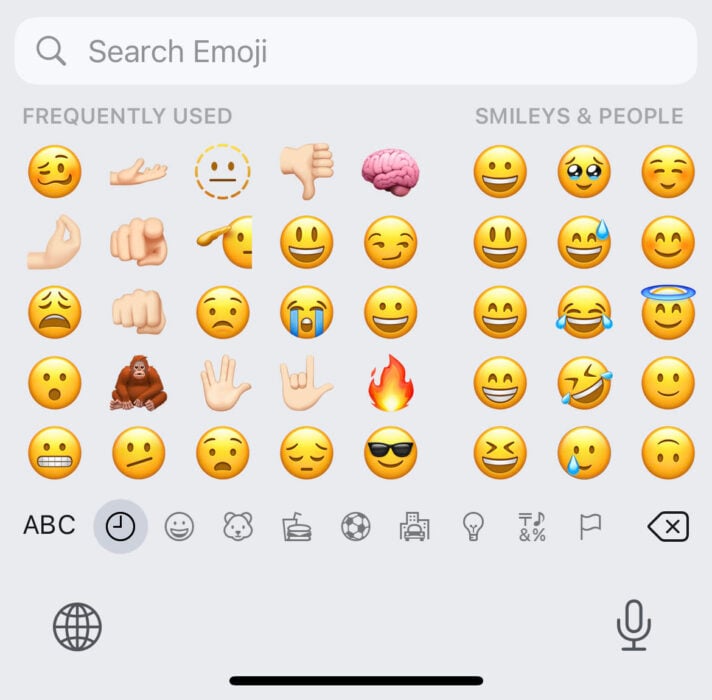 If you love using emoji characters when chatting with friends and family, and you missed iOS 15.7.8, iOS 15.7.7, iOS 15.7.6, iOS 15.7.5, iOS 15.7.4, iOS 15.7.3, iOS 15.7.2, iOS 15.7.1, iOS 15.7, iOS 15.6.1, iOS 15.6, iOS 15.5, iOS 15.4.1 and iOS 15.4, you'll probably want to install iOS 15.7.9 right now.
iOS 15.4 added 37 emoji characters and 75 new skin tone additions. In total, iOS 15.4 has 112 new emoji characters on board.
New additions include a melting face, heart hands, and a saluting face. Of note, the popular handshake emoji now allows you to choose separate skin tones for each hand.
Note that if you're friends aren't running iOS 15.4 or newer, iPadOS 15.4 or newer, and/or macOS Monterey 12.3 or newer, they won't be able to see these emojis.
Same goes for you. If you aren't running the latest software and your friends send you these new emojis, you won't be able to see them.

As an Amazon Associate I earn from qualifying purchases.