4 Reasons Why the HTC ThunderBolt ICS Update Could Be Late
Over the past few weeks, many HTC ThunderBolt owners have asked me a similar question: When do you think HTC will release the HTC ThunderBolt Ice Cream Sandwich update? And while I wish I knew the exact answer, I don't. However, I do have my intuition (it's not made by LG) and my gut tells me that HTC is going to miss tomorrow's deadline and release the update in September.
There are four reasons for that feeling but I'll get to those in a second. First, some background.
I wasn't the least bit surprised that HTC announced ICS for the HTC ThunderBolt earlier this year, though I suspect it probably did so with some reluctance given how old and buggy the device is. I think it was probably too difficult for HTC and Verizon to simply ignore the pleas and questions from all the people that bought into the ThunderBolt in 2011.
Read: HTC Dodges ThunderBolt Ice Cream Sandwich Update Questions.
Many have sworn off HTC and Verizon after their experiences with the ThunderBolt and I can't imagine how many more would do the same if the ThunderBolt never got a single major Android update.
I'll say this though. I was a little surprised that HTC and Verizon decided to put themselves into a box with a release window for the ThunderBolt Ice Cream Sandwich update. I always thought that they would promise it but leave the date open-ended, like what Motorola and Verizon unintentionally did with the Droid Bionic.
Instead, they decided to tell ThunderBolt owners that July or August would be the release month for the ICS update. And from here, that's looking like a poor decision.
It's clear that HTC has its hands full. It promised all ICS upgrades by the end of August and thus far, Droid Incredible 2 owners, HTC Desire S owners and HTC ThunderBolt owners remain without the update with less than 48 hours to go.
And while it's possible that HTC will roll out not one, not two, but three Ice Cream Sandwich updates tomorrow, my feeling is that the HTC ThunderBolt update and maybe the others too, will miss the deadline and will roll out next month.
Four reasons for this.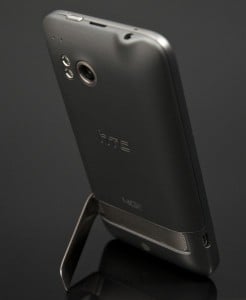 1. HTC and Verizon completely missed the July upgrade window for the HTC Rezound and then pretended as if nothing happened when it released the software in early August instead. It's clear that neither company has any problem breaking update promises.
2. HTC's Facebook account has stopped telling ThunderBolt owners that August is still in the cards. Instead, it has been extremely vague about the update's arrival.
3. Verizon's website remains without an HTC ThunderBolt ICS update changelog, something that is usually posted ahead of a widespread roll out.
4. Verizon may have learned that hitting the deadline for the sake of hitting the deadline probably isn't as smart as it sounds. The Droid RAZR and Droid RAZR MAXX updates were released on the last day of their promised update window and both pieces of software are plagued with bugs. So, it's possible that HTC and Verizon want to avoid something similar. (The HTC Rezound update was smooth, from what I can tell.)
The HTC ThunderBolt doesn't have the kind of hardware the Droid RAZR and Droid RAZR MAXX have either. And furthermore, I've heard from ThunderBolt owners who have installed the ICS ROM and have experienced a lot of sluggishness, likely do to HTC Sense.
Don't get me wrong, I'm not saying that the HTC ThunderBolt update won't roll out tomorrow, but I would be shocked to see a full-on widespread roll out take place tomorrow.
Instead, I suspect either that there will be an announced roll out that will act as a soak test (like the HTC Rezound update) or September 21st will come and go without an update.
What do you guys think?