4 Tablet Keyboards Superior To The BlackBerry PlayBook Mini Keyboard
Today RIM introduced the new Bluetooth Mini Keyboard Case for the Blackberry PlayBook. Arriving months after the tablet's release and (arguably) long after anyone still cared, this accessory aims to make the PlayBook an even better business companion.
Every little bit helps, right?
The slim keyboard connects via Bluetooth and features 128 bit encryption for extra security. There's also a tiny integrated touchpad that recognizes PlayBook gestures plus other basic ones like two-finger scroll. The battery, which charges via the PlayBook's cord, is rated to last up to 30 days.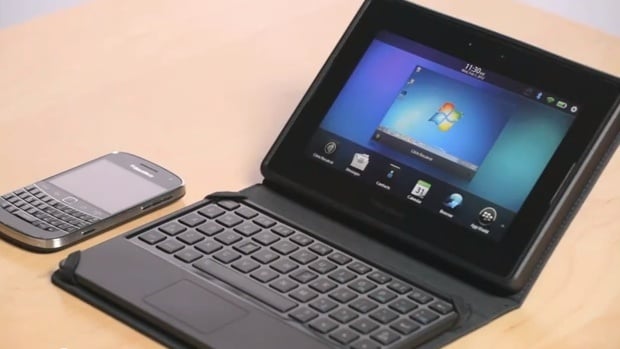 All for $120. What a deal! Or not.
While this accessory may very well up the productivity quotient on the PlayBook, I hope that even RIM would take a look around the keyboard case landscape and made something that could stand proudly with others on the market. I am too optimistic sometimes.
The company could really have used some better ideas. Here are some of my favorite keyboard cases and docks for tablets. Perhaps RIM will learn from them next time around.

Logitech Tablet Keyboard for Android and iPad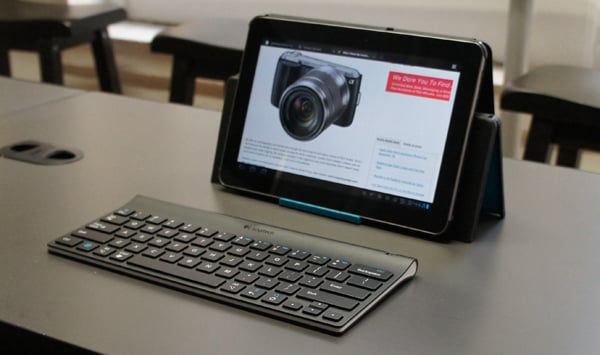 If you're going to go the Bluetooth route, why bother restricting yourself to the size of the tablet? The Playbook is only 7-inches, and keyboards that match a 7-inch display are so 2007. Instead, go for full-sized keys and a nice case that doubles as a stand.
Read Our Logitech Tablet Keyboard for Android and iPad Review

Lenovo ThinkPad Tablet Keyboard Folio Case
The other king of enterprise tech, Lenovo, designed an integrated keyboard/touchpad case for their business tablet, too. Like the Playbook's case, it doubles as a stand. Where they diverge (other than size) is that the keyboard connects via a physical port for better responsiveness. If you're a speedy type, Bluetooth keyboards can lag just enough to drive you crazy.
Read Our Lenovo ThinkPad Tablet Keyboard Folio Case Review

Logitech Fold-Up Keyboard for the iPad 2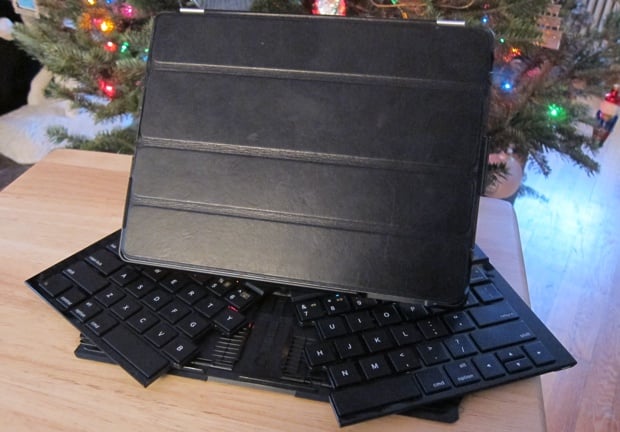 I can understand wanting to match the size of the case and keyboard with the size of the PlayBook, but tiny keys are not what's hot. Logitech solved this problem by making a keyboard that folds out to full size when in use then folds back to iPad size when you're done.
Read Our Logitech Fold-Up Keyboard for the iPad 2 Review

ASUS Transformer Prime Keyboard Dock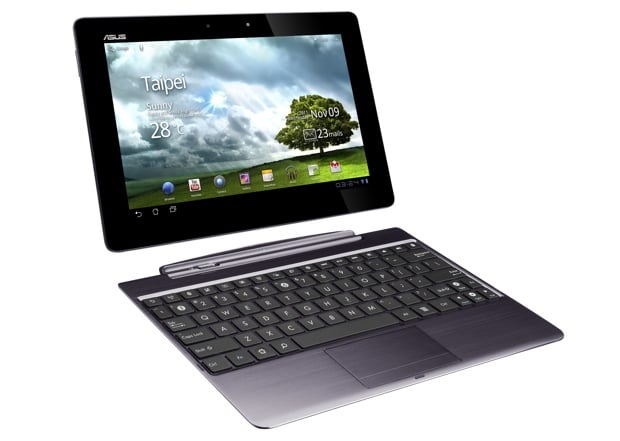 Instead of creating a case, ASUS engineered the Transformer Prime's dock to mimic the bottom half of a laptop. When docked together, the Prime resembles a netbook — it even opens and closes like a clamshell. By itself, the tablet looks like any other slate. This elegant solution also doubles battery life and adds more ports.

As an Amazon Associate I earn from qualifying purchases.