High Tech 420: Cannabis Delivery, Weed Emoji & Courses
After a mid-week kick off of 420 celebrations in cities around the world we find ourselves on April 20th, or as many people call it 420.This is what you need to know about the relation between 420 and Cannabis.
As you look for ways to honor the traditions of 420, we have a collection of apps, services and news that you need to know about.
A new weed delivery service, the Uber for Weed, is in the process of starting up. There is a special number you can text to get anything you want delivered — including weed if you have a prescription and there are a lot of apps for weed users to check out.
What is 420?
The term 420 started in San Rafeal California in the early 1970's where a group of students called the "Waldo's" used 4:20 to designate the time they would meet to search for an abandoned crop of weed.
Eventually the group shortened the term "4:20 Louis" to simply 4:20 in reference to smoking weed in general. Eventually the story appeared in High Times and while that incorrectly referred to 4:20 being part of police code, the magazine is responsible for kicking 420 into high gear. The Huffington Post shares a long and detailed history of what 420 means and how it became what it is today.
Metro.uk shares an interesting look at the history of Cannabis that walks through how the plant spread across the globe.
Marijuana Emojis
There is no Marijuana emoji that includes the leaf, but there are a lot of options that you can use to symbolize your 420 activities.
There are many Weed emojis on your iPhone and Android if you know where to look. For instance, is that an OK sign? Or is it someone holding a joint.
Mary Jane's Diary lists a collection of essential 420 emoji.
Marijuana

 101 Course: Master Cannabis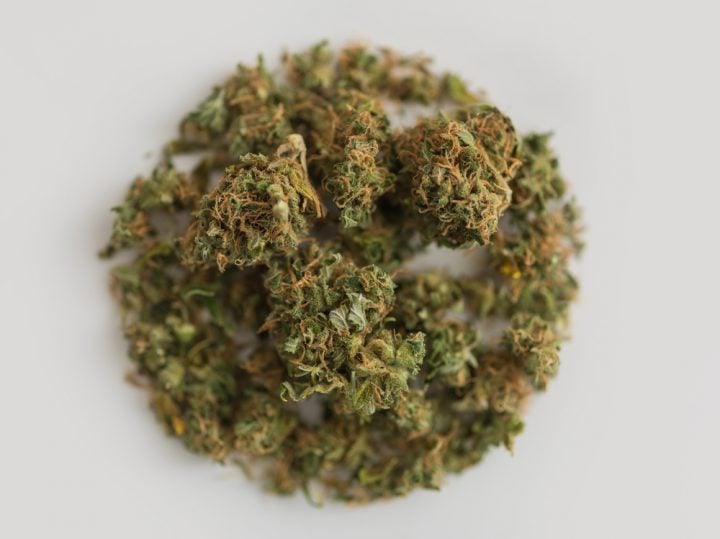 If you want to be a better pot smoker you can take a free online Marijuana 101 course on your iPhone or iPad and learn more about using Marijuana in just 10 days.
The free Marijuana 101 course is from Happy Crate, which sells various weed related items. In this time you'll learn about Cannabis the plant, picking the right strain and important topics like smoking with paper, with glass, what you need to know about Marijuana edibles and Vaporizing.
This free course also outlines the essential weed gadgets you need to have on hand.
Uber for Weed & Magic
If you need weed and you can't go out, there is a growing list of services that are trying to make it easier to get weed on 420 and on any other day.
Eaze is a relatively new startup that TechCrunch calls the "Uber for Weed" and the company's goal is to deliver medical marijuana to your door.
Here's how you can check if Eaze is available in your area, but keep in mind this is not available everywhere. The service claims weed deliveries take about 20 minutes.
Snoop Dogg invested in Eaze, reportedly adding $10 million to the coffers of the company that already made over 30,000 deliveries and plans to hire 50 people in the next 50 days.
Another Service called Magic promises to deliver just about anything you need and that includes weed if you have the right paperwork. Check out the video below where a user gets weed, a Mexican wrestling mask and much more delivered.

As an Amazon Associate I earn from qualifying purchases.