4G iPhone on Verizon's LTE Network? Not so Fast…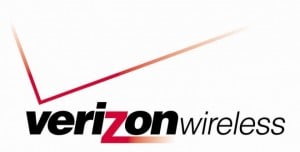 Despite early comments by Verizon Wireless's executives that 4G LTE Apple products will be coming to the carrier in due time, plans for a 4G iPhone and iPad on the carrier's next-generation faster mobile broadband network may be hampered by an earlier agreement between Verizon Wireless and Google according to a report citing legal reasons on Wired.
According to the report, in its bid–which Verizon had won–for the valuable 700 MHz spectrum that the carrier is utilizing for its 4G LTE network, Verizon Wireless may have prematurely agreed to openness stipulations, which will put plans for an iOS device running on the 4G LTE network at risk. At present, Verizon's partnership with Apple have yielded only a 3G-capable iPhone 4, which has certain limitations such as slower data connection speeds as well as the lack of ability to juggle simultaneous voice and data. A 4G LTE iPhone should remedy both those problems as Verizon will be, as far as rumors have it, enabling select Android 4G smartphones in the coming months to have simultaneous voice and data connections, and the data connections on its 4G network is promised at 5-10 Mbps on the download side and between 2-5 Mbps on the upload side, which means that the upload speeds experienced by AT&T shouldn't be a problem with 4G.
However, in regards to the openness stipulations, at the time of the wireless spectrum auction, Verizon had to agree to Google's push behind making the spectrum open to win the bid. Under that agreement, the carrier would have to open up its network to any devices from anyone, including Google's Android smartphones, as long as there isn't any interference. At the present moment, however, it is the language and interpretation of the stipulations that may prevent the carrier from offering a 4G iPhone–not to be confused with an iPhone 4 or fourth generation iPhone–in the future, at least in the language that is presented today.
The problem exists as some have interpreted the stipulation to mean that Verizon must open its network to devices that are open and able to run any type of apps. Given this interpretation, the iOS ecosystem may be banned as Apple curates the types of apps that it wants to allow for the iPhone and iPad. However, the interpretation doesn't bar, for example, a MacBook Air 3G, if indeed Apple has plans for such a device, as there are other means to get apps onto an OS X-powered machine other than the official Mac App Store.
Wired cited a tech lawyer at the Open Internet Coalation, Markham Erickson, who says, "The interpretation that the rules would ensure all handsets sold by the licensee would be unlocked was the clear intent from Chairman Martin at the time." At the time, Kevin Martin was the head of the FCC and had advised Congress that "this condition means all handsets will be unlocked and open to all apps," according to Erickson.
Verizon interpreted the clause of the spectrum auction otherwise, telling the FCC that the rules mean that it must open its network to apps, phones, and devices that doesn't harm or interfere with its network, but can also offer devices that have restrictions to apps, such as those on the iPhone. In late 2007, the company wrote to the FCC, "Verizon Wireless's position [is] that the Commission should not force C-block licensees to allow any and all lawful applications to be downloaded to any devices that licensees provide, including devices that are not configured to accommodate any and all applications."
However, Google countered with a letter of its own penned to the FCC in 2008, stating that Verizon had misinterpreted the original intent and conditions of the 700 MHz spectrum auction. In that letter, Google says:
The Commission's open access rule is clear that C Block licensees "shall not deny, limit, or restrict the ability of their customers to use the devices and applications of their choice…." The rule thus plainly proscribes a C Block licensee from selling handsets to customers that hinder a customer's ability to use applications of their choice, and applies to all customers of a C Block licensee.

Verizon's position would completely reverse the meaning of the rule such that the open access condition would apply to none of Verizon's customers, and thereby render the condition a nullity.
In its response, at least in the highlighted quote from Wired, the FCC is vague, only stating that "a C Block licensee may not block, degrade, or interfere with the ability of end users to download and utilize applications of their choosing on the licensee's C Block network, subject to reasonable network management." The U.S. regulatory agency was not explicit on saying if the network has to open itself up to any and all apps that a user may choose–which would bar the iOS App Store as Apple selects the apps available–or if it means that a user has a right to download any app within a certain condition, like the environment of Apple's App Store. If it means the latter, then Verizon may be clear of obstacles in offering a 4G iPhone LTE.
Given the complexities–and the economics–behind the legal language of the 700 MHz spectrum, it's unclear what Google's intentions were previously–if it wanted openness from a traditionally closed Verizon Wireless, a carrier that has been known in the past to cripple Bluetooth, GPS, and WiFi access on phones with those features, or if it wanted to guide the spectrum's use as a pre-emptive efforts against rival Apple, who was gaining market share and mind share in the consumer segment when Android was just starting out.
As it stands at present, the four smartphones that Verizon Wireless had announced for its network all run on Google's Android operating system and come from HTC, LG, Motorola, and Samsung. Though the carrier had not announced specific release dates, it is believed that the HTC Thunderbolt will be the first 4G Android smartphone to grace its LTE network in the U.S.
Verizon's partnership with Google was formed because the carrier needed a viable alternative to offer to consumers in light of Apple's partnership with AT&T. At the time, AT&T had an exclusive on the iPhone, and through its Google partnership, Verizon Wireless offered its high-end Android smartphones under the Droid brand. Now that the AT&T exclusivity has ended and Verizon is offering a CDMA iPhone 4 on its network, the dynamics of the carrier's relationship with Google may change.
According to Wired, since Apple is conservative in adopting new and emerging technologies on wireless–perhaps in an effort to get the most wireless coverage in the U.S.–Verizon may not have to worry about a 4G iPhone until 2012 as Apple may not be ready to showcase a 4G iPhone, at least in the iPhone 5. In the past, Apple had launched its original aluminum iPhone with 2G EDGE support on AT&T's network at a time when 3G on the carrier was gaining momentum. Apple cited reasons such as he availability of WiFi coverage for faster broadband coverage along with 2G offering greater battery life while mobile as impetuses behind its decision to go with the aging network, but many speculated that the decision was made in large part due to 2G's more robust coverage whereas 3G at the time was more limited in coverage. If history repeats itself, Apple may stick with 3G for at least another year before it rolls out a 4G iPhone as it will give Verizon Wireless time to make 4G coverage more readily available and ubiquitous.
When that time happens, and depending on aggressive Google is with its original intent on the openness clause as a stipulation for the wireless auction–which the FCC had adopted–Verizon's relationship with Google may be in hot waters as three will be a crowd.
Thanks to David Gasior for the tip. Via: Wired.