4G LTE Samsung Galaxy Tab 10.1 Delayed by Verizon?
Well, it looks like the Motorola Xoom isn't the only Android tablet having issues. Earlier today, Verizon seemed to have confirmed a July launch for the Samsung Galaxy S II only to retract the statement and saying that the July launch window was for the Samsung Galaxy Tab 10.1. Interesting, because the 4G LTE Galaxy Tab 10.1 is up for pre-order today. Or not.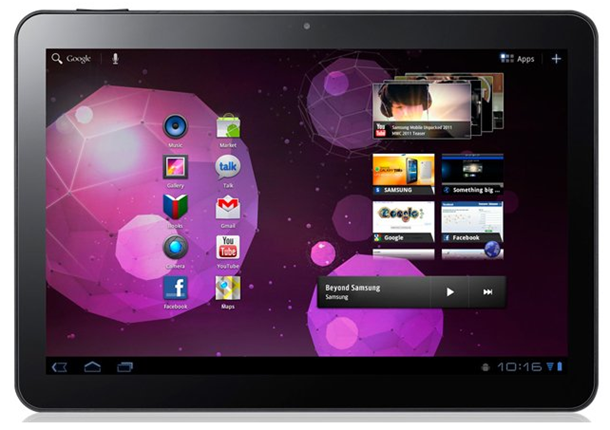 One look at the landing page over at Verizon reveals that the pre-order for the 4G LTE Galaxy Tab 10.1 has not yet begun even though this date was made official last week. Very strange. So what's going on here? Well, it looks like the device may have been delayed. Yeah, there was no official release date to begin with but July seems a little far away for an full-fledged pre-order that was set to begin in early June.
We hate to circle back on this but for some reason, we keep getting these delays with NVIDIA powered 4G LTE devices. The Droid Bionic is apparently coming with a OMAP processor now instead of a Tegra 2. The Xoom, powered by the Tegra 2,is getting its 4G LTE upgrade months and months after its release.  This news seems to be continuing that trend. You see, the Galaxy Tab 10.1 also has a Tegra 2 processor and there has been speculation that it's causing problems with Verizon's 4G LTE network. Of course, NVIDIA has denied that, but why on earth would they openly admit to issues?
It's also interesting that the Wi-Fi only Galaxy Tab 10.1 launched without a hitch today. We're sure a lot of you would love an explanation from Verizon as to why this isn't up for pre-order just yet and if we get one, we'll be sure to report back.
Via: Droid-Life
Update: Verizon has confirmed to us that the pre-order has been delayed as they finalize details for a launch in July. When will it be up for pre-order? Who knows but they definitely missed the official date.

As an Amazon Associate I earn from qualifying purchases.