5 Best Android Smartphones [April, 2014]
New HTC One M8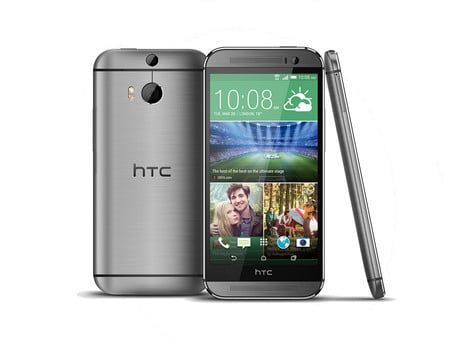 The all new HTC One is here and it's a device that HTC is calling the all new HTC One M8. And while it might have a long, familiar name, it's a worthy successor to last year's HTC One that was considered to be one of the best smartphones of the year.
HTC's new model picks up where the other one left off. It comes with a premium metal design though HTC has added a microSD card slot for expanded storage. It comes with a fantastic camera, HTC BoomSound speakers, a larger 5-inch 1080p display, and new motion gestures that work in conjunction with the device's Sense 6 software.
It's available on all four of the United States' major carriers including Verizon, the carrier that for whatever launched the HTC One months after its rivals. This is a top-notch Android smartphone and one that consumers need to have on their shopping list.

This article may contain affiliate links. Click here for more details.