5 Best Galaxy S5 Battery Cases
Anker 7,500 mAh Battery Case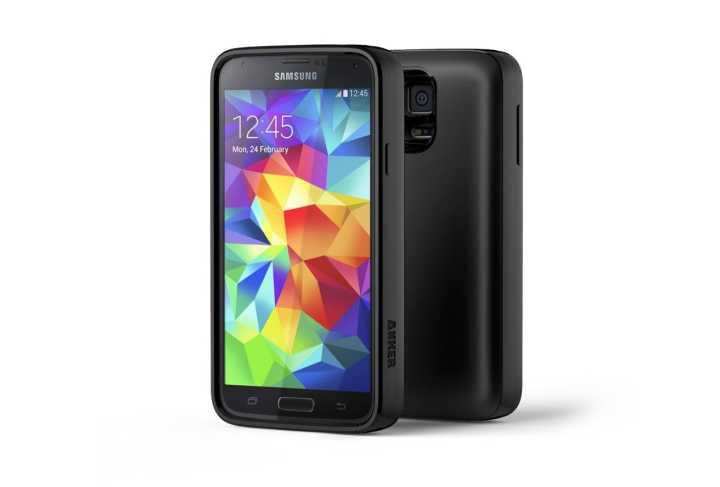 If the TYLT option costs too much without providing enough battery, how about the Akner 7,500 mAh battery? This gives you almost triple the battery life on the Galaxy S5, and does so at a lower price. It's a bit bulky, but also doesn't interfere with the water-resistant features of the Galaxy S5.
This option though, replaces your originally battery with theirs, and then a bulky case covers the entire thing. The TYLT is an on-the-go addition, while this is a permanant solution with big results.
Anker 7,500 mAh GS5 Case - Buy for $39.99

As an Amazon Associate I earn from qualifying purchases.