5 Best iPhone 5s Speaker Docks
The Lightning connector that was revealed first on the iPhone 5 in 2012 is finally starting to gain ubiquity. All but two devices that Apple sells currently have the Lightning connector, which means that all the new accessories we've been seeing are more than likely equipped with Lightning.
We went over some speaker docks about a year ago, shortly after the iPhone 5 was released. Back then, there were only a few options to choose, but the selection kept growing and growing. This time around, we feel that there are a plethora of Lightning-equipped speaker docks that you can use with your iPhone 5s, iPhone 5 and iPod touch 5G. Here are some of the best ones that we've come across.
Bose SoundDock Series III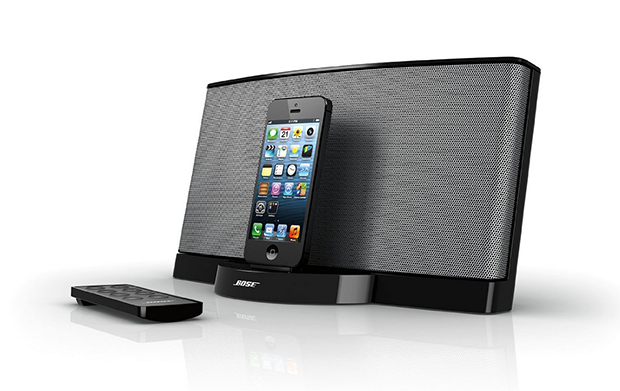 Bose is one of the most premium speaker brands around, so you shouldn't be surprised to see an iPhone speaker dock from the company near the top of the list. The SoundDock Series III is Bose's Lightning connector version that we talked about previously, so it's been around for a while now, but it's still a top pick for a lot of music lovers.
The SoundDock Series III is one of the most popular speaker dock on Amazon, with nearly 700 customer reviews averaging out to 4.5/5 stars. Many owners praise it for its excellent sound quality and its small size that makes it easy to move around the house if need be. The speaker dock also comes with a remote control and an auxiliary port to plug in other audio devices besides an iPhone.
It's a little on the expensive side at $250, but you'll definitely get what you pay for.

As an Amazon Associate I earn from qualifying purchases.