7 Best Online Tech Learning Apps and Sites
These days a few of the great tech learning apps can almost substitute for a college degree or even a technical college certification. The technology industry is exploding in growth and the industry needs a lot of entry-level tech people to fill positions ranging from programmers to IT support staff. You could find a new career using one of these 7 online tech learning apps and sites. Once you get your start, you can then work hard and advance in a company to higher levels of pay and responsibility.
Lynda Learning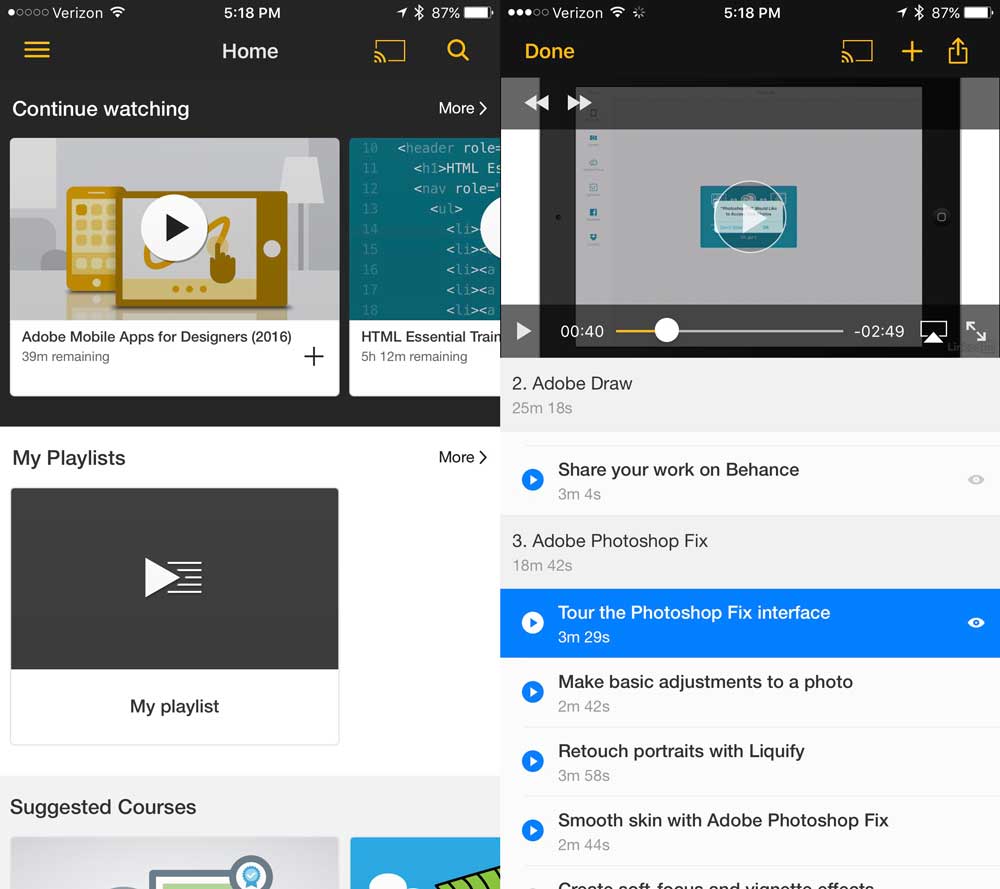 My personal favorite app for tech learning apps with professional level video-based curricula comes from the site Lynda.com. I've used the Lynda Learning videos since they came out on DVD back in the 90s. Now they offer a great online training site and one of the best tech learning apps available.
The service offers training in tech subjects from photography to film and software development to search engine optimization. They also offer other courses in business, management and more. Almost anything related to technology or running a tech business shows up in a training course.
You can find courses by title, technology, or a learning path. As you progress through a course, the app and the website sync up showing your progress no matter where you watch the videos. Each video has the transcript and as the speaker speaks in the video, the transcript highlights the text of what the speaker is saying. Unfortunately, that feature doesn't show up in the mobile tech learning apps.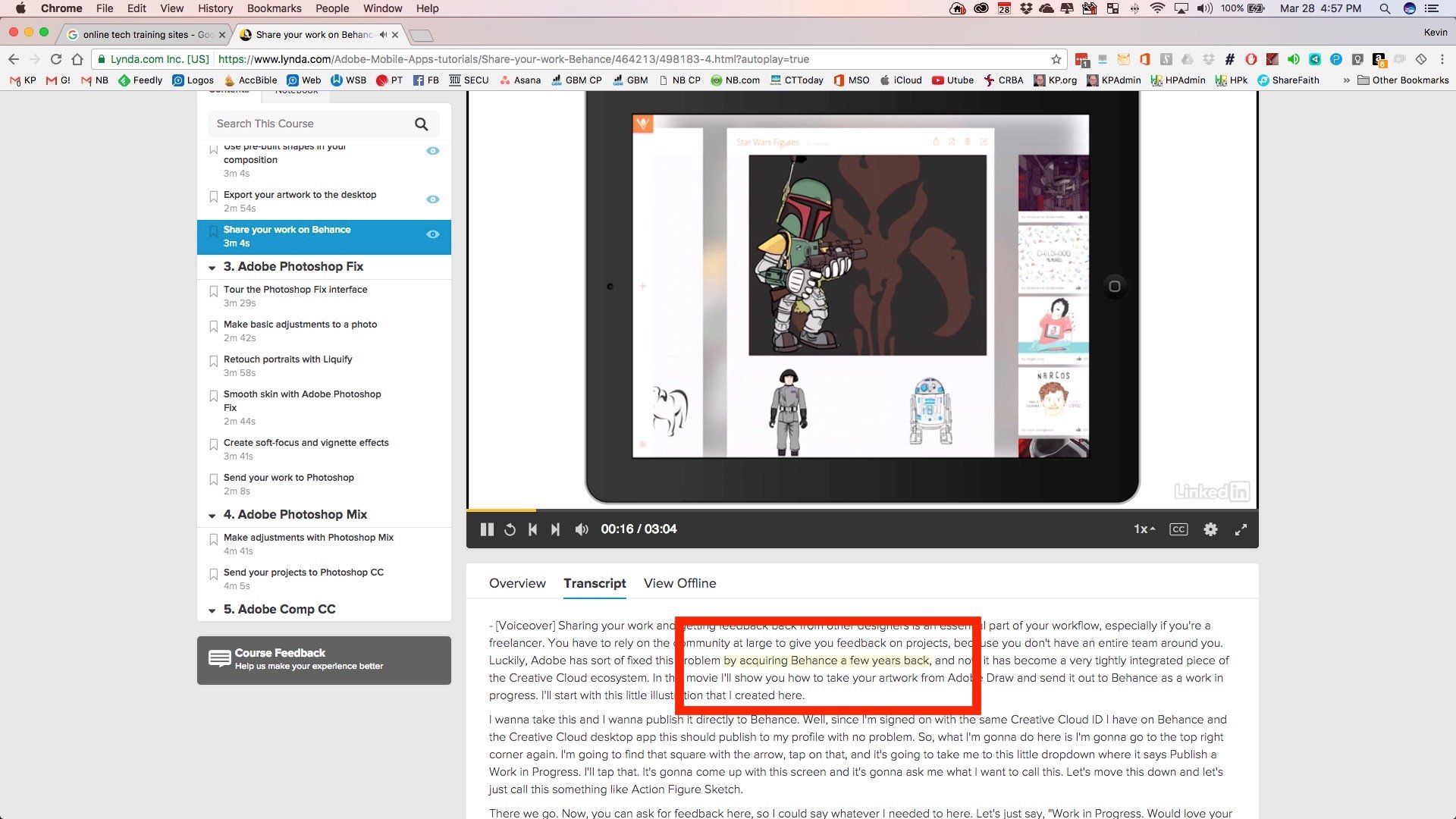 The service costs a little, but it's worth the money thanks to the professional quality trainers employed by the company. Every video course I've taken offered excellent and comprehensive material, plus some awesome training files to help you learn.
The site and app offer a few tiers. You can try out some courses for free, but must pay to get the best content. They charge monthly or annually. You'll get a discount if you pay for a full year at a time. Here's the price list:
Free – limited number of basic courses
$24.99/month – access to all of their courses through the website or the mobile apps
$34.99/month – adds access to offline videos to download so you don't waste your mobile bandwidth allotment and access to the training files to use in exercises
$239.88/year – same as the $24.99 level above but in an annual payment with a $60 savings for the year's worth of training
$359.88/year – same as the $34.99 level above but in an annual payment and a $60 savings for the year's worth of training
I've found that the training files help, but they're not required to use the training videos. Get the iOS or Android tech learning apps from each app store.
Udemy
The Udemy app offers more than just tech learning, but does have a lot of tech courses. They offer training in social studies, math, languages and test prep. Also, anyone can become a Udemy trainer and offer up their courses.
The Udemy service and tech learning apps for both iOS and Android work differently than Lynda. Instead of offering a subscription service, users buy each course. You then own that course from that point on and can view it each time you open the app or log onto their website.
The courses sync up between the app and site, keeping track of your progress. Each course comes with a Q&A section for the users to ask questions of the instructor or the community of course users. The announcements section lets the course instructor share things with the learners.
ITPro.TV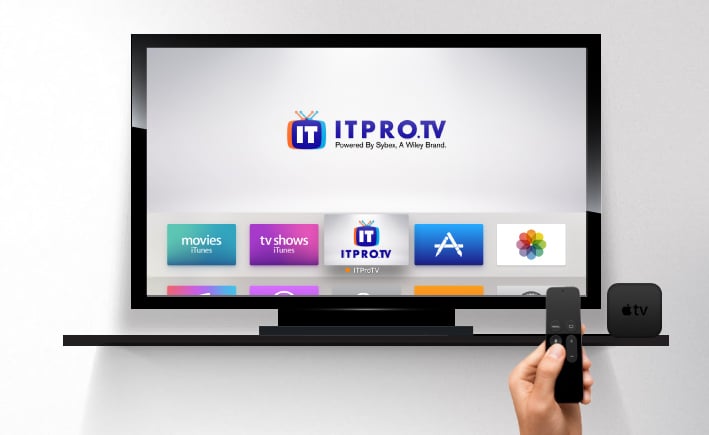 ITPro.TV works like Lynda.com with a subscription service. This site focuses primarily on Information Technology training and has an app for iOS and Android. They focus on prep for certification exams, like the MCSE Certification.
ITPro.TV differs from Lynda because it offers live streaming videos and then the library of past live streams becomes available on demand.
The service offers a few free trial courses like IT Fundamentals, Windows OS Fundamentals and a couple of others. To get full access you'll need to pay and it's not cheap. The Premium level costs $85.70/month or $857/year. That gives you access to everything. A Standard subscription still offers a lot, but you don't get extras like practice exams or their career concierge service that they plan to launch. This service helps you on your path to becoming and IT Pro. Get their IT tech learning apps to get this high-quality training and get certified.
Kahn Academy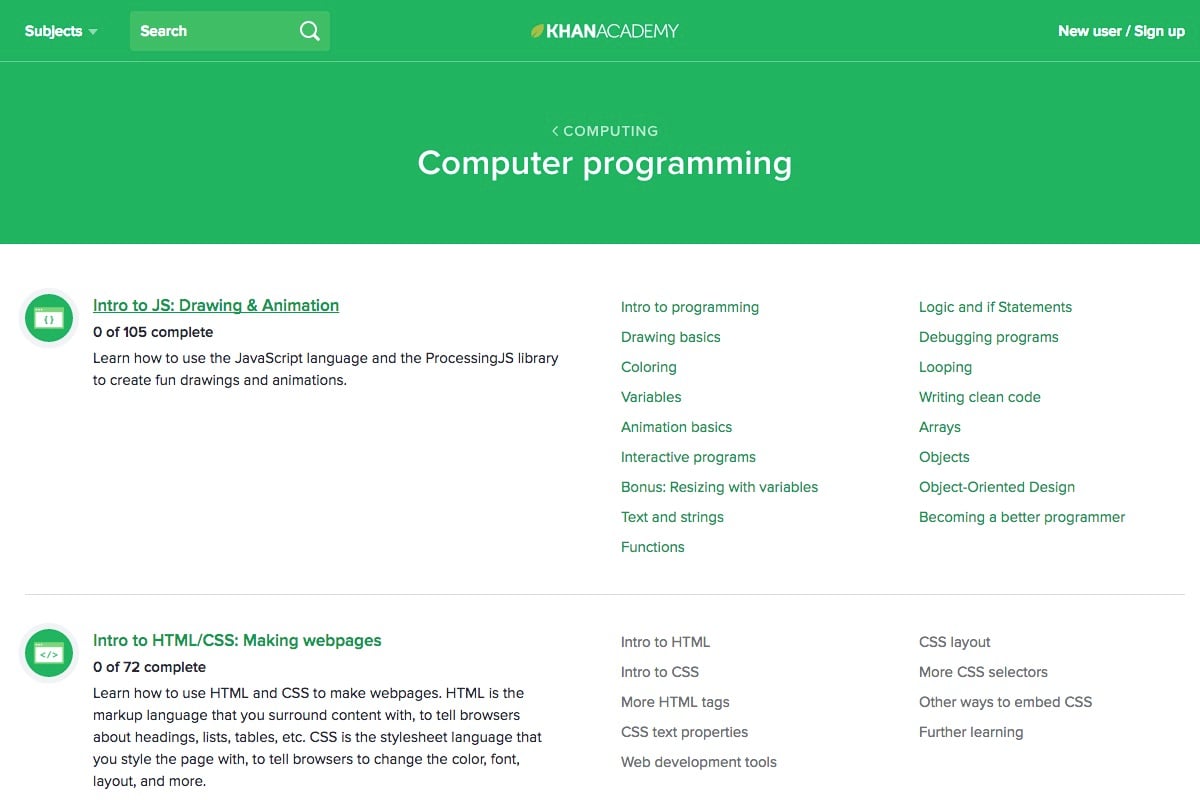 Most people think of Kahn Academy as a school app for kids or high school students. In addition to the math classes, grade-level courses for elementary, middle and high school classes and other school classes, Khan Academy offers courses in computer programming, computer science, Hour of Code courses and computer animation.
Sal Khan, the founder of Khan Academy, started the site in 2005. Bill Gates invested in the site and helped make it the learning powerhouse that it is today.
Unfortunately, not all the tech courses available at the site show up in their tech learning apps. Right now only 3 computer courses made it into the apps, but that should grow in the future. Fortunately, the app is free and so is the service.
Students can get iOS and Android tech learning apps from Khan Academy.
Udacity
The great strength of Udacity comes in the Nano Degrees offered. They offer these mini degree programs in a number of tech fields and partner with many technology companies. Google, Facebook and others offer nano degree programs through Udacity.
The iOS app and Android apps offer some free courses. The apps show videos and let users keep track of their progress. It syncs up with the website so you can learn on the go with your phone or tablet and at home on your desktop. The apps include exercises and quizzes.
You can enjoy free classes, like Introduction to Computer Science, a course I'm working my way through. Other courses come with a steep price costing hundreds of dollars each.
Coursera
Coursera takes courses from many sources, but a lot come from universities like Duke and Michigan. You enroll in a course and it takes an at-your-own-pace approach over a couple of months. You can find courses based on interest or career goal.
You can start with a 7-day free trial and then pay $39 to $79/month for unlimited access to courses in your chosen specialization, like Python for Everyone or Swift Programming to name a couple.
The free iOS app or Android app gives access to courses and keeps track of your progress. It syncs with the desktop website to keep you on track.
Microsoft Virtual Academy and Channel 9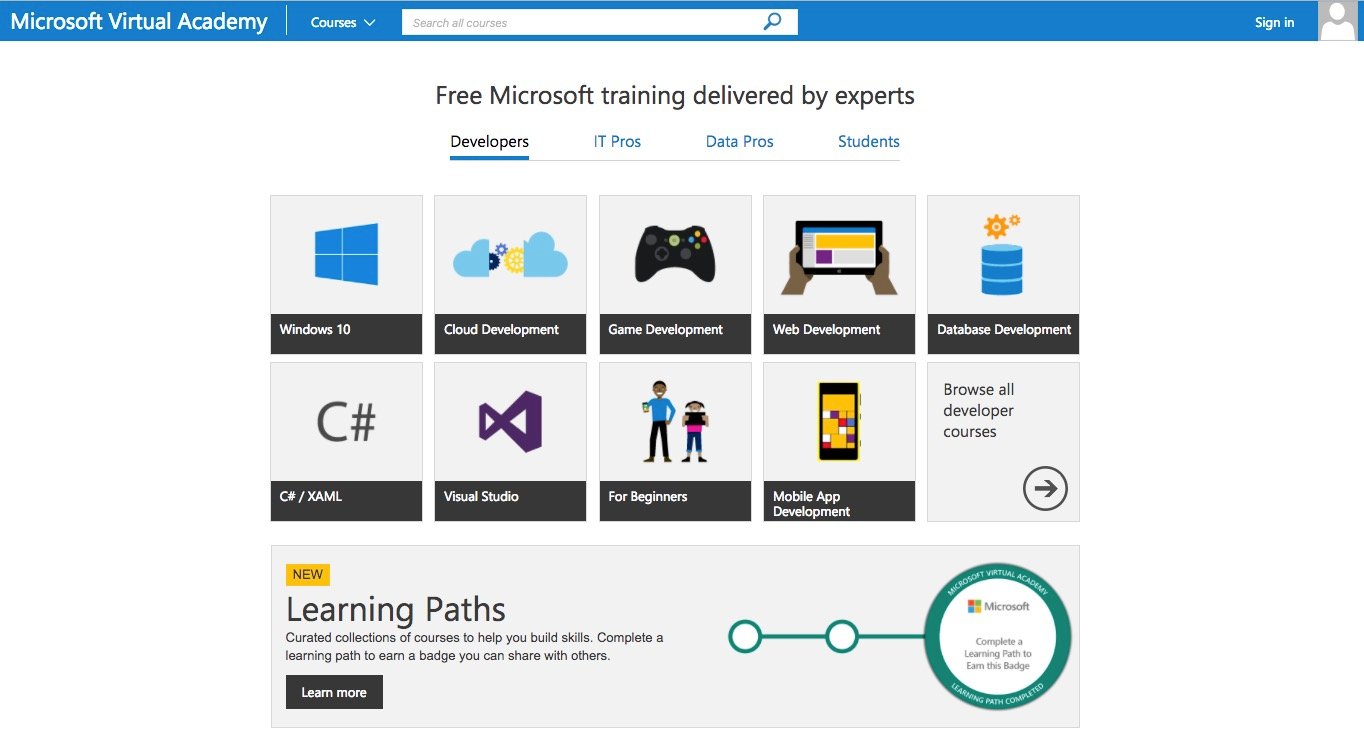 The Microsoft Virtual Academy helps learners gain expertise in tech areas like cloud development, game development, web development and Windows 10. They also offer courses in other computer basics. They don't offer mobile apps, but you can watch on a mobile device.
Microsoft does offer another online learning service called Channel 9. These aren't organized training courses, but do offer some training in key Microsoft-related tech topics. They offer shows about Azure, Windows, Drones and Coding. Cloud 9 also doesn't offer mobile tech learning apps, but you can watch on a mobile device.

As an Amazon Associate I earn from qualifying purchases.