5 Best Phones on T-Mobile [November, 2012]
With several new Windows Phone 8 options on the way and several solid Android devices already available, T-Mobile is certainly an option for those looking to snag a new smartphone this holiday shopping season. Like its competitors, T-Mobile has an array of options making zeroing in on a smartphone a difficult task. Here, we try to help as we present what we think are the five best smartphone options on T-Mobile for the month of November.
Like AT&T, Sprint and Verizon, T-Mobile will be a viable option for smartphone shoppers this holiday shopping season as it offers solid data plan options and a range of devices to choose from.
And while it doesn't yet have 4G LTE data speeds in place, it is releasing some phones with the option on board and its HSPA+ 42 network is still a solid option for those that don't necessarily need top of the line data speeds with their device.
Fortunately, for T-Mobile customers both new and old, the carrier has confirmed release dates for many of its upcoming devices, something that the larger carriers have yet to do so.
Here, we take a look at what we consider to be the five best smartphones on T-Mobile's network for the month of November, and five smartphones that those looking for a brand new device should have on their list.
Samsung Galaxy S3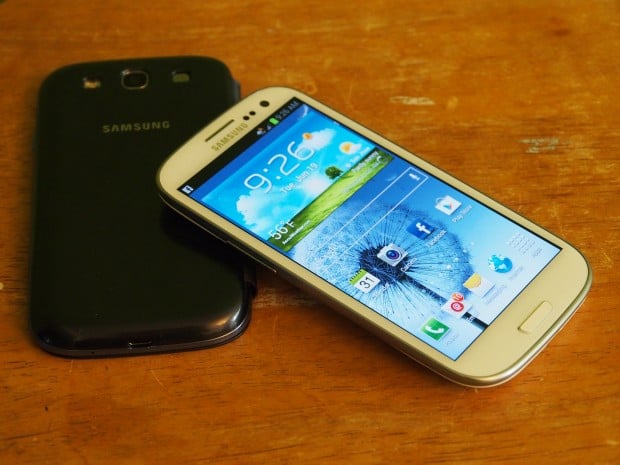 The Samsung Galaxy S3/Samsung Galaxy S III remains one of the best Android smartphones on the market even months after its summer launch in the United States.
Read: Samsung Galaxy S III Review.
T-Mobile's device features a 4.8-inch display, dual-core processor, great cameras, and Android 4.0 Ice Cream Sandwich for the moment. The device will, at some point, be upgraded to Android 4.1 Jelly Bean which will only make it a better device.
The device runs on T-Mobile's HSPA+ 42 network, its fastest, and combined with the rest of its high-end features, it makes the Galaxy S III one of T-Mobile's best devices.
It's a little expensive on-contract, $279.99, though that price will net you one of the carrier's best phones.