5 Best Phones on T-Mobile [November, 2012]
HTC Windows Phone 8X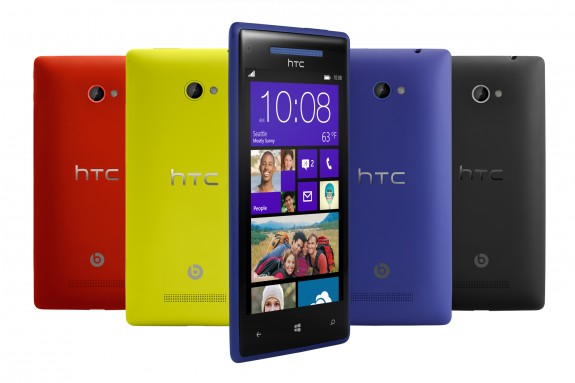 T-Mobile, like AT&T and Verizon, will be getting Windows Phone 8 powered devices this month to replace Windows Phone 7 devices. T-Mobile's high-end device will be the Windows Phone 8X.
Read: Windows Phone 8X by HTC Review (HTC 8X).
Besides Windows Phone 8, the phone has a 4.3-inch Super LCD2 720p display, a 1.5GHz Snapdragon S4 processor, 1GB of RAM, and 16GB of storage space all top of the line in terms of Windows Phone powered devices.
It will also come with solid pricing as T-Mobile will charge $199.99 on a Classic two-year contract, and $149.99 on a Value Plan.