5 Best Sprint Smartphones [June, 2014]
HTC One M8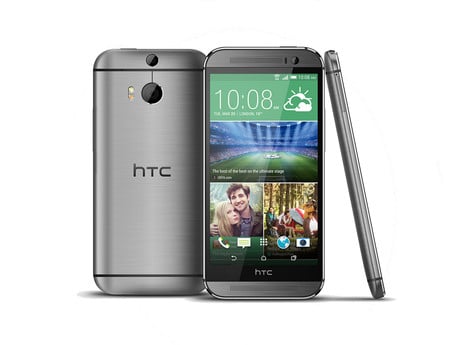 The HTC One M8 is as good as last year's HTC One M7 a device that was considered to be one of the best smartphones of all time. So it should come as no surprise that its listed here amongst the best Sprint smartphones money can buy.
The new version of the HTC One comes with a premium metal design though HTC has added a microSD card slot for expanded storage. It also comes with a fantastic camera, HTC BoomSound speakers, a larger 5-inch 1080p display, and new motion gestures that work in conjunction with the device's Sense 6 software.
Those looking to buy the device on Sprint would be wise to keep an eye on retailers like Amazon. We've already seen the price drop a few times and we wouldn't be surprised if it drops again sometime in June. Be patient.

This article may contain affiliate links. Click here for more details.