5 Best T-Mobile Smartphones [December, 2013]
With the year coming to a close, many smartphone shoppers have their eye on the flagships of 2014, the Galaxy S5's and the iPhone 6's of the world. Many others, however, are going to be searching for a new smartphone this month. One carrier that shoppers will certainly be looking at is the UnCarrier, T-Mobile, a carrier that has made a number of strides in 2013.
Prior to this year, T-Mobile was losing customers. It didn't have the iPhone or the iPad. It didn't have a 4G LTE network. This year changed all of that and then some. The carrier, which has proclaimed itself to be the UnCarrier, not only launched the iPhone and iPad for the first time, but it also fired up hundreds 4G LTE markets around the United States. The carrier's network is still nowhere close to the likes of AT&T or Verizon but it's certainly off to a good start.
T-Mobile also changed the way that it handles smartphone contracts. T-Mobile no longer requires customers to sign a new contract and instead, offers all of its smartphones off-contract. Other carriers like AT&T and Verizon have followed suit with their own off-contract programs, a sign that they are worried about what T-Mobile has to offer.
It has also provided a fantastic selection of smartphones to back up all of its changes. A massive smartphone lineup not only means a ton of choice but also a massive headache for some smartphone shoppers, particularly now when we've seen companies unleash all of their 2013 smartphone offerings. That said, T-Mobile, like any carrier, has options that stand out amongst the rest of the pack.
Here, in an effort to help those that might be on the fence, we take a look at the device's that we consider to be the five best T-Mobile smartphones for the month of December, 2013.
iPhone 5s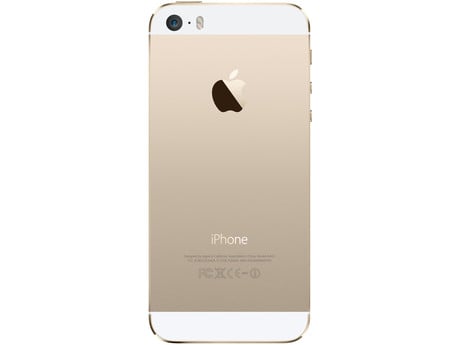 The iPhone 5s remains one the best all-around smartphones on the market and it will remain one of the best options up until the launch of the iPhone 6. Even then, with a price drop, the iPhone 5s will still be a smartphone worth considering.
Apple's brand new iPhone pairs fantastic hardware including a superb camera, solid 64-bit processor and a fingerprint reader embedded in the home button with useful and intuitive software in iOS 7. Apple has set this phone up to flourish for years to come.
The company typically keeps its iPhones updated for three years before killing support which means that the iPhone 5s is a solid buy right now, tomorrow, in a week, and throughout 2014. It does have a bit of a steep price tag but when it comes to smartphones, you get what you pay for.