5 Best Windows 8 Notebooks & 2-in-1s
That Windows 8 notebook and 2-in-1s are so exciting is a testament to how much the computing industry has changed since Microsoft last shipped a major update to its Windows 8 operating system.
It wasn't that long ago that every Windows notebook you could possibly purchase came with some basic flourishes. Each had a clam shell design that allowed buyers to open them up. Opening a notebook revealed everything users needed immediately. A keyboard and trackpad sat embedded in the bottom portion of the notebook. A display and webcam sat in the top section. You changed the angle of the display to get the best viewing angle and that was pretty much it.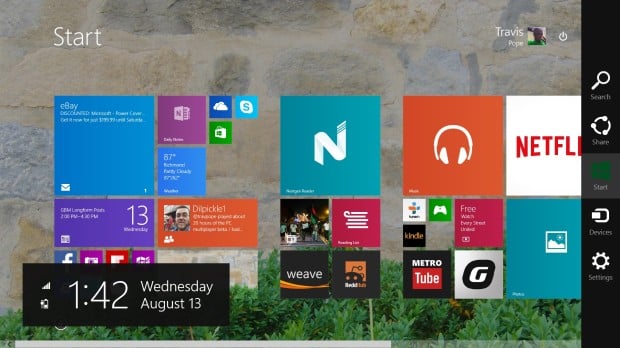 Read: Windows 8.1 Review
The Windows 8 notebooks that we have today are completely different beasts. You really can take everything you knew about notebooks before and throw it out of a window. Notebooks today still have a clamshell design, but hinges allow their screens to be laid flat on top of them for a tablet experience. Some allow users to remove their displays and use them as tablets completely separate from the rest of the machine. Notebooks that don't do either of these two things offer prices so low that they're cheaper than video game console or a mid-range tablet.
Here are 5 of the best Windows 8 notebooks & 2-in-1s that you can purchase through the holiday season. Each offers something buyers will appreciate if they're upgrading from older machines.
Dell Inspiron 11 3000 Series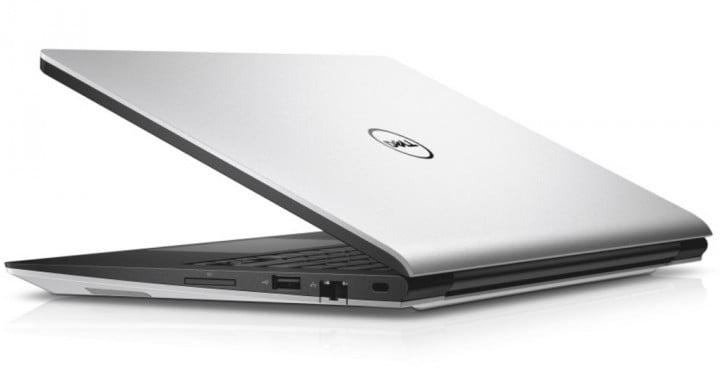 One of the first major feature changes to be introduced in the Windows experience was suicide hinges. Instead of having hinges that opened up to a 90 degree angle, PC makers devised new hinges that let users flip their screens back. This opened up an entirely new world for users. Suddenly you could give a presentation from your notebook and get the keyboard out-of-the-way by flipping the screen completely backward.
The Dell Inspiron 11 3000 Series is a great example of these types of hinges. Buyers can open the display and use it like a typical laptop or fold their display back and use the Windows 8 notebook more like a tablet. As its name suggests there's an 11.6-inch touch display with a Windows button for users to interact with.
The basic version includes Windows 8.1, the latest version of Windows, 4GB of Memory, a 500GB hard drive and an Intel Celeron Dual-Core processor for $399. That processor isn't the fastest around, but ports for USB, card readers and a single HDMI port make the Dell Inspiron 11 3000 series a good buy.

As an Amazon Associate I earn from qualifying purchases.