5 Cool Mobile Gaming & Mobile Accessories
Gaming is quickly growing into a huge hobby. Some of the growth is obvious, titles like Grand Theft Auto 5 had huge releases. Sony and Microsoft continue to sell thousands of their living room consoles each week. Some of this growth is less obvious though, next to audio apps. You no longer need a dedicated console to enjoy video games these days. Gaming is everywhere. It's on your PC; you can download a video game storefront like Origin or Steam. Apple's iPhone and Google's Android operating systems aren't built for just gaming, but they do offer a lot of the functionality that a dedicated mobile gaming console would.
Here are X of the best gaming accessories for your smartphone, tablet or PC this holiday season. Each adds something to the mobile and PC gaming experience.
Nyko Smart Clip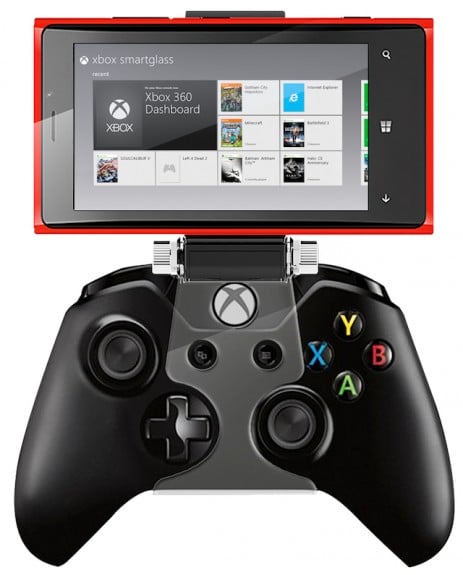 Everything, every console has some kind of second screen experience these days. Often times, these second screen experiences are little more than a few new bits of information about the game your already playing on your television. Lately though, games like Destiny, Watch Dogs and Assassin's Creed have essential second screen experiences you can't get anywhere else.
Mostly, the $9.99 Nyko Smart Clip is for users who want to be able to easily see their phone with a companion app running while they're paying a game. The clip itself attaches to an either an Xbox One or PS4 controller then holds the phone in landscape mode upright. Users who have a Sony Xperia Android handset and a PS4 can use the Remote Play app to play games from their PS4 anywhere. The Nyko Smart Clip takes the hassle out of that experience too.
Both the PS4 and Xbox One controller can be used as mobile gaming controllers with the Nyko Smart Clip too.
[ Buy the Nyko Smart Clip PS4 for $9.99 ] [ Buy the Nyko Smart Clip Xbox One for $9.99 ]
Controllers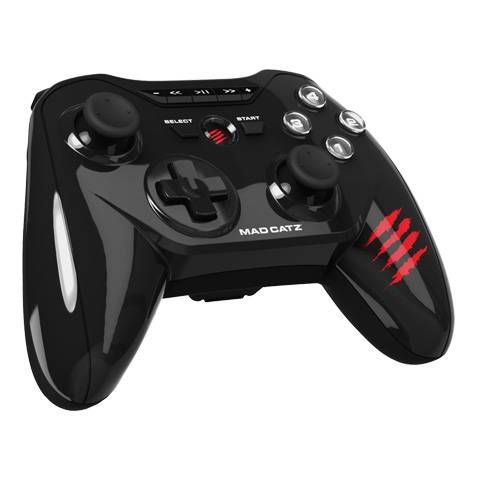 The mobile gaming market is thriving, in spite of itself. Truth be told, gaming on your smartphone is pretty bad if you like things that aren't simple puzzles or driving oriented. Touch controls and a built-in motion sensor makes some games great, but hard-core games, that is those with an actual story and actual world you can be immersed in, require physical controls.
The Mad Catz CTRL Mobile Gamepad delivers a wireless controller experience for devices running Apple's iOS operating system. That means that it's compatible with the iPhone, iPad and the iPod Touch. It's $49.99, completely wireless and includes a holder for a phone. The Moga Rebel is another premium iOS gaming controller. It cost $79.99 and includes capability with Dead Trigger 2, Asphalt 8: Airborne and Tomb Raider already. Finally, there's the Moga Pro Power Controller. It costs $79.99, works on Android devices and has a built-in battery to keep devices charged.
[ Buy the Mad Catz CTRL Mobile Gamepad for $49 ] [ Buy the Moga Rebel for $79.99 ] [ Buy Moga Pro Power Controller for $79.99 ]
Energi Backpack with Built-In Battery
No matter what you're doing, at some point your phone or tablet is going to run out of battery power. Playing games on anything mobile makes this happen faster than just about anything else.
The TYLT Energi Backpack is the perfect answer to that problem. For $169, Engeri Backpack users get the book bag itself and a battery pack to stuff inside it. Anyone could buy a backpack and battery charger separately, but the Energi Backpack is filled with extras like sleeves and holes for charging a phone while it's still in a user's pocket or in their hands.
[ Buy the TYLT Engergi Backpack for $169 ]
Jackery Leaf Battery Pack
Sometimes you don't want to carry around a separate battery charger. Cables are a hassle, especially if you're trying to play a game that requires you to physically move your phone around. The Jackery Leaf Battery Pack goes around an iPhone 5 or iPhone 5s and doubles its battery. That's double the amount of gaming time. The Jakery Leaf Battery Pack costs $49.99.
[ Buy the Jackery Leaf Battery Pack ]
Samsung Gear VR
If there's one thing we've been hearing about more than the Xbox One and PS4 in video games, it's virtual reality headsets. Put simply, some believe that rather than staring at a flat screen, many users will want to immerse themselves in games by strapping on a headset with a screen. The first viable version of a VR headset to launch is Samsung's Gear VR headset.
The Gear VR is now available on store shelves for $199. The Galaxy Note 4 fits into the Gear VR. The Gear VR senses when the user's head is moving and reorients what's on the Galaxy Note 4's display. Today, the Gear VR boasts apps for watching movies at a 96 degrees. Samsung is also hoping that game developers will bring their games to the Galaxy VR.
[ Pre-Order the Samsung Gear VR at Samsung for $199 ]
Have fun gaming.

This article may contain affiliate links. Click here for more details.