5 Exciting New Google Home Features
Google just announced some exciting new features for Google Home. The smart speaker with voice controls, artificial intelligence, and the Google Assistant. While each new feature is minor by itself, they all add up to a huge upgrade for users.
Until now, the smart speaker hasn't been able to do as much as Google initially promised. With these five or six features though, that could change really quick.
In the near future the Google Home will be able to anticipate what you want and need, then give you alerts and reminders in a subtle way. Google added hands-free calling and will be integrating more entertainment options. Your Google Home will be able to do more and talk to you in brand new ways.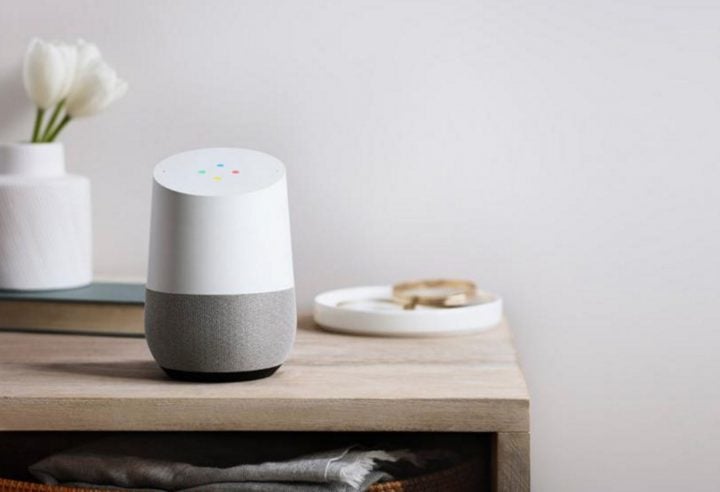 Google was pretty light on the details and didn't say exactly when these features would arrive.
Proactive Assistant & Notifications
Smart speakers can only do so much when they're waiting for commands from a user, but Google wants to change that. Google calls this feature "proactive assistance". With this Home will be able to alert users to things they need to know before they ask. Think flight status updates or delays, traffic alerts, and upcoming reminders.
Don't worry though, we won't get overloaded by notifications. You will be able to control them and even set your own reminders. Additionally, Home won't start talking at random moments. Home's light ring will start spinning when proactive notifications are available. You just have to say, "Ok Google, what's up?" to hear the information.
Hands-Free Calling
Soon each Google Home will support free WiFi calling to phones in the US and Canada. If this sounds familiar, it's because Amazon just announced something similar for the Echo. Although you can only call other Amazon Echo devices.
Read: Google Home Review: How it Compares to Amazon Echo
Hands-free calling on Google Home will be able to dial out to any landline or mobile phone. Because it recognizes your voice it will use your contacts, and show up as your personal phone number on the other end. You can set the number to "private" if you'd like.
Additionally, Google Home will recognize individual users and connect to their contact list. Sadly this will be rolling out "over the next few months" so it isn't available just yet.
More Entertainment on Google Home
Google Home already has access to a lot of different entertainment, but that too will be getting better in the near future. These include Spotify free music, Deezer, and SoundCloud on the music front. Not to mention HBO Now, CBS All Access and Hulu for video.
And finally, Google is adding direct Bluetooth audio support. Essentially the ability to stream anything over Bluetooth, from any device you own.
Calendar & Reminders
Another pain point for Google Home owners is not being able to set reminders or input information to a calendar. When asked, Home tells you it can't do that yet. Soon, both of these options will be available on Google Home.
TV Features
And finally, Google Home will soon have an interface for your TV. The idea behind this is to make Home more visual so we're not only listening to everything it can do.
When you ask Google Home about your morning schedule you can then cast those details to your TV. To start it will be basic things like the weather, calendars or nearby places, then expand into even more useful features. You'll be able to tell Home to play YouTube videos on your TV or show pre-recorded shows from your YouTube TV DVR list.
In closing, Google Home is going to expand to five new countries this summer: Canada, Australia, France, Germany, and Japan. Here's a video highlighting these new features.
https://www.youtube.com/watch?v=dpnxTXILS4s