5 Exciting Phones from MWC 2013
There are few events like Mobile World Congress. And by navigating the river of news that constantly flows from the show's exhibition space in Barcelona, Spain you can identify large trends in the mobile phone industry.
Monitoring the newsfeeds out of each year's event you gain a grasp of just how large mobile computing has become. Each year the biggest names in made modern smartphones come together to showcase their products and give us a peek of what's coming next.
This year, we've been treated to some exciting form factors, including this year's biggest craze: tablets that make phone calls. All no doubt inspired by the Galaxy Note 2, which sold over 10 million units and cemented the phablet craze.
Here are five of the most exciting phones from MWC 2013.
ASUS Padfone Infinity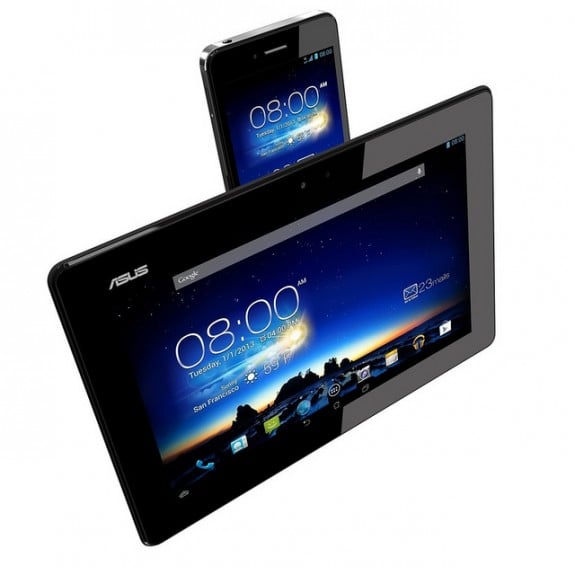 Many users aren't fond of having to carry around more than one device. Though they love the convenience of a phone, work and video watching sometimes demand the screen real estate that only a tablet can provide. The Asus PadFone Infinity actually comes in two parts.
The first part, The PadFone Infinity itself, is a mobile phone that ships with a 5-inch 1080p high definition display, a 1.7Ghz quad-core processor, a front-facing 2MP camera, and whopping 13MP front facing camera for when carrying around a point-and-shoot camera just isn't an option.
This device then docks with the Padfone Infinity Station, a tablet that carries an additional battery and a 1920x 1200 display for when you need a larger working surface for browsing email, watching videos and reading books. The Station tablet is actually powered by the phone itself, meaning you're really only using one device –the phone, which is being charged while you're using it in the tablet dock.
Two use cases, two user experiences, one device that's been loaded to the gills with all the things you love. Beat that with a stick.
The Padfone Infinity will also ship with support for next generation data from your wireless carrier as well, including 4G LTE along with WiFi. Unfortunately, we've heard nothing about it coming to the United States just yet. However, it is slated for Europe this April at a price of £799 ($1200) for a version with 32GB of onboard storage and / €999 ($1300) for a version with 64GB of onboard storage. Both of those are pricing based on Europe's traditional contract-free model of smartphone usage. In the United States, each mobile carrier usually grants a large discount on the price of the device in exchange for you agreeing to stay with them for two or three years.