5 New iPhone 4S Features That Android Already Has
Underwhelmed by yesterday's iPhone 4S announcement? You're not alone. Aside from the fact that the world didn't get the iPhone 5 it was expecting, many of the new features included in the 4S aren't all that exciting or revolutionary. Sure, they're new for iPhone users, but the Android fans in the house have been there, done that.
I'd say with the exception of Siri (which is admittedly very cool), the bulk of the iPhone's upgrades merely bring it to the same level as the hottest new 'droid devices.

Dual-Core Power — Apple announced with glee that the dual-core A5 chip that powers the iPad 2 is now also the muscle behind the iPhone 4S (backed up by 1GB of RAM). That's nice and all, but the LG Optimus 2X and the Motorola Atrix 4G long ago utilized the dual-core chip from a tablet (Nvidia Tegra 2) for speedy performance and gaming prowess. Not to mention the Motorola Droid Bionic and the Samsung Galaxy S II phones which utilize different dual-core innards.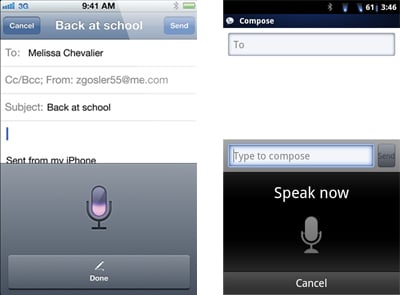 Speech to Text — One aspect of the Siri personal assistant is the ability to press a mic icon on the keyboard to dictate text to the phone. I've been using the voice-enabled keyboard on Android since early 2010, which works pretty much the same way.
Find My Friends — This feature, which locates your friends and family whether they're in the immediate vicinity or across town, is just like Google Latitude. No one I know uses Latitude because it feels unnecessary and stalkerish. I wonder if Apple's version will get wider adoption?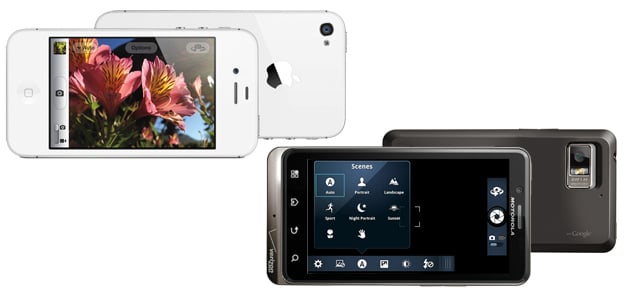 8MP Camera — Once again several Android phones, including the Droid Bionic and the HTC Thunderbolt, beat the iPhone to this feature by months. And the Bionic records 1080p video, too.
4G — I know, this one isn't really fair, is it? Because the iPhone 4S doesn't really have 4G, it just has a theoretical maximum speed that "some people call 4G." I bet those people do not include owners of the HTC Evo 4G, Nexus S, Droid Charge, or LG Revolution.
The 4S may be the most advanced iPhone ever, but it's not quite the fanciest handset on the block.

As an Amazon Associate I earn from qualifying purchases.