5 New Thoughts on the Nexus 4
Today, Google finally unveiled the worst kept secrete in Android, the LG Nexus 4. The Nexus 4 will replace the Samsung Galaxy Nexus as the company's latest generation Nexus smartphone and will compete with the likes of the Samsung Galaxy Note 2, Motorola Droid RAZR HD MAXX, HTC One X+ and the iPhone 5.
Google's latest Nexus features some impressive hardware and software. It offers a 4.7-inch display with HD resolution, a powerful quad-core processor, two cameras, 2GB of RAM and of course, Android 4.2 Jelly Bean, Google's latest operating system.
It will be out in a few short weeks, unlocked and on T-Mobile here in the United States, and it definitely will appeal to those looking to get a powerful Android smartphone with solid specifications and a good price.
Read: Nexus 4, HTC 8X & Lumia 810 Hitting T-Mobile on November 14th.
As a Samsung Galaxy Nexus owner, I have mixed feelings about the Nexus 4. There are some things that I really like and some things that I really don't like. I already gave you my pre-launch thoughts on the Nexus 4 and now I wanted to share what I'm thinking about the official, confirmed version of the Nexus 4 by LG.
Here are my thoughts on Google's latest Nexus phone.
No 4G LTE is a Deal Breaker
While AT&T and T-Mobile HSPA+ are both nice, the lack of 4G LTE on the Nexus 4 is a deal breaker for me, plain and simple. After using 4G LTE with my Galaxy Nexus and iPhone 5, there is no turning back. I am too accustomed to the amazing speeds of 4G LTE for web browsing, email checking and more while on the go and HSPA+ would just be too much of a downgrade for me.
For many others, HSPA+ will be fine. It's still faster than 3G, the video above will give you a good idea, but for someone like myself who is constantly out and about, it just won't cut it.
Signing a contract on T-Mobile for a HSPA+ phone with 4G LTE on the way, to me, is just ludicrous.
Thanks, Verizon
Google admitted that the poor user experiences on the Samsung Galaxy Nexus were part of the reason why Google decided not to include 4G LTE on the Nexus 4. Verizon made it impossible for Google to control the software on the Nexus, something that it wants to do, and that combined with the poor battery life made Google turn away from 4G LTE models for the Nexus 4.
Verizon was slow to releasing the phone, slow to putting out a bug fix update, and slow to Android 4.1 Jelly Bean, which clearly didn't sit well with Google and again was a contributing factor in Google's decision.
I can't explain to you how frustrating the Verizon Galaxy Nexus experience was but I can try. For the first five months, I used my iPhone 3GS willingly over my Verizon Galaxy Nexus. The experience was that bad.
Impressive Specs
There are some attractive things about the Nexus 4 though. A quad-core processor with 2GB of RAM will run Android 4.2 Jelly Bean like a dream. The massive IPS display 320 features 320 pixels-per-inch which will make for crisp text and images.
It's running Android 4.2 Jelly Bean, the latest version of Android, and it will have minimal carrier interference which means quicker updates and faster bug fixes. It also features wireless charging and a large 2,100 mAh battery that should give users fantastic battery life.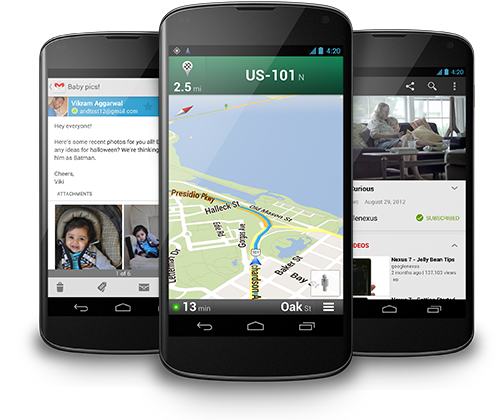 Overall, this is a solid smartphone. Yeah, I hate the fact that it's built with plastic, but the pros of the specs outweigh the cons by far.
Except for…
4G LTE isn't the only deal breaker for me. The fact that the phone only comes in 8GB and 16GB flavors, even if it's a way to cut down costs, is unacceptable for my usage. I had a terrible time dealing with 16GB on my iPhone 3GS and I'll never again buy a phone that possesses less than 32GB.
I do not envy those that buy an 8GB Nexus 4 and think that many will realize their mistake a week or two after buying it.
Pricing is Outrageously Good
While I won't be buying this phone, I will say this. The pricing of the phone is outrageously good. $299 for an unlocked 8GB version of the Nexus 4 is an extremely good deal, even if I wouldn't buy into that amount of storage, and $349 for a 16GB Nexus 4 is even better, considering the specifications that are on board.
If I could live with 16GB and HSPA+, this is certainly a phone that I would heavily consider. But, alas, I can't.

As an Amazon Associate I earn from qualifying purchases.