5 PC, Xbox One & PS4 Games & Updates in February
Last fall was stuffed with new Xbox One & PS4 games to play. If you weren't interested in Call of Duty: Black Ops 3 there was Halo 5: Guardians and Uncharted: The Nathan Drake Collection. Meant as system sellers, Halo 5 and Uncharted helped their respective platforms reach then untapped audiences who had yet to upgrade to the latest generation of consoles.
Entering February new PC, Xbox One & PS4 game releases and updates are rather slim. To be clear, that's not necessarily a bad thing. Typically, game developers lay off on the new releases immediately after the holiday season. This gives gamers time to play the titles they've already purchased and steel themselves for what appears to be an unusually busy March and April.
Here are the 5 most high-profile PC, Xbox One & PS4 game releases you can expect this February. All won't be available on every system, but each is a perfect way to begin 2016 gaming.
Call of Duty: Black Ops 3 Awakening
Call of Duty: Black Ops 3 isn't a new release for the Xbox One, PS4 or Windows PCs. The game debuted last November, as titles in the series always have. That being said, title updates and new downloadable content deserve coverage in their own right. After all, Call of Duty: Black Ops 3 is one of the most popular multiplayer games there is right now. A new map pack is a very big deal.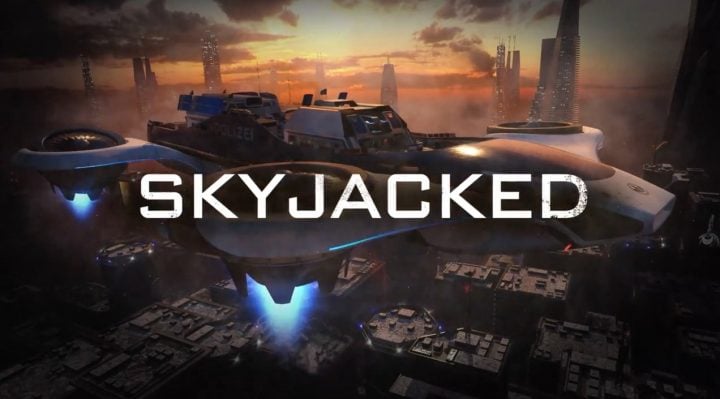 Four different maps are coming with the Call of Duty Black Ops 3 awakening update: Gauntlet, Splash, Rise and Skyjacked. Gauntlet gets its name from the three different environments it has packed within it. Splash uses an empty water park as an opportunity for players to take advantage of Black Ops 3's underwater fighting mechanics. Rise is in a mountainous research facility. Skyjacked is the Hijacked map from Call of Duty Back Ops 2 refreshed.
Read: Awakening Black Ops 3 DLC Release Date Details
Call of Duty Black Ops 3 Awakening costs $14.99 on its own or $49.99 with access to other maps through the Call of Duty Black Ops 3 Season Pass. It's available February 2nd on PS4, but will come to Xbox One and Windows PCs later. Unfortunately, it's not coming to Xbox 360 and PS3, it seems.
XCOM 2
After successfully infiltrating Earth in XCOM: Enemy Unknown, aliens have successfully turned the governments of the world into puppets. They control everything, but XCOM is lurking in the shadows and preparing to make its move. In XCOM 2, Firaxis and 2K Games takes players to a conquered Earth, where team combat and making use of a new mobile command center is key to the planet's survival.
XCOM 2 isn't a console game, it's specifically for gaming notebooks and desktop PCs. It launches February 5th on Steam, Steam Machines, Windows PCs and Mac OS.
Far Cry Primal
One of the few blockbusters launching in February from any big-name studio, Far Cry Primal is an action-adventure game without guns or the trapping of modern man. It takes players back to a time when the only weapons were what you could make with your hands. An animal could be your greatest ally or your worst enemy.
Far Cry Primal is set during the Mesolithic era. It's still an open-world, but going that far back in time allows Ubisoft Montreal to try new ideas. Takkar, the game's protagonist, is stranded in a valley without resources. He must kill and rely on the valley's untamed animals to survive. Ubisoft teases that Takkar will rise from lost man to leader of his own tribe. The game's greatest weapon is a tamed saber-toothed cat that essentially becomes both weapon and companion.
Far Cry Primal is coming to Xbox One and PS4 on February 23rd. It'll be joined by a Windows version on March 1st. Xbox 360 and PS3 won't get a version of this game. Deluxe Edition and Standard Edition versions are available at GameStop for pre-order now.
Rocket League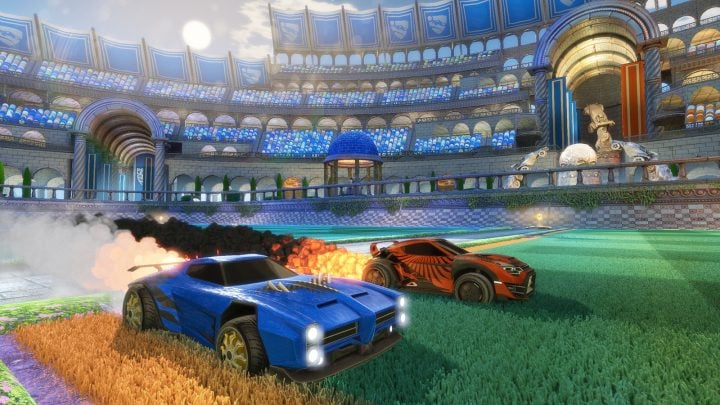 Rocket League is the perfect reminder that we live in an age when ever-smaller companies and outfits can create amazing games. Last year, Rocket League launched on Windows PCs and Sony's PS4. Last December Microsoft confirmed that Rocket League for Xbox One is coming this February.
Picture in your mind that hotrods and race cars could have jet engines built into them. Now picture those same vehicles playing soccer in a packed stadium. You've perfectly imagined Rocket League. The outlandish car game that was nominated for Best Sports Game at The Game Awards in 2015. It was one of the smaller exclusives that Sony could point to last year in its quest to fuel sales of PS4.
So far, we only know that Rocket League is coming to the Xbox One during February for $19.99 with access to 16 different cars plus a single themed vehicle for the Halo and Gears of War franchises.
Plants vs Zombies Garden Warfare 2
Back with four play co-operative play, passive battles that can include 24 players and better graphics, Plants vs Zombies Garden Warfare has flowered into Plants vs Zombies Garden Warfare 2. New characters, weapons and mechanics are introduced in the game, but the point isn't all that different. It's still an incredibly self-aware team shooter with huge maps and more over-the-top science and plant themed weapons.
Even better, this new game allows users to play offline, something that was clearly driven by feedback about the first game in the sires and online-only games in general.
Plants vs Zombies Garden Warfare 2 arrives on Xbox One, PS4 and PCs running Windows on February 23rd. The game is available for pre-order now at GameStop.
Good luck with your PC, Xbox One and PS4 game purchases this February. There's not an awful lot to choose from, but that's fine. The titles that are launching are dynamic and interesting in their own way.

As an Amazon Associate I earn from qualifying purchases.