5 Quick Chargers for the Moto X Pure Edition
The impressive new Moto X Pure Edition for 2015 comes with a big and beautiful 5.7-inch Quad-HD display, a powerful 6-core processor, and the biggest battery inside any Moto X yet. If you bought one there's a new feature all owners must know about and use, which is "TurboPower" fast charging.
This year the Moto X has the biggest battery of any Moto X ever, coming in at 3,000 mAh, almost 1/3 bigger than last year. This means it should take much longer to recharge, but a new technology many have probably heard about called "Quick Charging" allows for it to recharge faster than most phones today. As a result, owners will want to have a few of these laying around.
Read: Moto X Pure Edition Review
Similar to Qualcomm Quick Charge 2.0 technology found inside the Nexus 6, HTC One M9, Galaxy S6 and others (see the video below) the new Pure Edition Moto X for 2015 supports Quick Charging, but Motorola calls it the "world's fastest" TurboPower Charging. It allows the battery to turbo charge at an extremely quick pace when it's nearly depleted. Motorola promises 8 hours of battery life after just 15 minutes on the wall charger. You'll go from 0-50% in only 20 minutes.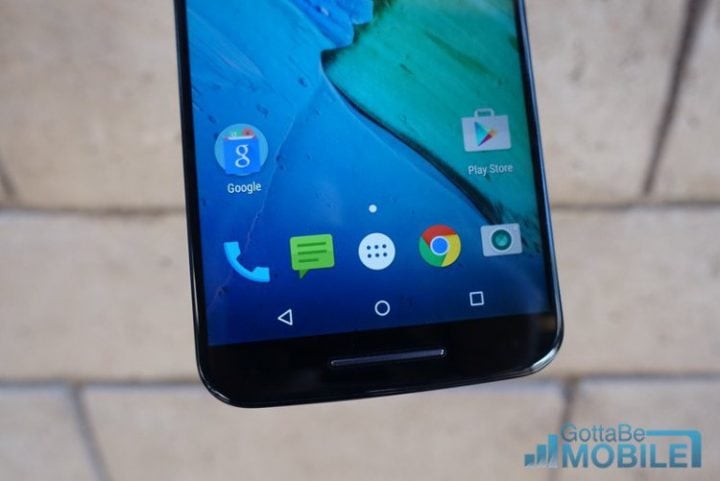 Battery technology isn't getting any better, so instead we're getting bigger batteries inside our phones, and more efficient software to make our phones last longer. In the mean time, fast or quick charging is the best solution. Below we'll go over five awesome chargers that use adaptive, turbo, or quick charging technology to recharge the new Moto X Pure Edition as fast as possible.
How does it work? Well, when the battery is below 10%, it charges at an incredibly fast rate and gets you nearly to 50% battery capacity in under 30 minutes. This is often enough for the rest of a busy work schedule, or to get you through a night out with friends after a long day at work while driving home. After 30 minutes it slowly goes back to regular speeds to preserve the life of the battery, yet still charges quicker than older chargers. Below is a preview of what quick charging does, shown by Qualcomm on the Nexus 6, which works very similar to the TurboPower Charging on the Moto X Pure.
As shown above, using a regular charger from older devices laying around, cheap ones bought on Amazon or a nearby gas station are just slow. The way a phone would charge in 2012. However, the device on the far end got to 50% in the same amount of time a regular charger delivered only 22% battery life. This could mean enjoying a night out and taking photos with friends, or having a dead battery all evening. Any quality USB cable will work, it's the wall outlet (wall wart) that does all the work, along with the processor inside the Moto X.
Old devices from previous years took 2-3 hours to fully charge, but newer phones are much quicker. Within 50 minutes my Moto X was nearly full, and it took around 80 minutes to get a full charge from 0-100%.
This is one of the best new features for smartphones, one that many don't know about. Don't use old chargers laying around the house, as new ones make a huge impact on charging times. Motorola includes a TurboPower charger in the box, but if you're like me and want an extra for other rooms in the house, below are five excellent options to buy. Owners can even get "Quick Chargers" for their car, giving these same great speeds everywhere you go.
Motorola TurboPower Charger
In the box Motorola includes one TurboPower charger for the Moto X, but the USB cable is attached. This means if it breaks you're out of luck, and can't just use an extra USB cable laying around.
As a result, owners will want to buy a second one, or grab another for different rooms in their house. I have one for every room (including the bathroom) and even the new Moto TurboPower Car charger.
These claim to offer roughly 8 hours (at a maximum) after only 15 minutes on the charger, but real-world usage won't be nearly that high. That said, after 30 minutes or so most will have over 50% battery life to finish a day, or get through the night. This is the official Motorola charger, designed specifically for the Moto X, but others work just as well.

This article may contain affiliate links. Click here for more details.