5 Reasons Apple Will Announce the iPhone 5 at WWDC
Apple's World Wide Developer's Conference (WWDC) is just around the corner.WWDC is Apple's biggest stage and it would make perfect sense for the company to use that stage to launch the iPhone 5.
A lot of analysts are pointing to 'unnamed sources' and rumors that put the iPhone 5's announcement off until this fall. But will Apple really go more than a year without releasing a new iPhone?
It might be dubbed the iPhone 4G, iPhone S or iPhone 5, but whatever it is, it's important for Apple to get it out the door as soon as possible. Below are the top five reasons why Apple will announce the iPhone at WWDC 2011.
You can read GBM's 5 Reasons Apple Won't Announce the iPhone 5 at WWDC if you're a naysayer.
The iPhone 4 is Obsolete, Bring on the iPhone 5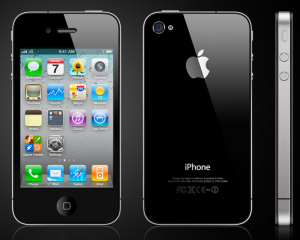 As of this month, the iPhone 4 is a year old. That's ancient in mobile phone land.While the iPhone 4 is a very nice phone and was ahead of its time in many ways, the competition has caught up and surpassed the iPhone 4 in many ways.
In the past 12 months the competition has introduced countless smartphones that are packed with features that simply make them smarter than the iPhone 4. While the iPhone is of course the only phone to feature iOS and the Apple App Store's dizzying array of apps,  many find the hardware lacking. Dual-core processors, 3D displays,  4G, dual displays and bigger displays are just a few things that competition has over the iPhone 4.
Will apple include all of those features in the iPhone 5? Probably not, but Apple does need to catch up in the hardware comparison department.
Apple Won't Announce iOS 5 without the iPhone 5
In a rare move, Apple's pre-announced some major announcements prior to WWDC.  Yes, Apple's already told the world that Steve Jobs and friends will be talking about iOS 5 and OSX Lion, but why wouldn't Apple take the opportunity to launch new hardware for all of this new software to run on.
iOS is getting heavier and more complex as it evolves, which means beefier hardware is required to take advantage of each new releases' new features. For example, iPhone users who want to use Facetime need an iPhone 4. It will be a big disappointment if Apple doesn't introduce any new iOS5 features or apps that don't require a hardware bump.
Apple is slated to introduce a refresh of its MacBook Air line, which may coincide with the introduction of OSX Lion at WWDC. If that's the case, it would be odd to introduce new hardware on one hand and hold back the iPhone 5 on the other.
Apple Needs to Solve Persisting Antenna Issues with the iPhone 5
The iPhone 4 is a great phone in many regards, but its poor antenna design has proved extremely frustrating for many users. While Apple worked to mitigate the issue with software releases and even addressed the press on the issue, the antenna problems persists for many iPhone 4 users, especially for those who don't use a case.
'Antennagate' has proved extremely embarrassing for Apple and the man in charge of the iPhone 4's design was apparently fired over the matter. Apple offered free cases to early iPhone 4 owners, but having to patch a $299 device with a rubber sleeve is far from ideal.
To this day, many consumers avoid the iPhone 4 because of the media storm that greeted Apple's latest phone last summer.
Apple Likes Making Money, Pleasing Shareholders

Many Apple retail stores might are crowded on every given day, but nothing drives sales like the introduction of a new iPhone. When Apple can get fanboys into their stores with credit cards in hands, they make a ton of money.
Apple store visitors spend a ton of  unplanned purchases. When they buy iPhones, they snatch up cases, AppleCare, headphones, chargers, speakers and other accessories. The $199 or $299 that an iPhone costs makes the rest of the accessories feel cheap in comparison. What's another $30 when you're plopping down more than $300 on an iPhone after taxes.
Apple fanboys often forget that Apple is in the business of making money, not pleasing fanboys' desires. Shareholders are the ones that Apple execs need to please first and in order to do that they have to sell stuff, even if it's the 'same' thing to the same people over and over again.
Even if Apple only announces the iPhone 5 and doesn't make it available until September, it'll give something for investors and iPhone users alike to look forward to.
Apple makes money from selling hardware, not OS updates.
One More Thing: Apple Knows How to Keep A Secret
Many people assume we would've already seen the iPhone 5 if Apple were going to announce an iPhone 5 at WWDC. But Apple knows how to keep a secret.
The only reason the iPhone 4 was leaked well ahead of WWDC last year was because an Apple employee left a prototype at a bar. Apple employees and the iPhone 5 are likely on strict lockdown. All of those 'unnamed sources' have probably received friendly reminders that leaks will not be tolerated in any way, shape or form.
Steve Jobs himself will be presenting at WWDC, which means there's something big coming and likely a surprise or two. Apple's let the tech community wrap ourselves up in discussing iOS 5, iCloud and OSX Lion for the past several days. All the talk about software and cloud services may be designed to throw the scent off the meat of the WWDC Keynote: the iPhone 5.

As an Amazon Associate I earn from qualifying purchases.