5 Reasons to Buy the Google Nexus 6P
Google's new Nexus 6P smartphone is one of the best phones released in 2015. With so many great options to choose from buyers are likely torn, so here we'll be sharing five reason why the Nexus 6P is worth buying, or at least near the top of the list. From a great camera, the fastest fingerprint scanner around and much more.
In August we detailed why a Nexus phone was worth waiting for, and most of those reasons came true. The Nexus 6P has a premium look and feel, a great camera, long-lasting battery, some cutting edge technology and runs the latest version of Android.
Read: Best Android Phones of 2015
The Nexus 6P made our list above detailing the best Android smartphones of 2015, and with good reason. It could be near the top of the list for most of 2016 too. With that said, below are five reasons the Nexus 6P could and should be your next phone.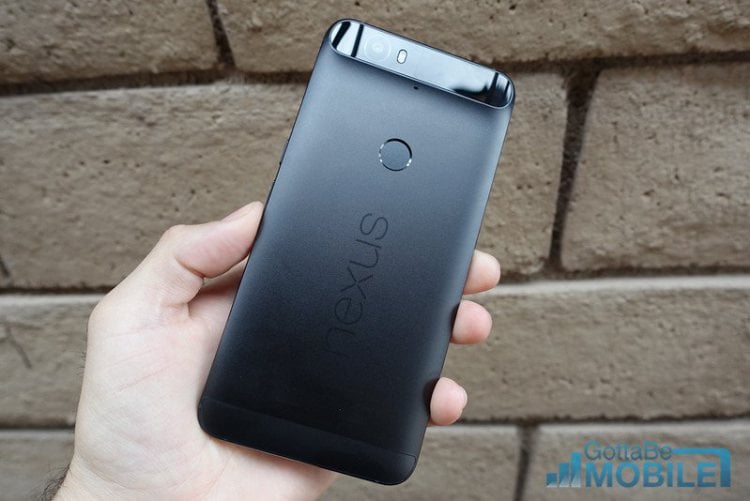 In September Google announced the new Nexus 5X and Nexus 6P, its two latest flagship smartphones and the first time the company released two phones at once. Taking a Samsung and Apple approach, by delivering one smaller 5.2-inch phone, and one bigger 5.7-inch more premium device in the Nexus 6P.
It won over most Nexus users and enthusiasts, showed that Google (and Huawei) could make a great smartphone, and is the platform Google is using to show off Android Pay, fingerprint scanners, great cameras, new USB Type-C technology, and a big 2560 x 1440 Quad HD display. It has it all.
Read: Nexus 6P Review: Google's Finest Yet
Above is our full review going over everything about the Nexus 6P. From the huge 5.7-inch screen, the powerful 8-core processor inside, all the options, the great 12.3 megapixel camera, how long the battery lasts and more. For those who'd rather just know some of its many strong points, below are a few key reasons we love Google's new flagship smartphone.
Fast Software Updates
Being a Nexus device right from Google means it will always have the latest software. Google promised to release monthly security updates to keep devices safe, and each update to Android will arrive on Nexus devices first.
As an example, Google released Android 6.0 Marshmallow on October 5th. It's now almost 2016 and no Samsung device has Android 6.0, most HTC and LG phones don't, and select few LG G4 or Moto X owners are on it, that's it.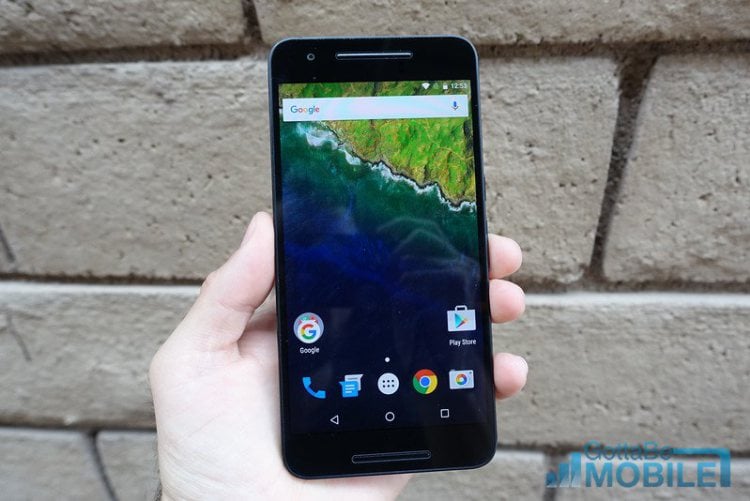 Google's already released Android 6.0.1 Marshmallow with more features, which already arrived on the Nexus 6P, well before most phones got the original Android 6 Marshmallow release. A device like the Samsung Galaxy S6 has to wait for Samsung, then carriers, before it arrives.
With Google's Nexus phones, updates are always guaranteed to arrive extremely fast, and that's already been proven. The peace of mind of having the latest features, up to date security, and the latest and greatest is really nice in a world where Android updates often take three months or longer to arrive.
Great Battery Life, USB Type-C & Rapid Charging
Arguably the single most important feature of any smartphone is battery life. Because what's the point of a big display, fancy camera, or neat features if the battery is always dead and you can't use them.
The Nexus 6P has a large 3,450 mAh battery. As a comparison the same size Galaxy Note 5, or slightly smaller LG G4 only have 3,000 mAh inside. This means it has a big battery and can last for more than a day, but that's only half of what makes it special.
In 2016 many smartphones will come with USB Type-C charging ports, instead of the old micro-USB ports that can only go in one way, wear out, and cables pop out of. USB Type-C is universal, work both ways and won't go bad as fast. It transfers photos and movies or video quicker, recharges faster than other phones, and works with HDMI out and many other things. USB Type-C is one port that does everything. You can even charge another device from the Nexus 6P USB Type-C port. Neat, right?
And finally, USB Type-C means rapid charging, which most know as Quick Charge 2.0 or Adaptive Fast Charging by Samsung. This allows the phone to recharge from 0-50% in under 30 minutes, and fully recharge in about 80. Older phones took 2-3 hours, if not more. Meaning if you do drain that huge battery, a 25 minute drive home will almost have it full again, or at least 50% to last the rest of the day. No more worrying about a dead battery. It's very comforting, like the update thing above, and one of the best parts of the Nexus 6P.
Excellent Camera
Google put a lot of effort into the camera and display on the Nexus 6P, which was one of the biggest problems with prior Nexus devices. They also had bad battery life. This phone has none of those problems.
Google and Huawei used a huge camera sensor that's 1.55 um in size, bigger than most of the competition and typically not used in smartphones at all. It allows for more light to be captured, in less time. Meaning better photos, less blur from shaking, crisp images, and stunning video. The camera is great all around, and actually beat the iPhone 6 in some camera reviews back when it was released.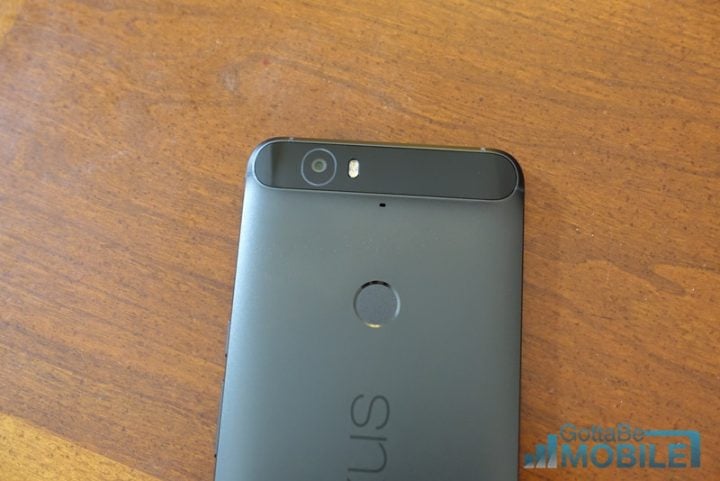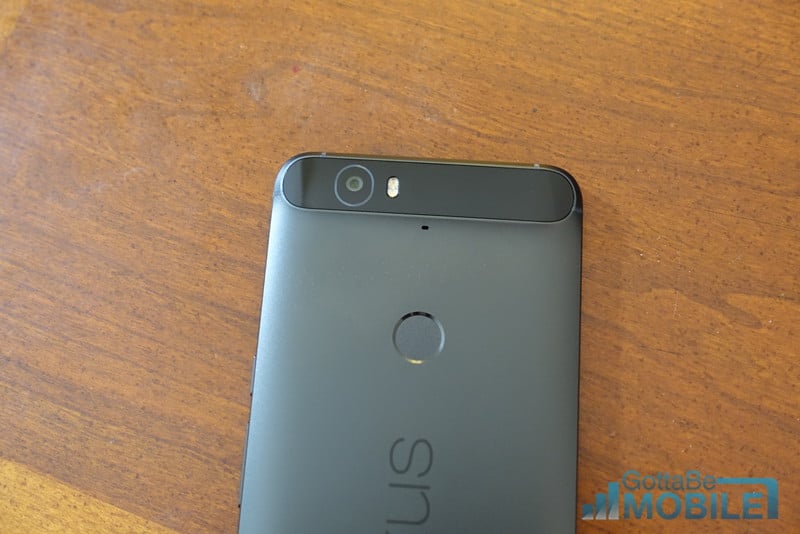 Double tap power and the camera instantly fires up, and users can take great photos in less than one second. There's no optical image stabilization, but the camera is so fast most don't need it, and photos typically turn out excellent. If the camera is important, the Nexus 6P is a good choice.
Fingerprint Scanner is Fast & Easy
Until users try it, they don't know what they're missing. The fingerprint scanner is amazingly fast, easy, accurate, and really secure. Google finally put a fingerprint scanner on this years phones, similar to Samsung and Apple, but they did it better.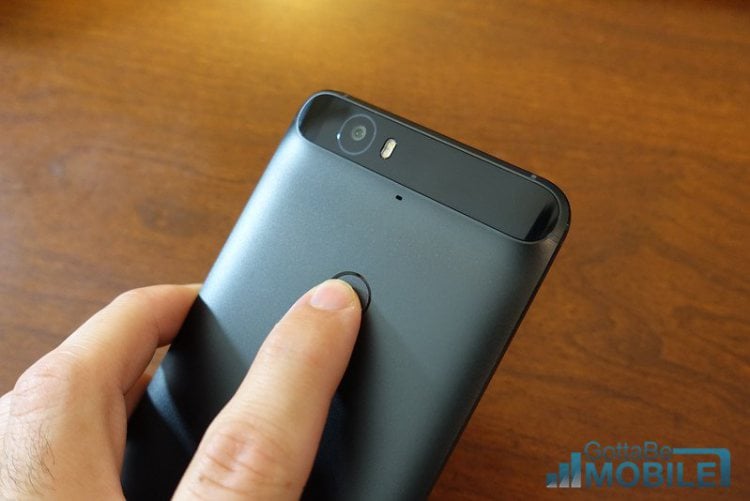 The Nexus 6P fingerprint scanner is on back, right where a finger goes while you typically hold the phone. Making it natural and easy to use. Tap it and the phone instantly unlocks. Smart lock knows if you're home and disables it (if setup) and the fingerprint security just works when you leave a trusted area.
Read: How to Setup the Nexus 6P Fingerprint Scanner
It's faster and easier to setup than Samsung or Apple, very accurate, and works with Android Pay too. Letting users tap the phone to make wireless payments rather than carry around a wallet. Most phones will have fingerprint scanners and USB Type-C in 2016, Google's just ahead of the pack, and did it right on their first try.
You can buy apps on Google Play with it, sign into apps like Bank of America or PayPal, and more all with the tap of your fingerprint.
It Works on Any Carrier
Our 5th reason to buy the Nexus 6P could be an array of things. It comes with 128GB of storage as an option, has a premium all aluminum design, is nearly half the cost of the iPhone 6s Plus or Galaxy Note 5, and more. However, we're focusing on the fact that it works on any and all carriers, including Project Fi.
The Nexus 6P is available on the Google Store, Amazon with Prime Shipping, and even Best Buy and starts at $479 (currently $50 off for $449) for the 32GB model.
The Nexus 6P works on any and all carriers. Meaning you can buy it and take it to Verizon, T-Mobile, AT&T, Sprint, US Cellular, Cricket, MetroPCS, or even Google's own Project Fi that's taking the mobile world by storm with low prices and neat features.
Users can go from Verizon to AT&T with no problem, just by dropping a different SIM card inside. It's not locked to any carrier. This means it works everywhere, updates will arrive as soon as Google releases them with no interference (or bloatware) by carriers, and it's one of the most universal phones on the market.
The great fingerprint scanner, awesome design and display, great battery life and fast charging, and the peace of mind regarding software updates all makes this a great phone. Let alone the fact that it's only $499. Get it or any of the other five phones from our link at the top of the page detailing the best Android phones of 2015.