5 Reasons to Wait for the Samsung Galaxy S6
As Samsung Galaxy S6 rumors start to heat up and Galaxy S6 specs start to leak out, consumers around the world are starting to mentally prepare for the arrival of Samsung's rumored, but inevitable, follow up to the Samsung Galaxy S5. We've already taken a look at some reasons why you might not want to wait for the device and today, we want to switch gears and take a look at why you might want to wait for the Samsung Galaxy S6 release.
As we continue to inch further and further away from the Samsung Galaxy S5 release date, there's a very good chance that we're inching closer and closer to the arrival of Samsung's Next Big Thing. The device is supposedly dubbed "Project Zero" behind the scenes and it's one that will unsurprisingly be marketed as the Samsung Galaxy S6.
In the weeks after October's Samsung Galaxy Note 4 release, we've started to hear some initial rumors about the Samsung Galaxy S6 specs, Samsung Galaxy S6 launch date and the Samsung Galaxy S6 release date. If it's real, and it likely is, the Samsung Galaxy S6 will be the sixth-generation Galaxy S and a replacement for the Galaxy S5 which launched back in April.
Samsung Galaxy S6 rumors are scarce but we've started to see credible information emerge as we close in on the end of the year. Thanks to these Galaxy S6 rumors, we know that there's a very good chance that Samsung will look to release a new flagship to compete against Apple's new iPhone 6 and iPhone 6 Plus and top Android competitors like the LG G3 and others.
It has us, and many others, extremely excited. The Galaxy S6 will be a high-end phone and perhaps, one of the more impressive devices of 2015. While some people may not want to wait, there are some very good reasons to at least think about waiting for Samsung's Galaxy S6. Here, we take a look at some reasons why your smartphone search might want to include the Galaxy S6 from Samsung.
Samsung Galaxy S6 Release Date Just Months Away
Deciding whether the wait for an upcoming smartphone, especially an Android smartphone, is easily one of the hardest decisions that a smartphone buyer will face. Companies like Samsung have started shifting to a more limited release cycle which translates to one or two flagship devices per year. Samsung is reportedly looking to release fewer smartphones in 2015 which, if true, will make the decision even more difficult than it once was.
It's also difficult to wait when we're still early in the rumor cycle like we are with the Galaxy S6. Samsung Galaxy S6 rumors have sprung up in recent weeks though we still don't have a clear cut view. It's not easy but there are some people that might want to consider waiting for Samsung's Next Big Thing to arrive on stage.
Samsung Galaxy S6 release date rumors suggest that the device will be coming out in and around the same time as last year's Samsung Galaxy S5 (February-April) and perhaps, even earlier than that. So, there's a chance that we could see it arrive in just a few short months as it looks to compete against Apple's iPhone 6 and iPhone 6 Plus. At the very least, Galaxy S6 release date rumors should start firming up sometime in the next few weeks as Samsung pushes its plans forward.
Waiting a few months can be difficult but given that we're probably less than six months away, some of you might want to start waiting. Samsung is rumored to be building this phone from scratch in an attempt to bolster its fledgling mobile business. Translation: This is going to be a flagship smartphone and quite possibly, a huge departure from the previous versions.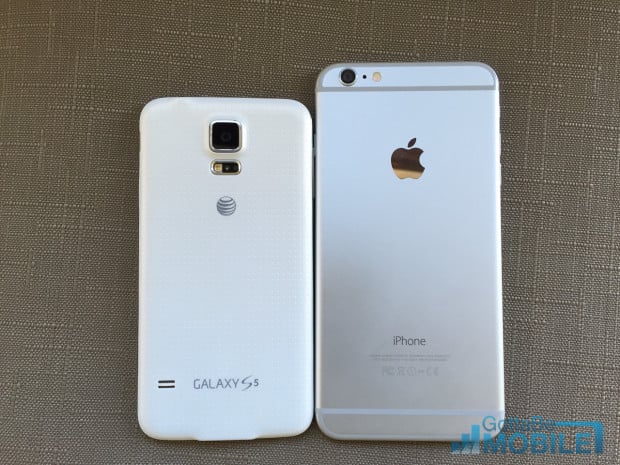 If the Galaxy S3 or Galaxy S4 that you're rocking is still holding up, there's really no need to rush into anything. That goes for any smartphone. There's never any need to rush into a smartphone decision. You might also want to think about waiting if you're not intrigued by the current crop of smartphones including the Galaxy S5 or Galaxy Note 4. Even if you are, there will likely be a benefit to waiting.
When the Galaxy S6 arrives, the Samsung Galaxy S5 will almost certainly be dirt cheap, the Galaxy Note 4 price will likely be more affordable than its $299.99 price point, and many of the other top Android flagships from 2014 will be in the bargain bin. Yes, they're cheap now but they will almost certainly become cheaper once the smartphone release cycle begins anew.
You'll also be able to save up more money for your purchase. Many of you will likely get some extra money during the holidays that you can also put towards a purchase in the early goings of 2015.
You Want the Latest Hardware
Upgraded hardware is another reason that you might want to consider waiting for the Samsung Galaxy S6. Samsung always tacks on new hardware to its new Galaxy S models and the Galaxy S6 specs will certainly include some big ones. Rumors are flying around, suggesting some big time upgrades, but we don't need rumors to know where Samsung will be making some tweaks.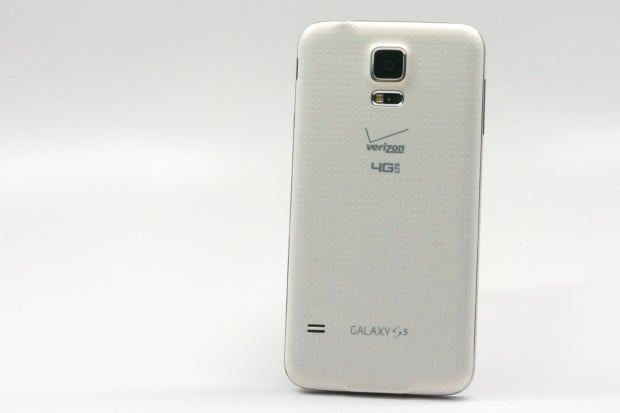 Year-after-year, Samsung outfits its devices with a new, more powerful processor. The Galaxy S6 will likely come with a new powerful chip that will lead to better overall performance. This means better gaming, better battery life, and more. This will be the case if Samsung utilizes Qualcomm's Snapdragon 810 chip as rumors suggest.
Samsung also tends to upgrade the camera and given the improvements seen on the Galaxy Note 4 and various competitors, this will likely be the case on next year's Galaxy S. The Galaxy S5's camera isn't the gold standard so there's incentive to wait and see what the company does with the sensor on the Galaxy S6. Features like Optical Image Stabilization will help it contend with the cameras on the iPhone 6.
The company is also expected to include a Quad HD display. This is something that's only found on select Android smartphones and it's a feature that we feel is more than just a gimmick. Content really does look better with 1440p resolution and if you're in need of an improved display, the Galaxy S6 will almost certainly have one of the best.
There's a reason why DisplayMate, one of the leading voices in mobile display technology, continues to rate Samsung's displays as the best money can buy. The Galaxy S6 could raise the bar even higher.
Not everyone needs the latest and greatest hardware but it's something to think about if you're planning to hold onto your next smartphone for awhile. The better the hardware, the longer a device holds up.
You Want the Latest Software
By waiting for the Samsung Galaxy S6, you're going to open yourself up to brand new software improvements. Samsung always updates its TouchWiz software on its latest flagships and we could see a powerful new version of software arrive on the Galaxy S6. Android 5.0 Lollipop is also all but confirmed given that the company's already bestowed its features onto the Galaxy S5.
This is important to consider one, because new flagships almost always come with exclusive features, and two, Samsung never releases its full feature set for older devices. In other words, devices like the Galaxy S5 and Galaxy Note 4 might never get some of the features found on the Galaxy S6. Whether it's because of hardware limitations or simply an internal decision to help sell the Galaxy S6.
Older devices will likely get some of what the Galaxy S6 has to offer but as we've pointed out many times, this can be an agonizing process. You never know what might come on board and you never know when those features might arrive. This might be enough to deter you from buying the Galaxy S5, Galaxy S4 or the Galaxy Note 4, given that the Galaxy S6 release is probably less than six months away.
Longer & Better Support
The Galaxy S6, unlike Samsung's older devices, will stand to benefit the most improvements from future Galaxy devices, devices like the Galaxy Note 5. Again, newer devices tend to get the most out of new updates to TouchWiz while older devices tend to get a more limited feature set. So, you'll want to weigh that against buying a phone like the Galaxy S4 or HTC One M7, devices that are coming to the end of the road in terms of software support.
The Samsung Galaxy S5, for instance, is going on a year old. That means that it's almost used up a year of software support. And while it likely has some gas left in the tank, Samsung typically supports its flagships for 18 months or so before kicking them to the curb. In other words, by waiting a few months, you'll have access to a phone that will likely be updated for a year longer than the Galaxy S5 and many of the devices that emerged in the early part of 2014.
This is something that you will need to consider, particularly those of you that like to get a ton of mileage out of their smartphone. Software support is one of the most important things to consider when buying a smartphone because of how blurred hardware features are these days. Keep that in mind while looking into the Galaxy S6 and the smartphones that are already out on shelves.
If longevity isn't that important to you, consider the speed at which the Galaxy S6 will get updated. Samsung always puts its newer flagships at the front of the list when it comes to new updates while older devices typically are months behind. Just look at Lollipop. Those looking for speedy updates should consider waiting for the Galaxy S6 as it will get updated much faster than any of Samsung's current Galaxy devices.
You Want a New Galaxy S Design
The last reason to consider waiting for the Samsung Galaxy S6 is if you're big on design. Samsung's previous Galaxy S designs have all left something to be desired and with the company's mobile business in turmoil, the company is rumored to be doing something drastic to compensate. For many people, that sense of urgency is a good reason to at least wait and see what Samsung delivers.
Rumors suggest that this device will be built from the ground up, something that hints at a departure from the company's current design language. And given that the Galaxy Note 4 uses a plastic and metal design, we could see Samsung release a premium built to counter the iPhone 6, HTC's upcoming devices, and others.
So, there's a good chance that the Galaxy S6 will be Samsung's most exciting Galaxy S release in years. The company is clearing trying to rekindle the magic of the Galaxy S3 and 2015 could finally be the year where we see the company take some big risks. That might be reason enough to start waiting for the Samsung Galaxy S6 release date.