5 Reasons to Wait for the Samsung Galaxy S5
The Samsung Galaxy S4 is currently the top, big name Galaxy S device on the market but it won't be forever. In fact, rumors have already started to reveal its successor, a device that is currently being dubbed the Samsung Galaxy S5. And while much of the device remains firmly in the shadows, there are still some reasons why buyers might want to wait for the Samsung Galaxy S5 to arrive.
In April, Samsung released the Samsung Galaxy S4, its latest and greatest Galaxy S smartphone and a device that replaced the Galaxy S3 on shelves. For months, the Samsung Galaxy S4 has reigned as not only one of the top Samsung smartphones but also one of the top overall smartphones on the market. And it will remain a top device into 2014 thanks to its hardware, its powerful software, Samsung's software support, and a declining price tag.
The Samsung Galaxy S4's reign as Samsung's flagship Galaxy S smartphone will come to an end though and already, we're seeing rumors that suggest that another big time release is on the way. For weeks now, the Samsung Galaxy S5 has been rumored and we've seen everything from its display, to its processor, to its release date, to the amount of RAM on board seep to the surface, teasing holiday smartphone shoppers. And many shoppers have likely started to wonder the same thing: "Should I wait for the Samsung Galaxy S5?"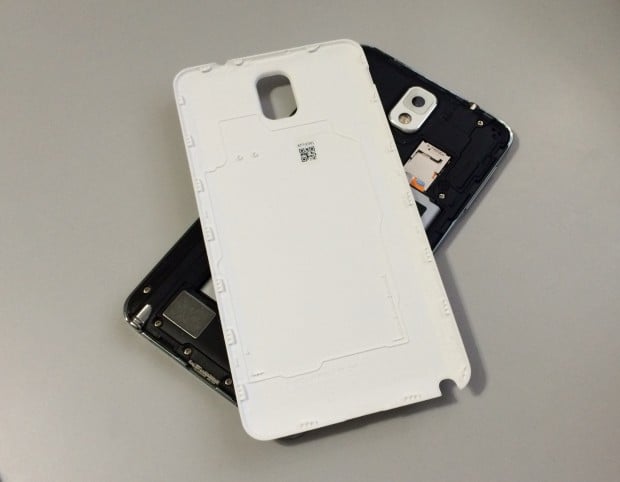 Every situation is going to be different but there are some reasons why many consumers will want to think about waiting for the Samsung Galaxy S5, rather than buying a brand new smartphone right now or in the early goings of 2014. Here, we take a look at five reasons why waiting for the Samsung Galaxy S5 is going to be a smart idea, for some.
Galaxy S5 Release in Four Months
Deciding whether the wait for a smartphone or not is easily one of the hardest decisions that a smartphone buyer will come across during the process of moving to another smartphone. That's because companies have shifted into a policy of releasing one or two hero handsets per year, leaving consumers with a wide gap between releases. Fortunately, shoppers aren't going to have to wait all that long for a Galaxy S5 release.
Rumors currently point to a launch within the first three months of the year, be it January, February or March. Release date rumors point to a release either in the first quarter of the year or by the end of April. We've heard about this time frame, time and time again, and thus, we have reason to believe that it's going to be accurate. Samsung is likely going to be dealing with a large screen iPhone next year in the iPhone 6 so getting its flagship out sooner rather than later makes a lot of sense.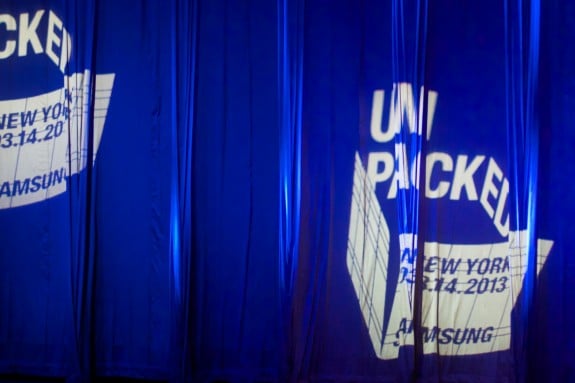 What this means is that buyers probably have a three to four month wait for the Samsung Galaxy S5, which, when it comes to smartphones, isn't all that long. Those waiting for the iPhone 6 or the Nexus 6 are in for a much longer wait.
With rumors pointing to a number of big time upgrades, upgrades that will likely be worth the wait, users that can wait will probably want to wait a few months for the Galaxy S5 to arrive. If at that point the device isn't impressive, there will not only be a ton of cheap options from 2013 but there should be some Galaxy S5 rivals available as well.
Longer & Better Support
If the relatively short wait isn't convincing enough, consider this. The Samsung Galaxy S4 is about to turn a year old. That means that it's almost used up a year of software support, a year that will have seen Android 4.3 Jelly Bean and quite possibly, Android 4.4 KitKat as well. Android 4.4 KitKat is rumored for the early part of the year. And while it likely has a little bit left in the tank, devices are typically supported for 18 months or so, the Galaxy S5, a device that will likely be coming in just a few months, will feature lengthier support.
This is something that buyers will need to consider, particularly those that like to get a ton of mileage out of their smartphone. The Galaxy S5 will more than likely get support for a year longer than a device like the Galaxy S4. It will also likely get longer support than devices like the HTC One, Samsung Galaxy Note 3, Galaxy S3, and a vast majority of the Android smartphones on the market.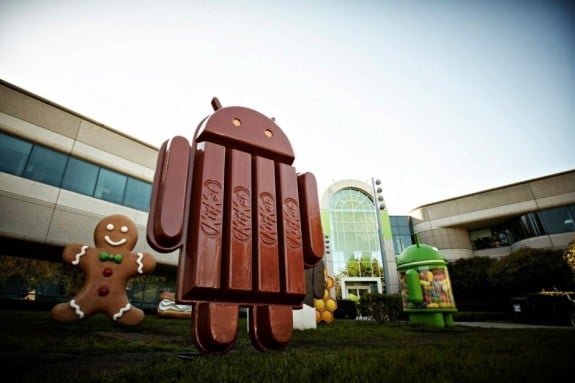 Software support is one of the most important things to consider when buying a smartphone, especially since hardware is so blurred these days. So keep that in mind while looking into the Galaxy S5 and the smartphones that are already out on shelves.
If longevity isn't sounding appetizing, consider the speed at which the Galaxy S5 will get updated. Samsung always puts its newer flagships at the front of the list when it comes to new updates while older devices typically are weeks, if not months behind. Those looking for speedy updates should consider waiting for the Galaxy S5 as it will get updated much faster than any of Samsung's other devices.
Latest Software
Speaking of software, another perk of waiting for the Samsung Galaxy S5 is that buyers are going to get a device that is outfitted with the latest software. That means the latest software from Google, as in Android 4.4 KitKat, and the latest software from Samsung, as in the latest features for its TouchWiz user interface.
Those who buy into an older smartphone like the Galaxy S4 or the Galaxy S3, will have to wait for Android 4.4 KitKat to arrive. And we've pointed out numerous times, this can be an agonizing process. Furthermore, neither one of those devices will get the full feature set from Samsung's updated version of TouchWiz that will surely arrive on board the Galaxy S5.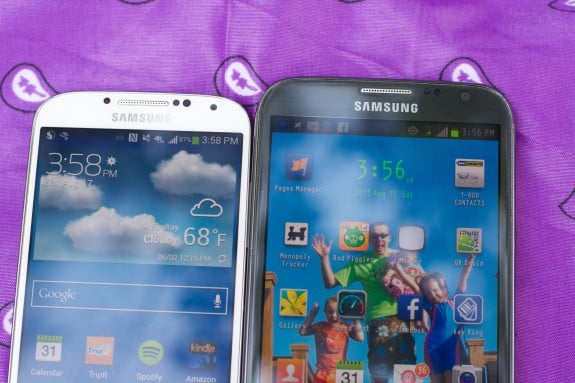 We still aren't sure what will be on board the Galaxy S5, software-wise, but Samsung always outfits its flagships with unique software. Some of those features will trickle down to its older devices, but not all.
The Galaxy S5, unlike Samsung's older devices, will also stand to get the most improvements from future Galaxy devices, devices like the Galaxy Note 4. The updates for devices like the Galaxy S4 won't be as substantial.
Better Hardware
Another reason that buyers might want to consider waiting for the Samsung Galaxy S5 are the numerous hardware upgrades that will almost certainly be on board the device when it arrives. Rumors are flying around, suggesting some big time upgrades, but we don't need rumors to know where Samsung will be making some tweaks.
Year-after-year, Samsung outfits its devices with a new, more powerful processor. The Galaxy S5 is almost certainly going to be coming with a 64-bit processor, which will not only put it on par with the iPhone 5s, but it will lead to better performance overall. We will likely see the company put at least 3GB of RAM in there as well, something that will greatly boost performance over a device like the Galaxy S4.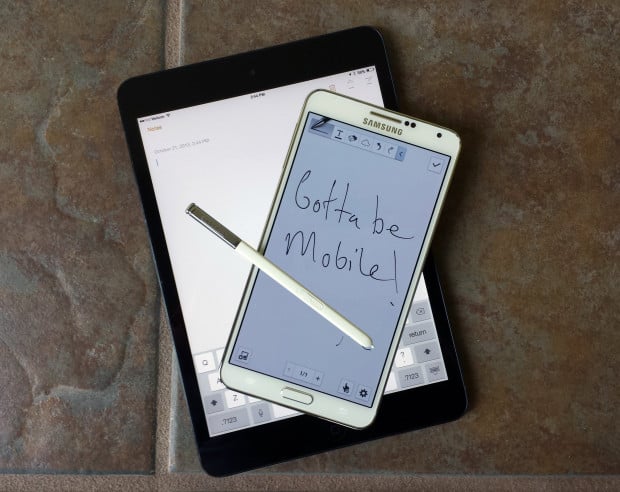 Rumors suggest that a 16MP camera will be on board. That's not confirmed but it does make sense. Samsung can no longer get away with putting the same camera sensor on its flagship phones. Not with its competitors upgrading every year, not when the Galaxy S4 camera isn't the gold standard. Expect Samsung to tweak the camera so that it's an improvement over the Galaxy S4's, Galaxy S3's and even the Galaxy Note 3's.
We don't expect the processor, the amount of RAM and the processor to be the only upgrades that Samsung bestows upon the Galaxy S5 either. The important thing here is that the Galaxy S5 will more than likely be one of Samsung's most powerful devices yet. And that's huge for people that love to multitask, play games and get a full day of use out of their device.
Design Improvements
Finally, the last reason to consider waiting for the Samsung Galaxy S5. For years, Samsung enthusiasts have been campaigning for a premium design, one that competes with the likes of the HTC One series and the iPhone. People are tired of plastic.
While we've heard rumors about a metal Galaxy S smartphone before, we haven't seen them emerge in the frequency that we've seen them emerge for the Galaxy S5. For weeks now, there have been rumors suggesting that there will be at least one version of the Galaxy S5 that comes with a premium build. Perhaps, it will be made of metal.
Even if that doesn't pan out, Samsung's Galaxy smartphones always feature design improvements over the previous versions of the device. One rumor suggests that the Galaxy S5 could be up to .5mm thinner than the Galaxy S4. Samsung always tries to improve its designs and we expect not different from the Galaxy S5 and that means that those who are interested in something new, fresh and potentially metal, will want to think about waiting.
So again, every situation is going to be different, but for those looking for reasons to wait, those are something to think about.

This article may contain affiliate links. Click here for more details.