5 Samsung Galaxy S5 Features All but Confirmed
Five Samsung Galaxy S5 features have been all but confirmed today thanks to a new report from a website that has accurately reported on Galaxy S smartphone rumors in the past. The rumored Galaxy S5 features line up with what we've been hearing about the Galaxy S5 and they come on the heels of news that the device will skip MWC 2014 and launch in mid-March.
For weeks now, Samsung Galaxy S5 rumors have swirled around, teasing prospective buyers with potential features, potential launch windows and potential release windows. Many of the recent rumors have come from Samsung itself. And while nothing is confirmed yet, a new report claims that it has narrowed down the Galaxy S5 feature set ahead of the device's rumored March launch.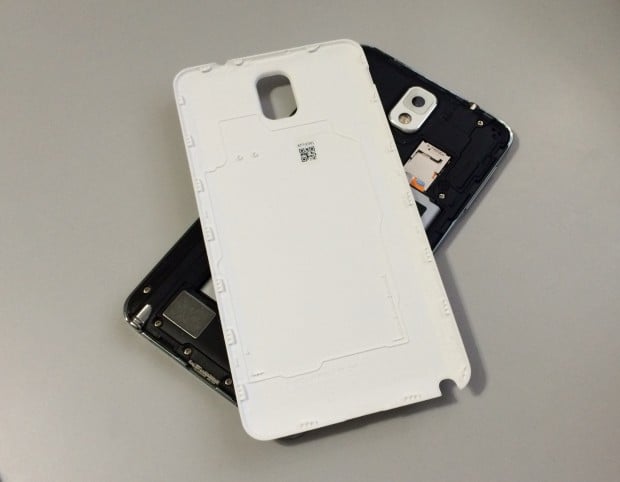 SamMobile claims that the Samsung Galaxy S5 will feature many of the features that have already been rumored to be on board. In fact, the publication goes as far as to say that these features are "confirmed." Nothing is confirmed until Samsung makes the announcement but these features are now all but confirmed to be on board the real Galaxy S5.
According to the leak, the Samsung Galaxy S5 will feature a display that measures in and around 5.25-inches in size with QHD 2,560×1,440 resolution. That means that it will likely have a better display than the Galaxy S4.
It will apparently come with a 16MP camera sensor, something that has been rumored numerous times over, and a Snapdragon 805 processor or a Exynos 6 processor from Samsung. The Exynos 6 was expected at CES but never arrived so it's looking like it could debut either at MWC 2014 in February or alongside the device later in the year. If true, the Galaxy S5 would be one of the first phones with Qualcomm's new Snapdragon 805 chip.
The Galaxy S5 is said to be running Android 4.4 KitKat, Google's new version of Android, and an update that has already landed for the Samsung Galaxy Note 3.
Finally, the report claims that the device will come in both plastic and metal, something that has been rumored numerous times over. It's not clear how the Galaxy S5 will look, only that there might be two different devices, one premium and one plastic.
According to these whispers, here is what will be on board the Galaxy S5:
Metal & Plastic Design
5.25-inch QHD Display
Qualcomm 805 Processor/Exynos 6
Android 4.4 KitKat
16MP Camera
There are still a few mysteries, however. It's not clear what kind of storage will come on board the Galaxy S5 and it's not clear if the metal model will retail a microSD card slot and removable back. Rumors have also thrown around 3GB and 4GB of storage space.
These rumors come on the heels of news about the Galaxy S5 launch. Earlier today, we relayed that the Galaxy S5 launch date is likely going to take place in March with a release in April. This lines up with everything that we've heard in recent days about the Galaxy S5 and at this point, the timing appears to be spot on.
U.S. carriers have done a much better job of getting devices out soon after launch which means that consumers in the United States may only have to wait a few more weeks before getting their hands on the Samsung Galaxy S4's replacement.

As an Amazon Associate I earn from qualifying purchases.