5 Sleep Apps for iOS and Android
Sleep is one of the most important factors to a healthy lifestyle. It's so important, in fact, that even if you eat healthy and exercise consistently, you're probably not as healthy as you think you are if you're not getting enough sleep. Sleep gives us energy to exercise in the first place, and it also helps us stay alert throughout the day (obviously).
No amount of coffee can make up for a lack of sleep, so it's important that you get an ample amount of it each night — usually around eight hours, but it varies from person to person. Thanks to technology, there are numerous sleep apps out there that can help you fall asleep and even track your sleeping habits. We decided to round up some of the most-popular sleep apps out there, but before we get into those, we have to know what a sleep app is in the first place, and what it's capable of doing.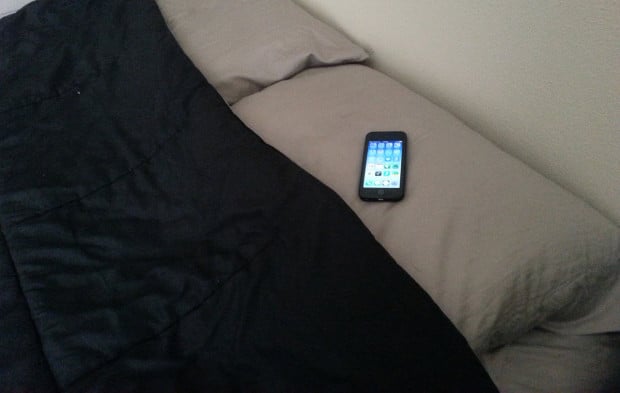 What Is a Sleep App?
A sleep app is mostly used for monitoring your sleeping habits and patterns. While some apps can help you fall asleep by playing soothing sounds, they can't necessarily act as a sleep doctor and diagnose problems or assist you in your sleeping routines. They're mostly just good for educating you on how you sleep and what your sleeping habits and patterns are. From there, you can decide whether or not you might have a problem, but chances are if you constantly have troubling falling asleep, it's probably best to just go see a doctor.
Most sleep apps rely on your phone's accelerometer to track movement, and if it detects movement in the middle of the night, then it assumes you're not in a deep, relaxed sleep. Furthermore, sleep apps also sometimes come with a smart alarm clock of sorts, where the app will make an estimated guess on what time it should wake you up based on your REM cycle and sleeping pattern for that night, that way you don't wake up groggy.
5 Popular Sleep Apps
This is a classic Android app that has been around for a while, and it was my sleep app of choice when I used Android a couple years ago. Sleep as Android tracks your sleeping patterns and shows you graphs based on how well or bad you slept that night. Plus, it'll even warn you if you're running on a sleep deficit and will tell you that you need to get back to consistent sleep habits. The app can also record sound in the room while you're sleeping to catch any snoring that you do or record you talking in your sleep, which can be fun to listen to the next morning. Sleep as Android also wakes you up at the best possible time based on your REM cycle.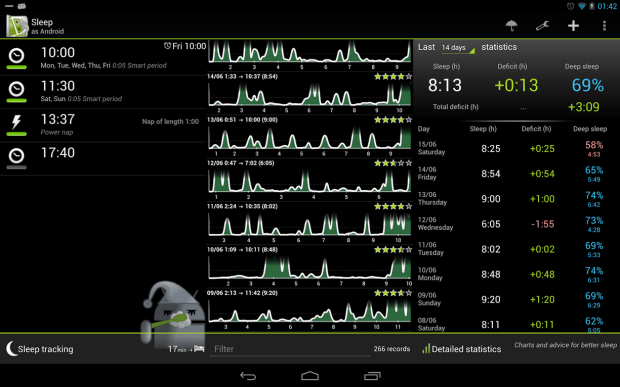 Sleep Cycle is an iOS app that also tracks any motion that you make throughout the night using the accelerometer, so it'll know when you toss and turn, even if you're aware of it (because you still may be asleep). You can also jot down notes before you head to bed, such as things that may affect your sleep, like getting home late from a party or eating dinner later than usual. From there, you can tell what situations give you better or worse sleep.
Sleepbot is available for both iOS and Android, and it also tracks your movement overnight, as well as recording any sounds it picks up so you can hear whether or not you're snoring or if you talk in your sleep (it can also be good for finding out if you have breathing problems, like sleep apnea). The app also provides tips to help improve your sleep based on what it discovers from monitoring your sleep. For Android users, there's even widget that lets you start and stop sleep tracking right from the home screen.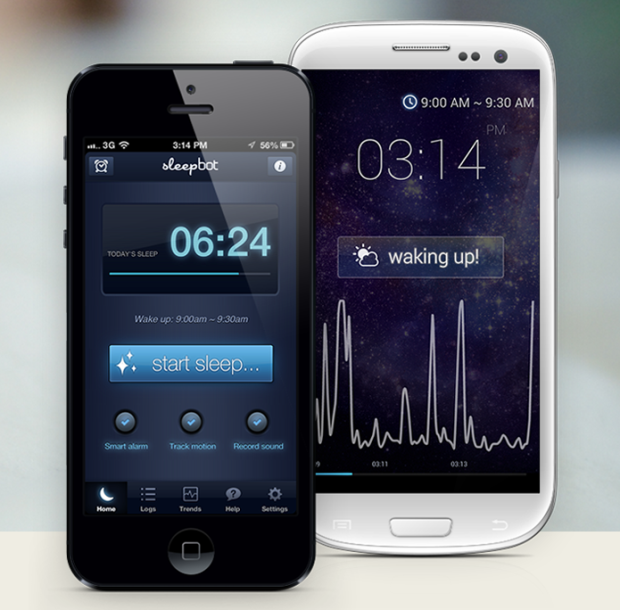 Sleep Pillow is a white noise app of sorts for iOS that comes with a slew of high-quality sounds like wind chimes, a babbling brook and even a clothes dryer. You can also mix sounds together to create your own unique sound. You can set a timer so that the sound will slowly fade to quiet, and you can even have the same sound (or other sound) gently fade back in when it's time to wake up.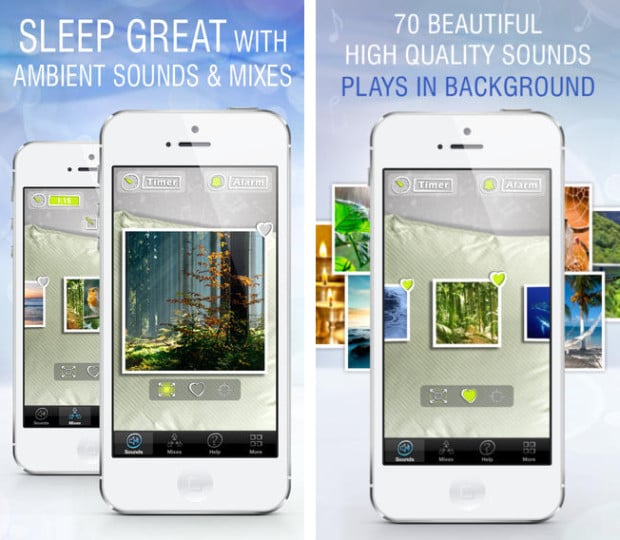 Relax and Sleep for Android is another white noise app, with a bevy of sounds to choose from in order to help you fall asleep. You can also combine different noises to create a customized sound experience while you're falling asleep.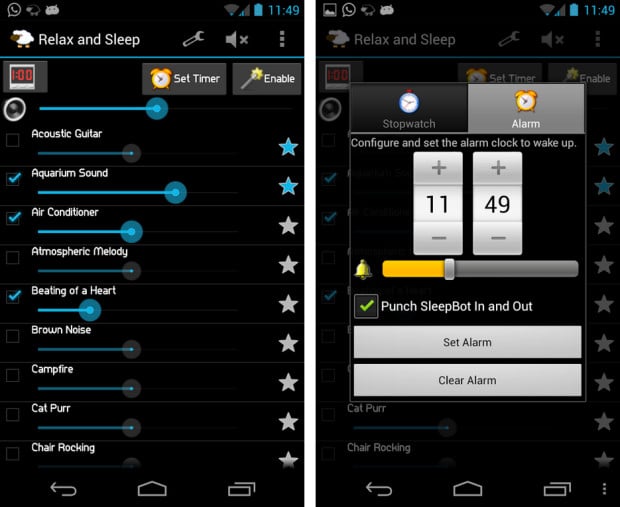 If you're just not into sleep apps, try giving audio books a try. Many of the voices used in audio books are really soothing and they can help you fall asleep quickly. The only problem is that most audio book apps aren't focused on helping you fall asleep, so there's no automatic shut-off setting, which is something to definitely be aware of if you choose to go this route.

This article may contain affiliate links. Click here for more details.