5 Things I Hate About Android
For everything Android does right, there are some things the platform can't get right to save it's life.
I've been an Android user for years, and I still carry an Android device with me almost every day. After spending 6 months using both an iPhone and an Android smartphone I've settled on 5 things I can't stand about Android phones.
(Read: 5 Things I Hate about the iPhone)
Android smartphones offer a wide range of hardware, prices and user experiences, which make them popular with a number of users, but this also hurts the platform in a few key areas. For background I've used almost every Android phone available on Verizon and currently own the Galaxy Nexus.
Android Apps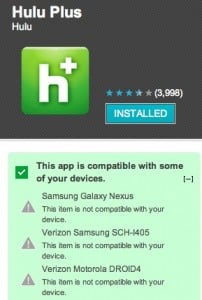 Android apps rarely measure up to their iPhone counterparts. When some Android apps do compete with the iPhone versions, they're often launched months after the iOS original.
For example, I'm still waiting for Instagram to arrive on Android so I can make my photos look bad on purpose. Instagram's Android app is almost here, so I shouldn't be too upset right?
Sadly, even when apps arrive on Android there's a catch or a gotcha. When Temple Run for Android arrived it didn't bring support for the Droid Bionic and the Droid RAZR, something that has been fixed, but not for all phones. Thankfully I can play it on my Galaxy Nexus, but with Android apps you can never be sure.
Take Hulu Plus for example. Hulu Plus just released support for seven Android tablets. About time Hulu. But, back to Android phones. I have the Galaxy Nexus, a flagship Android phone with a beautiful screen begging to be used to watch The Daily Show, but Hulu still doesn't officially support my phone. Hulu offered an app that worked on the Galaxy Nexus when it launched, but pulled it because someone isn't paying them enough money.
I'm a geek, so I can find a version that works, but I shouldn't have to, and there's no way my friends and family are going to go out and do that. They just get frustrated.
For apps that I can use, the user interface and quality is rarely as good as on the iPhone. There are tons of Twitter clients for Android, but there none of them stand out in the way that Tweetbot does.
When it comes down to it, I buy and try more duds on Android than I do on the iPhone, which may be why so many Android users are fans of free apps instead of paid ones.
Android Cameras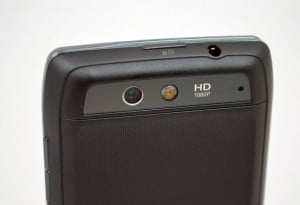 I hope you like the look of disappointment on your face. That's what you'll get if you take your photo with most Android phone cameras.
Motorola's line of cameras are dissapointing, and even the fast shutter speed of the Galaxy Nexus is ruined by the time it takes to launch the camera app and the resulting image quality.
There's hope in the HTC One X and One Series, but the current crop of Android phones have trouble hanging with the iPhone when it comes to capturing life.
Video Playback
If you've ever tried to play an embedded video on an Android device you know this frustration. First you need to hit the video in the right spot to start playing, then you need to zoom just right or tap just right sop that it is almost full screen. Good luck pausing the video.
On the iPhone, when you want to watch a video embedded in a post it goes full screen and plays with a standard set of controls that make it easy to pause and change volume.
I'm still not sure why Android can't offer a similar functionality, or at least the option to make this happen.
Lack of Accessories
Android phones aren't devoid of accessories, but there is nowhere near as many as are available for the iPhone.
Honestly I just want a car dock with line out for my Android phone, but many users would appreciate a better selection of cases for Android phones.
Even when we see cool Android phone accessories, like the Galaxy Nexus car dock with 3-pin support, it never arrives for sale in the U.S.
Why don't we have more Android accessories? Android phones come in all shapes and sizes, so it is costly to support a phone with custom fitting cases.
Couple that with the fact that a new phone comes out every few weeks instead of every year, including some that are immediately overshadowed by a new phone from the same company, and you have significant barriers to making great Android accessories.
Slow Updates and Bug Fixes
Google releases a new version of Android every year, about as often as Apple. But, Apple devices are more likely to get a current version of iOS at a speedy pace than Android devices.
We're still waiting for news on when most Android phones will get Android 4.0 and learning every week that more phones won't get access to Ice Cream Sandwich.
Even bug fixes, which phones need fast, can take forever. Droid Bionic owners waited months for a bug fix. Galaxy nexus owners are still waiting for a bug fix and minor update.
Carriers are partially to blame for these slow updates, but Google and manufacturers can't keep pushing the blame. Android users shouldn't have to turn to third parties for leaked updates and fixes.
—
While most of my iPhone complaints are tied to software, Android issues are a mix of hardware and software problems. Hopefully Google can fix these software issues and provide hardware guidance to Android manufacturers, specifically about how to make better cameras.
What do you hate about Android?