5 Things We Know For Sure About The Motorola Droid Bionic
Yesterday, we got our first semi-official look at the new and improved Motorola Droid Bionic via a leaked Best Buy advertisement that showed off the transformation that the phone has taken since it was first introduced all the way back at CES in January. And while many aspects of the device remain unknowns – the price, the exact release date, many of its features – there are now some things that we now know will be coming with the device for sure.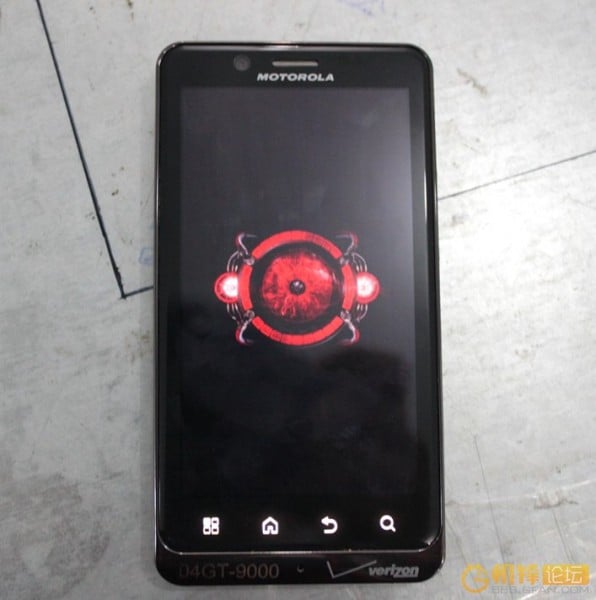 So, let's take a look at five things that we know will be coming with Verizon's Motorola Droid Bionic.
4G LTE Speeds
Before yesterday's leak, I was told several times that Verizon reps had said that the Motorola Droid Bionic would be a 3G device and not a 4G LTE one. We now know that those Verizon employees were either misinformed or were just blowing smoke of people's rear-ends to get them to purchase a phone not called the Droid Bionic. If that's true, that's absolutely shameful.
Yes, the Droid Bionic will be a 4G LTE device and yes, it will be the one that you'll want to hold out for. You have seen how ridiculously fast 4G LTE is, right? The Motorola Droid Bionic will do those speeds justice.
Dual-Core Processor
People had been skeptical about the Droid Bionic's processor. I don't blame them. There has clearly been issues with the Motorola Xoom – which is powered by a Tegra 2 dual-core processor – and 4G LTE, so those suspicions weren't entirely out of line. However, we now know that the new Droid Bionic will in fact have a dual-core processor when it arrives.
What we don't know is whether or not it will have a Tegra 2 or an OMAP4. Recent benchmarks indicate that it's going to be an OMAP4 over the Tegra 2 and to be honest, that's not such a bad thing considering the OMAP4 just recently got certified for Netflix HD support (1080p video), the first processor to get that distinction.
Two Cameras
Unlike the Motorola Droid X2, Motorola has seen it fit to include two cameras on the Droid Bionic. Not shocking but definitely comforting for those that were hoping to take advantage of video chatting using a front facing camera. Let's just hope that the Droid Bionic can shoot 1080p video, something that the Droid X2 simply cannot do.
HDMI Mirror Mode
We now know that the Droid Bionic is going to feature an HDMI port which will also allow for Mirror Mode, something that I greatly enjoyed on the Droid X2.For those unfamiliar with Mirror Mode, it lets you display what's on your phone on your device provided you have an appropriate HDMI cable. It's absolutely lovely and is honestly more than a gimmick.
Those Not Currently On Verizon Will Get A Tiered Droid Bionic
Today, July 7th, is the day that Verizon killed unlimited data for new customers. The Droid Bionic isn't out and that means that if you're not on Verizon this moment with an unlimited plan locked in, you're going to have to snag it with a tiered data plan. For some people (like me), that is not that big of a deal. For others, especially those of you who like to stream HD content, that's devastating.
So, this is probably looking like a real appetizing phone to current Verizon customers with upgrades but, how about those of you not currently on Verizon? Is anyone going to look past the tiered data and pick this up? I think it's definitely still worth consideration.