5 Thoughts on the 2012 Nexus Smartphone(s)
Earlier this week, the 2012 Nexus smartphone rumor mill finally began with two extremely juicy possibilities that likely have Android enthusiasts ecstatic.
Back in May, we heard that Google might be preparing to launch five Nexus smartphones on November 5th in honor of Android's fifth birthday. And while many were skeptical, it looks like that rumor may end up becoming a reality.
Two rumors sprouted up this week and they indicate that Google may be releasing more than one Nexus smartphone this year. While the first one dealt with a Samsung Galaxy Nexus II and its specifications, the other rumor was much bigger.
Read: Samsung Galaxy Nexus 2, LG Optimus Nexus, Sony Xperia Nexus Rumored.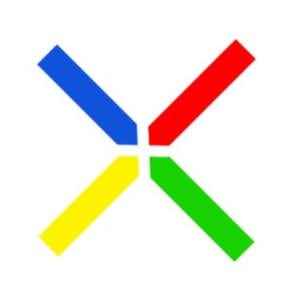 According to a roadmap from Japanese carrier NTT DoCoMo, Google is gearing up to release at least three Nexus smartphones this year, a list that includes the Galaxy Nexus II, LG Optimus Nexus and the Sony Xperia Nexus.
We assume that HTC and Motorola could be in the mix as well which could mean a Motorola Droid Nexus and an HTC One Nexus as well. Needless to say, the rumors are extremely exciting, even for those who might be on the fence about the Android platform.
So, as an owner of the Samsung Galaxy Nexus myself, I wanted to dive a little deeper into these rumors about the 2012 Nexus smartphone(s).
Make It Happen
Are you kidding me? If this is the real deal, this is a dream come true, not only for me, but likely for many other Android owners out there who have been stuck buying a Nexus smartphone made by a single manufacturer.
Don't get me wrong, Samsung builds quality smartphones, but when it comes to Android, it's all about choice. And I'd love to have my pick between different Nexus smartphones.
The Unlocked Route Looks Nice
I've had a love-hate relationship with my Verizon Galaxy Nexus. since I bought it back in December of 2011. And most of the hate stems from Verizon's treatment of the phone.
Verizon took five months to roll out the first bug fix update for the Galaxy Nexus. That's unacceptable for a phone with Nexus branding on board.
Read: Verizon Galaxy Nexus Jelly Bean Update Gets Some More Bad News.
Then, to make matters worse, the Verizon Galaxy Nexus and for that matter, the Galaxy Nexus on all carriers including, are lagging behind in the race to Android 4.1 Jelly Bean.
So, this has me hoping for two things:
Unlocked versions of all of the devices so I am not attached to a specific carrier.
Multiple carrier options so I'm not stuck with Verizon and its 4G LTE network.
Bring Back the Nexus
While I'm at it, Google absolutely needs to restore the Nexus name to prominence with the 2012 release. The Galaxy Nexus has tarnished the name with slow updates. Fast updates were once a staple of the Nexus brand. Now?
Regular old devices are beating them to bug fix updates and major Android upgrades. Again, unacceptable.
With these 2012 Nexus devices, or device, Google needs to make sure that they are on the forefront of everything Android, even the devices attached to a specific carrier. If the carrier doesn't want to cooperate, cut them loose.
There is a reason that people wait an entire year for the Nexus smartphone to arrive, make the wait worth it.
My Top Three
Assuming there are five Nexus smartphones launched in 2012, here are the three that I am most excited about:
Motorola Droid Nexus: Say what you will about Motorola but there is no denying that it makes fantastic, well-built hardware. Throw in a great design, a large HD display, and some good cameras and I'd have trouble not buying a Nexus made by Motorola.
HTC One Nexus: With Samsung garnering all of the Android attention and sales, HTC has been left to play second fiddle. Still, I like what the company has done this year. The HTC One X and One S were great phones and I bet, if given the opportunity to build another Nexus, it would do something amazing.
Samsung Galaxy Nexus II: What can I say? The Samsung Galaxy Nexus was a solid phone. The Galaxy S III is good and I'd be hard pressed not to be interested in a Galaxy Nexus sequel, especially one that has the specifications that we've already heard about.
As for the Sony and LG devices, I just haven't been as impressed with the Xperia and Optimus brands. Sure, there are a couple of good ones but no real stars. So, for now, they are out of my top three.
iPhone 5
Google absolutely has to hit it out of the park with the 2012 Nexus and that's because the iPhone 5 is likely going to be a monster.
A larger display, 4G LTE data speeds, an improved processor, a better front-facing camera, a thin design, a metal backing, all rumored but all likely to happen.
Read: Nexus 4: What to Expect From the Top iPhone 5 Competitor.
Personally, it's going to be hard to not buy the iPhone 5 given the problems I've had with the Galaxy Nexus so it's my hope that Google and its manufacturers come up with something special, something different this time around.
In other words, they need to have more than just Android 4.1 Jelly Bean on board when they arrive.

As an Amazon Associate I earn from qualifying purchases.