5 Ways to Edit Photos in Windows 10
Windows 10 machines are for more than just browsing the web and looking at the photos you take. Through OneDrive, you can sync your personal photos seamlessly. Using some of the built-in apps, you can even edit your photos.
It's that last bit that's the most important. Our smartphones have terrific cameras that allow us to take amazing pictures. Because they're always in our pocket, we're able to capture more memories, more often than we've ever been able to before. The lens and processing hardware that our phones have lets us take better phones than a point-and-shoot camera from a few years ago could have. They're not perfect.
Sometimes you need to remove red-eye from a picture that otherwise looks amazing. Other times, you want to crop out someone who you didn't know was in your camera's field-of-view at all. Maybe you want to add some cool effects and share a group of photos with your friends and family somewhere other than Facebook and Instagram? Smartphones let you do this, but a bigger display and more processing power is ideal.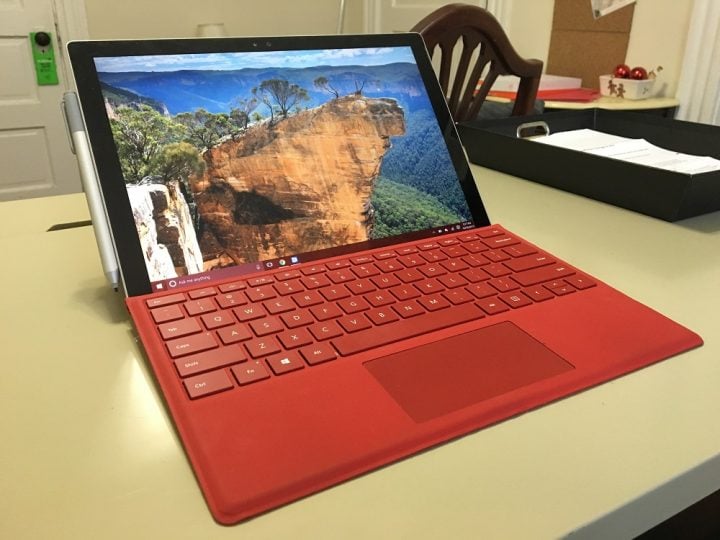 Read: How to Edit Photos on Mac
There are some great programs and apps that allow you to edit photos in Windows 10. Here are some of our favorites.
Edit Photos in Windows 10: Paint
Lots of photo editing apps and software cost money. Paint doesn't. The program has come with Windows for years. It's in your list of installed apps on Windows 10, even if it hasn't seen any significant updates since Microsoft refreshed its design for Windows 7.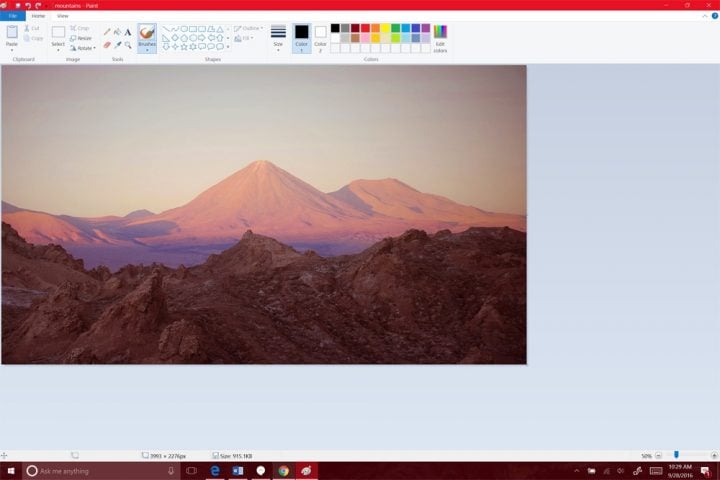 Paint allows you open a photo and save a photo in any of the basic image formats. We're talking PNG, JPG, TIFF and Bitmap. A selection tool makes it easy to crop out areas of photos that you don't want. We wouldn't exactly recommend trying to do in-depth touch-ups with Paint because of its crude tools and lack of layer support. Still, it's free. If some quick cropping, resizing or recoloring is all that you need, it's perfect.
Edit Photos in Windows 10: Photos
Another built-in app for users of Windows 10, the Photos app has the easy to use picture editing specific features you might crave. Also, it has organization tricks.
When you first open Photos for Windows 10, you're greeted by thumbnails of your existing photo collection. The app automatically begins creating Albums of your photos that are based on the time and date they were taken. If you typically include location information, it uses that too. Because it can pull a photo from Microsoft's OneDrive cloud storage utility, it's best used with the auto-upload features in OneDrive for iPhone and Android.
Besides filters and effects, you can use the apps editing tools to change lighting, remove red-eye and add some sharpness. You can also crop and straighten. It's missing only one critical feature at this point: It can't automatically resize your photos.
Edit Photos in Windows 10: Adobe Photoshop Elements
Adobe Photoshop has earned a reputation for being powerful, but expensive. Both charges are true. The easiest way to get your hands on a full version of Photoshop is to subscribe to Adobe's Creative Cloud service. It's a terrific editor, with every tool that you could need, including layering. The monthly cost of Adobe's photography-focused subscription is $9.99. Thankfully, there's a free trial offered on Adobe's website.
Most people don't need all the tricks and features of the regular Adobe Photoshop. In fact, they need something a bit less intimidating and more straight forward. They require something that gently guides them through the process of organizing and editing their memories. For that, there's Adobe Photoshop Elements 14.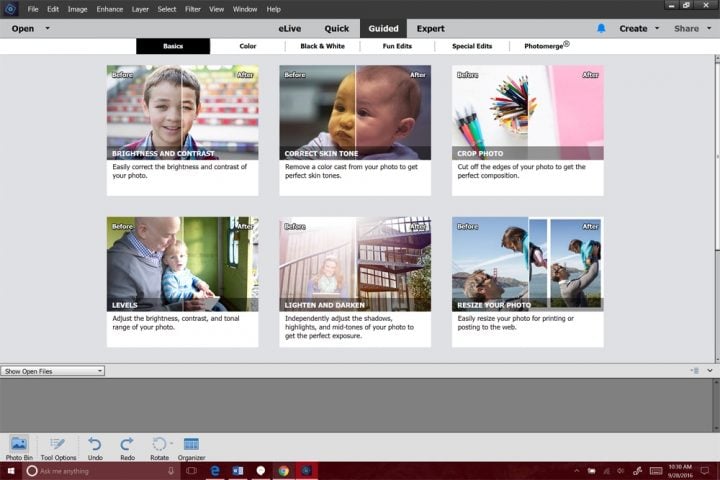 Quick, Guided and Expert modes allow you to edit your memories at a pace and stand that you're comfortable with. Besides getting your hands on many of Photoshop's more advanced tools, buyers of Photoshop Elements get a feature nether the free Photos app or Paint include: batch editing. Batch editing allows you to resize, edit and convert lots of photos instead of just a single photo one at a time.
For $79.99, you get access to Photoshop Elements permanently. Adobe has a free trial available on its website right now.
Edit Photos in Windows 10: Polarr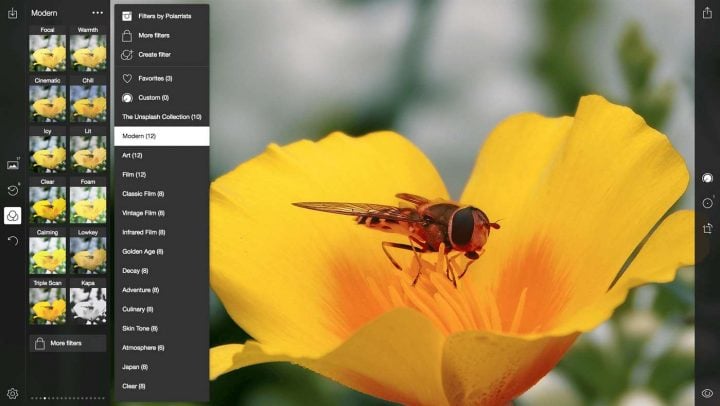 Polarr has a hefty price tag, but it's not nearly as hefty as the one for Photoshop Elements. Specifically built for Windows 10, the app works well with both touch and a mouse. Guides walk new users through making simple alterations and edits. Batch editing and present filters make it easy to enhance your creations.
Edit Photos in Windows 10: GIMP
For those that aren't big fans of the Windows Store and want something to edit their photos free of charge, there's GIMP.
Maintained by the software community, GIMP includes many of the advanced features that Photoshop offers, but without a cover charge. Plugins allow users to add new features created by the community at large.
Before you pay for Photoshop or Polarr, give GIMP a try.
Good luck editing photos on your Windows 10 PC. Here's to hoping you're able to find the right software for your photo editing needs.