5 Ways to Follow World Cup 2014
After a grueling four year wait, the World Cup returned to delight fans all over the world with the beautiful game. With tons of games lined up over the next month, mobile users are searching for the best ways to follow all of the action from World Cup 2014 in Brazil.
Every four years, the best soccer teams in the world collide in an effort to secure the FIFA World Cup Trophy and all that comes with it. It's an event that is watched by billions of soccer fans all over the planet including the United States where the Men's National Soccer Team ranks 12th in the world.
Like the Olympics, World Cup 2014 Brazil is a spectacle and as such, we're going to see games span across several weeks in a number of different locations. With some much action going on, and with the time difference, knowing how to watch is going to extremely important for those that wish to keep up with their favorite player or their favorite team.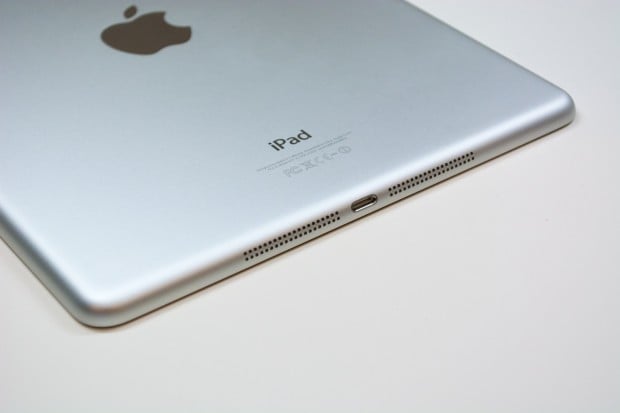 Fortunately, with mobile technology where it is, those interested in following all of the World Cup 2014 action have a number of different ways to follow all of the stats, stories and games from Brazil. Not everyone has the time to watch every game and every single highlight. That said, we want to take a look at five ways to follow everything that's going on in Brazil over the course of the next month.
Television
Maybe the easiest way to follow all of the World Cup 2014 action is on television. This year's World Cup is being shown exclusively on ESPN and ABC in the United States.
As we've pointed out, it will be easy to watch 54 of the 2014 World Cup matches live, but 10 including the World Cup 2014 final will be a little harder to watch since ABC will broadcast them. ESPN offers live access to most cable and satellite companies, but the ABC streaming is only live in a few markets.
ESPN's coverage will offer live analysis of the games, highlights from all of the matches, breakdowns of each match, and a little ticker that runs across the bottom of the screen that provides quick stats and breaking news. It will also provide updates to the World Cup schedule and provide times for upcoming games.
Of course, not everyone has access to a television on a regular basis. Fortunately, there are several other ways to keep track of everything going on in South America.
Streaming
Those that want to follow World Cup 2014 action on-the-go can do so, for free, across a number of different platforms. ESPN's Watch ESPN app for the iPhone, iPad and Android version is a quick and efficient way to follow along when not near a television. Those watching on a computer can just go to the Watch ESPN website.
Those interested in firing up WatchESPN to catch all of the action need only visit the links below. They include all of the devices you can use with Watch ESPN and where to download them.
Of course, not everyone has access to ESPN. Many World Cup 2014 watchers cut the cord and don't pay a cable subscription. Luckily, there are ways to catch all of the World Cup 2014 without having to go through ESPN.
Those wishing to bypass ESPN need to sign up for a free UnoTelly account. This is normally a paid service, but for the World Cup they offer a free 40-day subscription. Those interested in watching the World Cup 2014 for free will want to head here and follow the appropriate instructions. The process should be pretty painless for most.
Apps
There are a number of different World Cup related applications available to iOS, Android and Windows Phone users. These applications provide quick and easy access to stats, highlights, injuries, and any other key developments that emerge over the course of the next month.
FIFA offers an official World Cup application that's available for iPhone, iPad, Android, and yes Windows Phone. The app provides quick access to all of the pertinent information without a confusing user interface.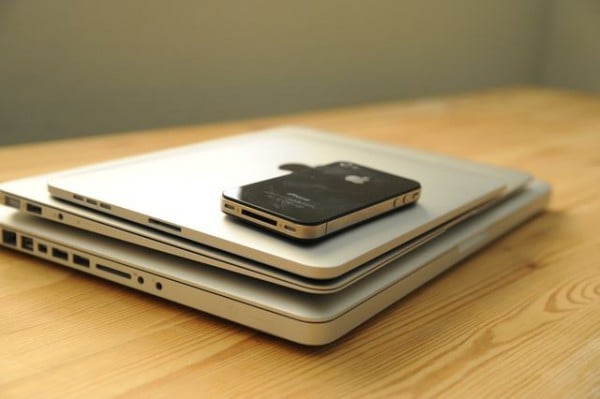 Mobile users also have access to ESPN's ScoreCenter, ESPN's FC Soccer & World Cup application that provides dedicated soccer coverage, and the Yahoo! Sports application.
There are a number of other third party applications available to iPhone, iPad, Android, and Windows Phone users but these are among the most popular. And best of all, all of them are free.
Radio
Those that don't need the visuals can, of course, catch up with all of the latest news on the radio. Many Android smartphones come with a built in FM Radio that will allow users to pull in live coverage from various radio stations.
The ESPN Radio app will also offer all of the World Cup 2014 matches live and users can download ESPN Radio for iPhone, iPad or Android to get prepared for the next month of coverage
Apple recently made things much easier for iPhone and iPad owners. In May, it added ESPN's station to iTunes Radio which makes it the first live sporting event streamed through Apple's new music service.
Google Now/Siri
Finally, World Cup 2014 watchers that don't want to download apps, watch on TV or follow the action on the radio can use two key features found on Android and iOS.
Apple's Siri and Google's Google Now function will provide updated scores, stats and schedules for those looking for a quick way to take in all of the action. Users will simply need to present the right queries.
For instance, asking Siri about the upcoming World Cup schedule will bring up a detailed list of the upcoming games. Users can also ask about individual games.

As an Amazon Associate I earn from qualifying purchases.