6 Best Twitter Apps To Celebrate Twitter's 6th Birthday
Twitter turns six years old today. In dog years, the site is 37 years old, which matches how long it feels like Twitter has been in our lives. In that short time the site has become a way to share and spread news, organize revolutions, and overshare to a ridiculous degree. Twitter's users generate over 200 million tweets per day that zoom around the globe faster than earthquakes.
And what would Twitter be without mobile devices? Though it started out piggybacking on SMS networks, once smartphones became all the rage the Twitter clients moved in. Though there's an official app for all major platforms, it's not always the preference for users. Especially power users.
To celebrate our love for Twitter on the company's 6th anniversary, we've rounded up our six favorite clients for iOS, Android, Windows Phone and BlackBerry.
TweetBot [iPhone, iPad]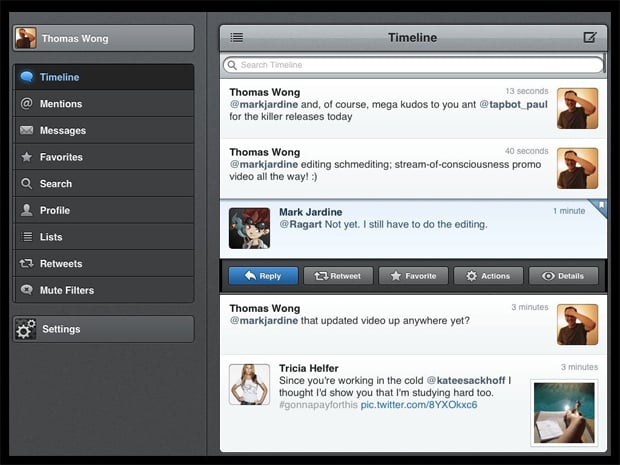 Josh has long been a fan of Tweetbot, calling it "the best Twitter app for the iPhone and iPad, hands down." Unfortunately the app is not universal, so you have to buy it twice. But it's way worth it. TweetBot includes the ability to choose a list to display as your main timeline, excellent notifications and a beautiful interface.
---
iPhone: $2.99 @ iTunes | iPad: $2.99 @ iTunes